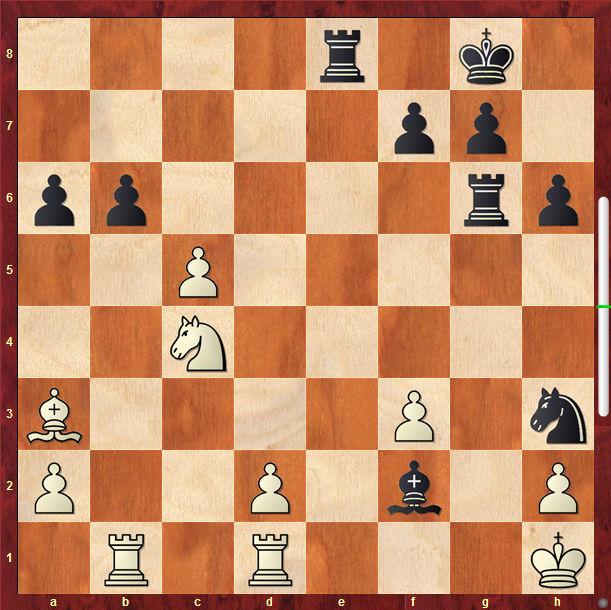 There was the blond chess player who was put in a circular room and asked to find the corner. He said he did it and checkmated his opponent. With this hint in mind, please try to find black's mate in two.
White's king is trapped by its own pawn on h2 and black's g6 rook. Black's g6 rook seals the white king to the "h" file. Meanwhile, white's major pieces are mobilized on white's queen-side.
Because the white's king-side is neglected, black just needs to get his knight to f2. From there, the knight mates white. To this end, black simply moves its bishop to e1 (see next diagram).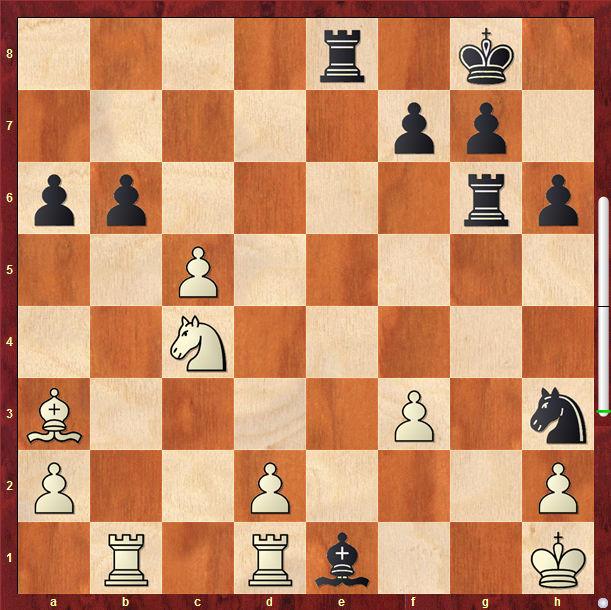 Now white is helpless against knight to f2, checkmate.
The lesson this week is that if your king is cornered, it's no joke.