Emergency personnel remove top of car to free woman
A woman involved in a crash was removed from a vehicle after emergency personnel and bystanders helped remove the top of the car.
As featured on
Late Friday morning, Muskogee police and other emergency personnel respond to a collision on…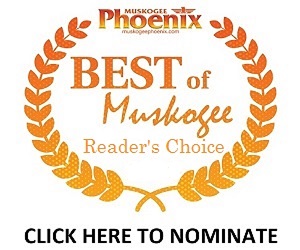 Lee Roy Reynolds 'Red' passed July 5th, 2020. He joined his wife Coeta of over 50 years. Visitation: Thursday 5-7PM at Bradley Funeral Service in Muskogee, Graveside Service: Friday 10PM Reynolds Family Cemetery east of Okay.
78, Retired Assembly Line Worker at Ford Glass Plant, passed Friday, 07/03/2020. No services planned at this time. Cornerstone Funeral Home & Crematory
Homemaker, Died July 3rd, 2020. Visitation will be Wednesday 7-8-20 through Friday 7-10-20 10:00 AM-8:00 PM @ Bradley Funeral Service in Muskogee and Graveside Service on Monday 7-13-20 2:00 PM @ Greenhill Cemetery in Muskogee.