McKinney's Heritage important
Thomas McKinney recalls bittersweet memories from his grandmother, a Seneca.
As featured on
Thomas McKinney's life is steeped in many varieties of Native tradition and lore.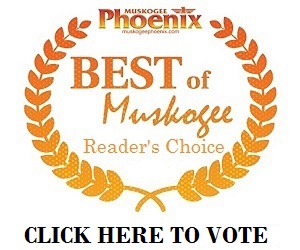 88, passed away Friday, 07/31/2020 in Muskogee, memorial services, 2:30PM Friday, 08/07/2020 Fort Gibson National Cemetery, Fort Gibson, OK. online condolences may be shared @ clifforddgarrettfamilyfh.com
70, Homemaker, passed away Friday, 07/31/2020. Graveside Service will be 3:30PM, Tuesday, 08/04/2020 at South Bethel Cemetery in Braggs, OK. Cornerstone Funeral Home & Crematory
40, passed away on Tuesday, July 28, 2020 in Muskogee, OK. A family conducted memorial service will be held at 6PM on Saturday, August 1, in the Chapel of Ambassadors Inn 511 S HWY 2, Warner, OK.