HASKELL — Stephen and Julie Mortensen first had the dream of owning a cattle ranch while attending Oklahoma State University.
They purchased the Bethlehem Ranch in Haskell and were raising purebred Black Angus cattle just for family consumption until one day in church about two years ago.
"This gentleman comes up to me in the pew and says 'I want to buy from Bethlehem Ranch,'" Stephen Mortensen said. "I told him, 'I don't sell my beef,' so he turned and walked away. Then the next Lord's Day, he comes up to me and asks to buy and I told him I don't sell and he said, 'We're going to make this happen.' The third time he comes to me in church and when I tell him no, he lightly pushes me down and says, 'Talk it over with your wife.' On the way back to the ranch we talked it over and she says 'Why not?'"
From that point forward, Bethlehem Ranch has been selling to the consumer. However, Mortensen says it's not like walking into the grocery story and buying it off the meat counter.
"We don't sell from the ranch — we don't sell individual cuts," Stephen said. "We sell the live carcass — you pay 50% down on reservation, then the other 50% when the steer is delivered to the processor and Bethlehem is out of it. The client then communicates with the processor the types of cuts, the thickness of cuts, the leanness of ground beef, type of packaging preferred.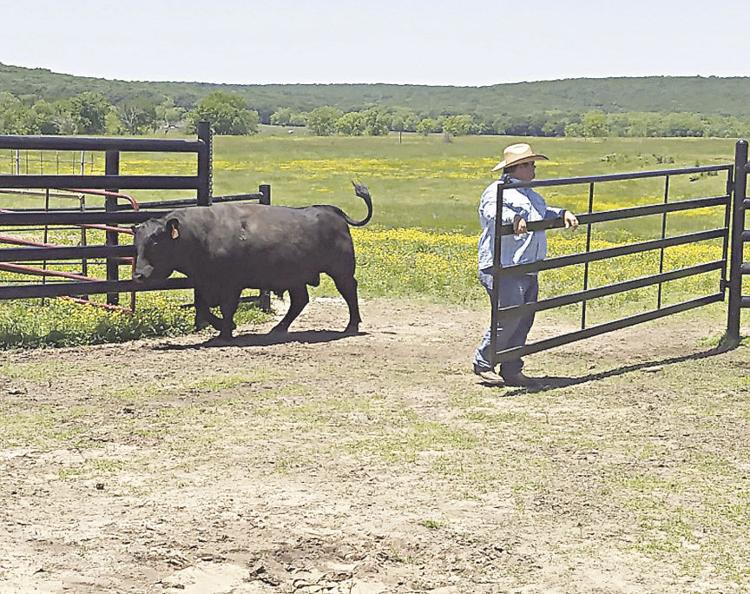 "The beef hangs around 21 days to dry age it, then the processor delivers to the client. It can take six months for the entire process to take place."
Cruise Cattle Company — Triple C Farm, also in Haskell, and Dismukes in Checotah have tapped into the direct sales market because some processing plants have been forced to temporarily close their doors in wake of the COVID-19 pandemic.
Tammy Cruise, who along with her husband Robert, own Cruise Cattle Company. They have been selling quarter, half and whole sides of beef, along with eggs, since 2015.
"We are first-generation cattle ranchers," Cruise said. "Buying from us, you know where the cow's raised. What we sell is what we eat."
She also went on to say that there are more benefits buying direct.
"There is a place for the big packers, and there's nothing wrong with that," she said. "But what you get from a small town farmer or rancher is you know what the cattle has been fed, you know how they've been taken care of. You can come to our cattle ranch anytime — I want people to come and get to know us and know this is a passion of ours — and pass that on that this is good meat."
Jim Dismukes moved Dismukes Ranch from California, where the enterprise began in 1988, to Oklahoma so he could better serve his clients in the Midwest and Southern regions.
"Oklahoma is traditionally an ag-friendly state," he said. "There's lots of good land to run cattle on, and the land is affordable in relation to how many cows you can run. My business is selling Angus and Charolais to commercial cattlemen, and there are a lot of commercial cattlemen in the state."
Dismukes says he has been selling beef directly to the consumer for a couple of years and usually has a pretty good supply on hand — usually.
"Before the whole COVID-19, it was pretty manageable," he said. "We have five freezers that we keep stocked up. The middle of March when all the panic buying and all that stuff happened — at that point the beef business got out of control."
While he's having a few problems keeping his supply full, Dismukes is working to keep his beef available for his customers. Not only does he sell sides, but he also sells individual cuts like steaks, ground beef, ribs and briskets.
"I need a separate (web) page for it, like a business page just for the beef," he said. "Currently, they either call me or text me or message me through Facebook."