Artist Judy Tolar will conduct a two-day workshop 9 a.m.-4 p.m. Sept. 5-6 at the Muskogee Art Guild. Learn to create believable trees and about structure, parts of trees, foliage masses, tree shapes, values, and colors. Work from life and from photos. Weather permitting, painting may even be done en plein air (outdoors). There will be daily demos and one-on-one attention from the teacher. The main focus is on pastel painting, but the principles apply to oils and acrylics, too, so oil and acrylic painters are welcome, as well.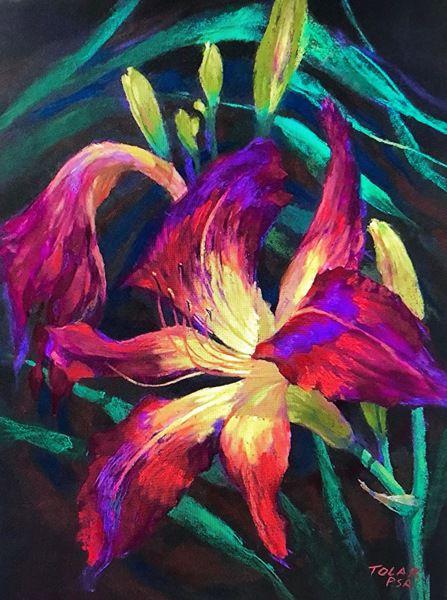 Tolar's work celebrates beauty and joy in the world, with a lyrical and often close-up view. She's known for her trees and florals outdoors and glass subjects indoors.
Her pastels have won five Best of Shows, plus awards in PleinAir Magazine's Plein Air Salon and other national and international shows. Her work has twice been named in the top 100 pastels of the year by Pastel Journal magazine and is a signature member of the Pastel Society of America.
Cost: Members, $175 and non-members, $200.
Register for the class in person at Muskogee Art Guild, 211 W. Broadway, (hours 10 a.m.-4 p.m. Tuesday-Friday) or at muskogeeartguild.org.