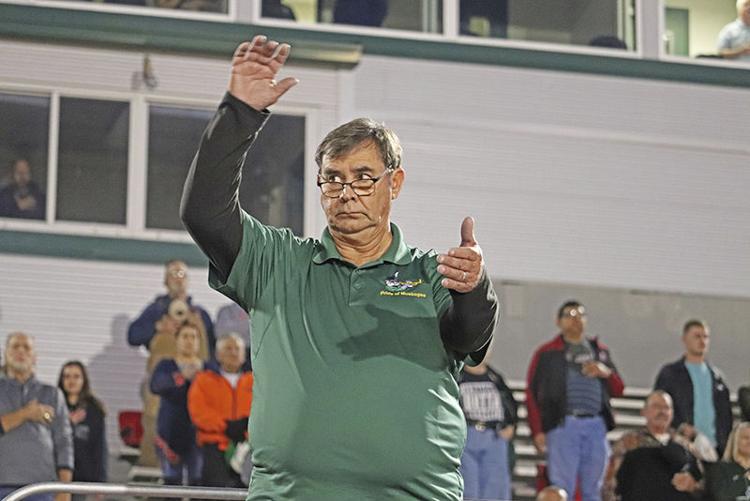 Muskogee High School Band Director Bruce Thompson has been named a recipient of the 2019 Exemplary Teacher Award by the Oklahoma Music Educators Association, according to a media release.
"It's really pretty cool," said Thompson. "It's the first time I've been recognized at a state level, so I think that's pretty cool. I really appreciate the OkMEA giving me this honor."
A graduate of Muskogee High School, Thompson is in his second stint as the band director at Muskogee High School and has spent nearly a decade directing the Pride of Muskogee.
Thompson spent 39 years teaching music education, including at Hilldale, Broken Arrow, Sand Springs, Bartlesville and Metro Christian. Thompson is the only band director receiving the Exemplary Teacher Award this year.
Thompson will be honored at the Oklahoma Music Educators Association award ceremony at 6 p.m. Jan. 17 at the Downtown Tulsa Doubletree.
He becomes the third Muskogee teacher to receive the award in the last two years. Alice Robertson's Shalyn Gallaway and Muskogee High School's Teresa Pointer were recipients in 2017.