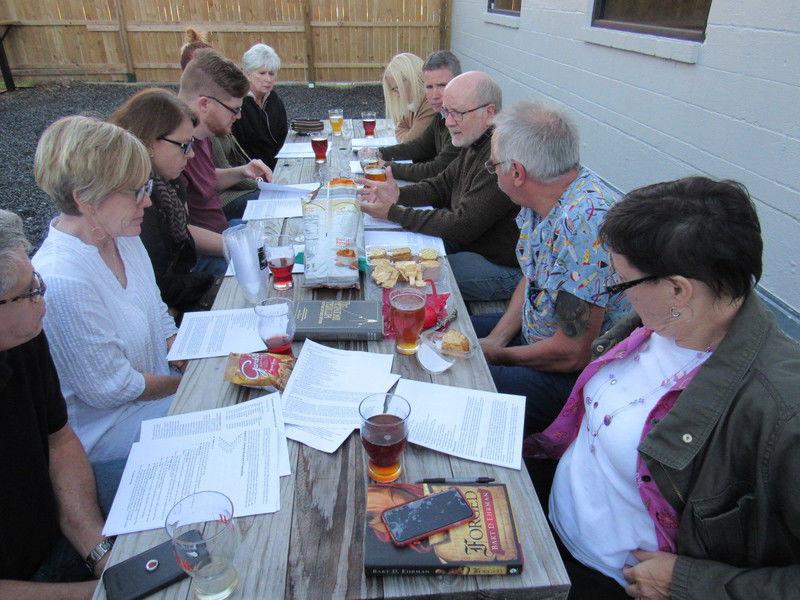 Wednesday evenings at The Rail Taproom have featured readings from the Psalms and the Gospels for some customers.
Grace Episcopal Church has conducted Theology Pub Bible Studies at the nightspot since September.
"We wanted to take the church outside the walls and into the community," said the Rev. Bob Wickizer, rector at Grace. "We always have done Wednesday Bible studies within the doors of the church. We just changed the venue."
The Bible studies began last August at the Pecan Creek Winery, which Wickizer co-owns and operates. The studies moved to The Rail Taproom in September and early October. Late October and November sessions will be at Station 1, Wickizer said.
"They're delighted to have us," he said, adding that the adult students come "to have Bible study and a beer."
Wickizer and students also bring their own snacks, including popcorn, cheese and crackers.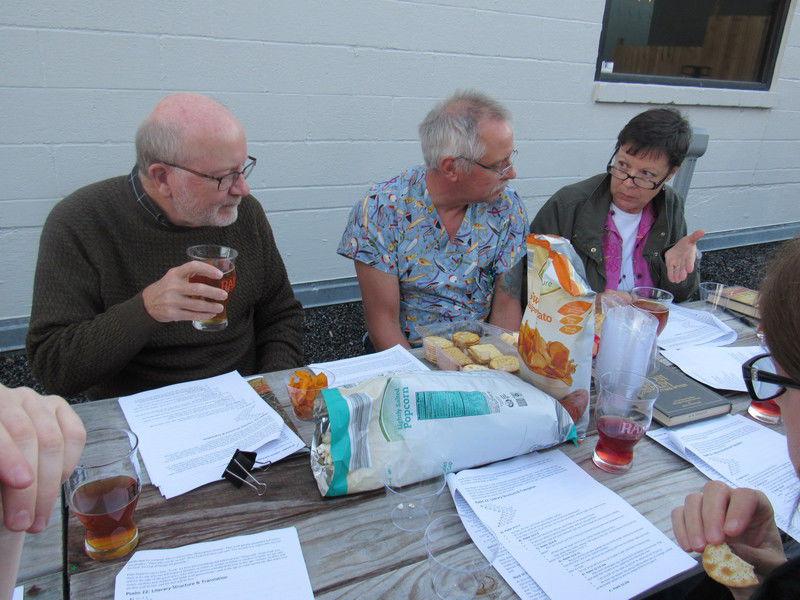 The study includes reciting the Bible passages for the following Sunday. Passages always include Old Testament, a Psalm, a Gospel passage and another New Testament passage.
"As we get into reading, I ask, 'what comes into your mind or heart, a phrase, a word, a concept,'" Wickizer said. "It could be something you don't understand or you take an exception to it."
Pat Wilcox said she gets a deeper understanding of the Bible and the church.
"I get a little more of the background and the history," Wilcox said. "More than just reciting it." 
Students also delve into a topic for the night, he said.
Past topics included Christian moral ethics, a Bible overview, and Judaism and early Christianity. Starting Wednesday, the group will study Christian history from the Byzantine era, through the Dark Ages, Reformation and Enlightenment to Christianity in America.
Wickizer acknowledged that some churches don't condone alcohol consumption. He said the Bible does speak against drunkenness. However, he said he said he sees no Biblical basis against drinking alcoholic beverages.
Wickizer said the Theology Pub is open to anyone, regardless of denomination.
"A couple of times, we had people we knew who were curious," he said.