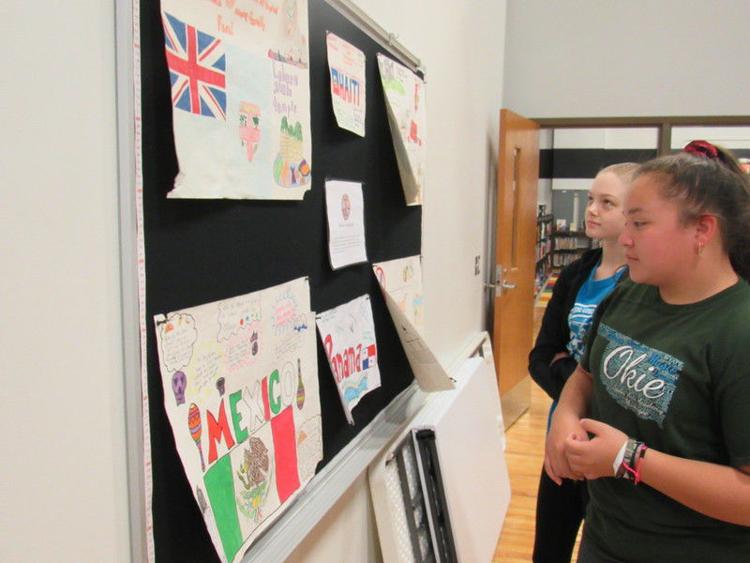 Oh, the places Sadler Arts Academy students could go with new geography books.
Sadler Librarian Amanda Cumbey recently bought 200 books about foreign countries with a $2,000 grant from the Education Foundation of Muskogee. She said the books were for various grade levels.
"Since we have kindergarten through eighth grade, I try to hit at least second grade on up, just so it covers my age ranges," she said. "I sat down with a map to see if the vendors had books on this place or that place. I asked the kids where would they like to travel, so I went with their list as well."
She said students often did not have a concept of what was outside the United States. She recalled asking a few students where they wanted to travel.
"And I got simple answers like Texas, Arkansas," she said. "And I said, 'no, no, no, think big. I want you to think big, in the world.'"
Cumbey said the school library had few books about foreign countries. Students had to rely on the Internet for their information.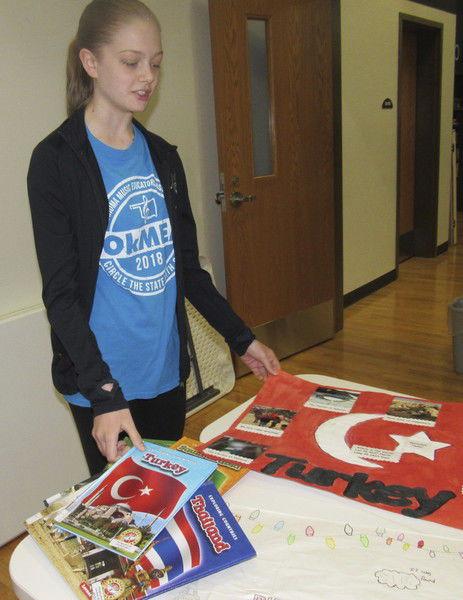 Once the books arrived, Cumbey told students to make travel billboards for foreign countries. The posters would show different things people could see, find, eat and visit in their countries.
"They had to do some research using different books and resources," she said. "A lot of them, it was places they maybe heard of on the news."
Cumbey said one student chose Haiti because "when the disaster in Haiti hit, she said they need to rebuild their country and it's important for tourists to come." 
A soccer-playing student picked Brazil, Cumbey said. Another had a friend from Canada. One student picked the wealthy Principality of Monaco because her parents liked going to Las Vegas. A student born in Mexico picked her home country. 
"Some just picked it from a map," Cumbey said. "A lot of them just started researching places they'd like to visit someday."
Kate Fullerton said she relied on one of the new geography books for information about Turkey. Her poster included how to say "hello" in Turkish as well as a picture of camel wrestling.
"I have friends who moved to Turkey a few years ago, so I wanted to find out about it," Kate said. "I didn't know that camel wrestling was a sport."
Cumbey was one of two Sadler teachers receiving Education Foundation of Muskogee grants in April 2018.
Jessica Smith received a $2,470 grant in memory of longtime board member Dr. Virgil Matthews for "Science Buddies - The Next Generation."
Those were among 17 grants, totaling $24,307, awarded last April to seven MPS schools.
Cumbey often relies on grants to enhance the library collection. She used a 2017 grant for biographies.
"This is my tenth year in the library, so I've just started to look and see where the collection is lacking, where it needs to be built up," she said, adding that many books are old and out of date.