HASKELL — An alleged home invasion attempt erupted into a shootout in the 300 block of West Hickory Street early Tuesday morning, said Haskell Police Chief Michael Keene. 
The invaders, the exact number of which has not been released, tried to kick in the door of a house, only to be met with gunfire from within the home, Keene said.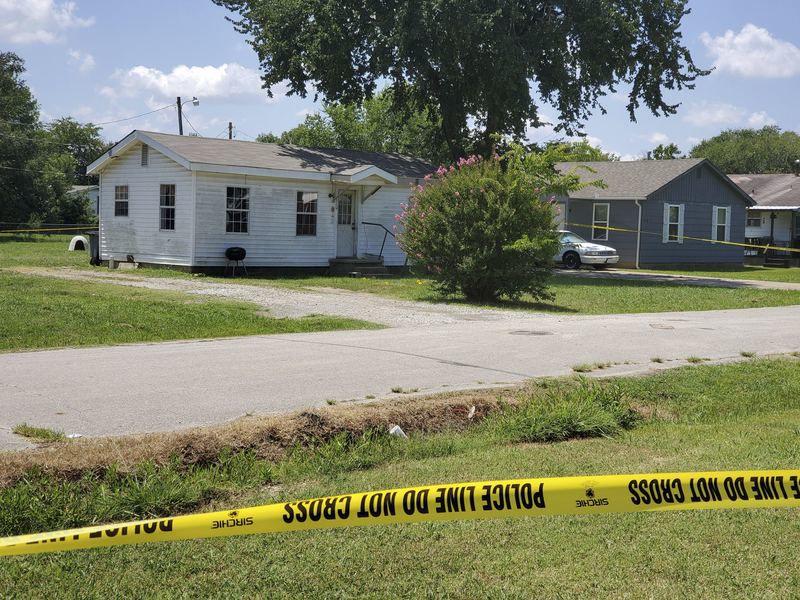 "Several individuals arrived in a car around 6:30 this morning and attempted to enter a house, and someone inside the house started shooting, and the individuals fired some rounds into the house," Keene said. "We think this might have been an attempted home invasion."
The Oklahoma State Bureau of Investigation arrived shortly after to investigate the issue at Keene's request. The agency roped off the scene of the alleged crime with a wide circle of tape which extended into several other yards. Vehicles from several agencies were parked up and down Chickasaw Avenue as curious bystanders wandered out onto their porches to watch, occasionally approached by OSBI investigators.
Damage from the shootout remains visible across the home's front and door, with what appear to be bullet holes in several places. 
The incident led to at least four people hospitalized — three who arrived at a Muskogee hospital on their own volition, Keene said, and one who was flown to a Tulsa hospital in critical condition. One of the men, Jobe Terronez, 18, of Fort Gibson, was arrested after his release from the hospital on a burglary complaint, according to a report from the Muskogee County/City Detention Facility. Nobody inside the home was injured during the assault, states a second OSBI release.
The names and conditions of the other people involved have not been released by the OSBI.