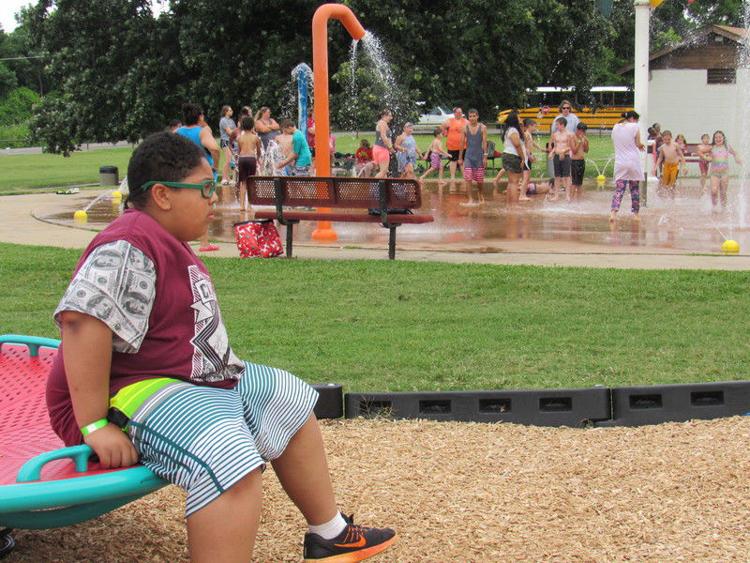 Raindrops didn't keep Camp Bennett campers from enjoying a Tuesday morning field trip to Elliott Park.
Not when many got drenched anyway at the park's splash pad.
Field trips are a big part of Camp Bennett activities, said director Amy Pool. The camp, for special needs Muskogee Public Schools students from second through 12th grades, is in its final week of a three-week session.
"We do lots of field trips," Pool said "We try to utilize our parks as much as we can. And we go swimming every day at Spaulding Pool."
On Wednesday, campers enjoyed Elliott's splash pad, as well as playground sets the park shares with Sadler Arts Academy. Older campers shot hoops at Sadler's basketball goals.
This year's camp has 75 to 80 campers, the largest ever, Pool said.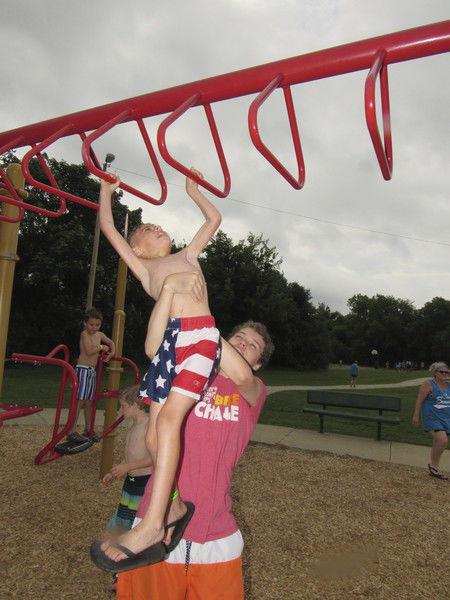 She said the camp gives students the opportunity for "lots of social interaction that they don't get any other place."
"They aren't able to go to other camps or other activities," she said. "This gives them an opportunity to be with their peers and shine and work on socialization." 
Campers not only interact with each other, but also with teen volunteers, paraprofessionals and teachers, who serve as counselors. 
Jason Campbell, the district's Special Olympics coordinator, spent the three weeks as a counselor for older campers and as a bus driver.
"The opportunity came along to drive a bus and to continue working with my kiddos I work with throughout the school year in Special Olympics," Campbell said. "I drive the bus route in the morning and afternoon, and when I'm at the camp I take care of the kiddos and help them in their recreation and academics we do there at camp."
Campbell said campers learn about science and nature, math, arts and crafts, music and rhythm, as well as recreation.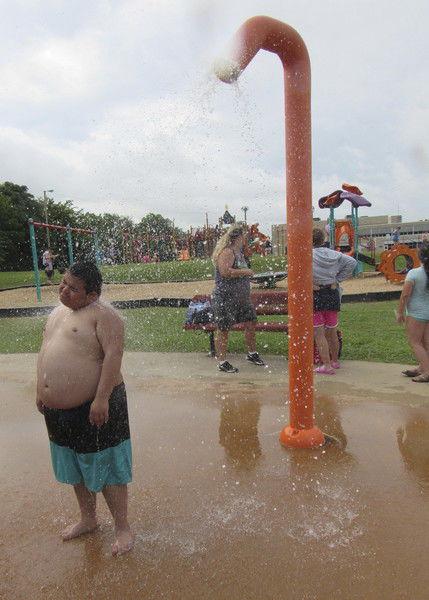 He said the camp is an extension of the school year.
"It keeps them from regressing through the summer and gives them the opportunity not only to have some recreational activities, but also work on their social skills, communicating interacting with others," he said. "This is an opportunity to help them work on their skills."
Madalynn Ledbetter, a sophomore volunteer, said she enjoys working with the youngsters.
She said her biggest challenge has been getting them to cooperate with each other.
"They kind of like to do their own thing," Ledbetter said.
Kennedy Ward, another teen volunteer, said she worked on getting the children to communicate with her.
"They're shy," Ledbetter said.
Camper Wyatte Green slipped up to Ledbetter and hugged her, saying "not me."