A group of people involved with a Muskogee-based cannabis conglomerate have been working behind the scenes for months preparing to take the state's new, but rapidly growing, industry "to the next level."
Oklahoma Natural Grass will debut on July 18 the first of two local dispensaries it plans to open this month. Todd Mitchem, chief executive officer and principle partner of ONG and Herbal Wellness Extracts, said patients will be introduced to dispensaries with a "spa, health and wellness setting."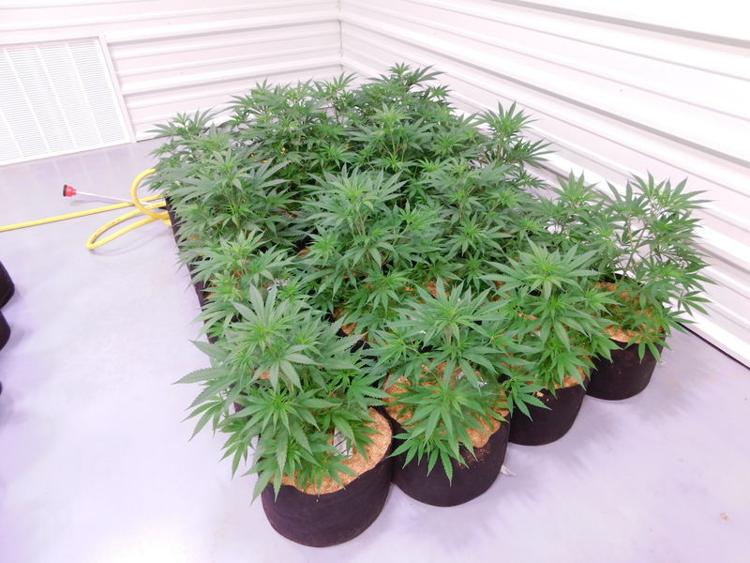 Customers will enter a lobby area, where they will wait before being ushered into the dispensary two or three at a time, Mitchem said that will allow trained budtenders to provide patients personal consultation about the company's organic products — locally grown and processed — by a team assembled of "people who transplanted here from other states" and local residents. 
Mitchem said the company presently employs about 16 people — about 75 percent was hired locally — and another 10 are expected to be added to the payroll by August. With the addition of its wholesale distribution operation, Mitchem said the company expects to have 80 to 90 employees on its local payroll by this time next year with hourly wages ranging from $11 to $35 depending upon the skills required for the position.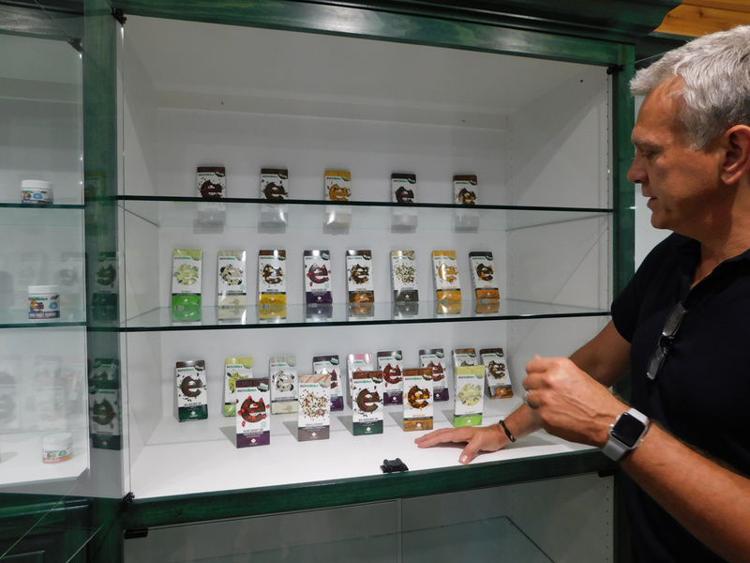 "We're like a small factory, bringing 100 jobs to town," said Patrick Cale, a principle partner and state license holder. "And that, to me, is one of the biggest wins for Muskogee."
Cale initially opposed the state question that legalized medical marijuana. Once voters approved the measure with 57 percent support statewide — Muskogee County voters expressed support in similar fashion — Cale recognized the business opportunity and told himself and investors, "Let's do this thing right."
The Muskogee businessman partnered with Mitchem, who found success in Colorado's cannabis industry after entering that market seven years ago. He became interested in medical marijuana after his mother found relief while using it during her cancer treatment and began growing it.
"I got into it wanting to raise the standards, and it really helped by taking my corporate experience into the industry," said Mitchem, a consultant who previously helped other companies reorganize and streamline operations. "I've worked doing everything from vape pen launches, and I had a social network called High. There at one point that I later sold, but essentially I've always tried to raise the game in the industry."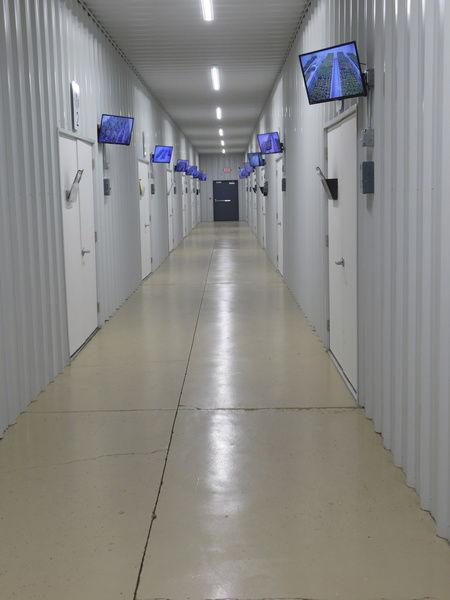 After the passage of State Question 788, Mitchem connected with Cale and decided to seize the opportunities that appeared abundant in Oklahoma. Mitchem said voters here crafted a good state question and kept officials in check as the law took effect.
"Their vision of doing something with very high standards and my vision we're aligned. I just kind of had some shortcuts and had done it, so I knew what to do," Mitchem said. "So, we had a nice partnership and idea about where we plan to take not only Oklahoma Natural Grass, but also our extraction company, and really raise the bar on how we do things. This opportunity for me was a chance to bring together all my experience with a great team and see what we can really make happen in Oklahoma."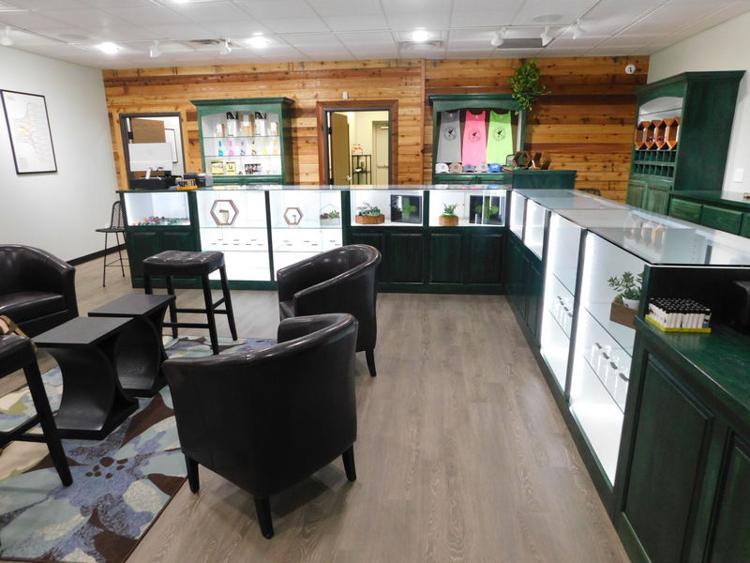 The conglomerate includes three local growing facilities, which are overseen by chief cultivators who develop special strains designed to meet specific needs. Travis Duet, chief of cultivation at one grow facility, said plants are grown in soils that are alive with fungi and and bacteria which perform much like probiotics of the human stomach.
"We are far, far behind in cannabis breeding — think of it like the 1930s with corn — it has been guys stuck in their basements running away from the law," said Duet, who got his start in Southern California, where the art is less taboo. "We are just now starting to dive into the genetics of the plant and pull out things that are extremely useful."
As the development of genetics continues, Duet said the use of sprays and predator insects will decline. That, he said, will result with a better, safer product for consumers, which is the ultimate goal of growers, processors and dispensaries. 
Mitchem said the company's 12,000-square-feet state-of-the-art processing facility incorporates safety standards that exceed those established by Oklahoma law. It includes a blast-proof room for the extraction process that isolates the most hazardous operations from other areas within the facility, standards Mitchem said are likely to be required later.
Cale, a board member of the Oklahoma Cannabis Industry Association, said the additional investment helped secure national licensing agreements beyond the grasp of most cannabis startups in the state.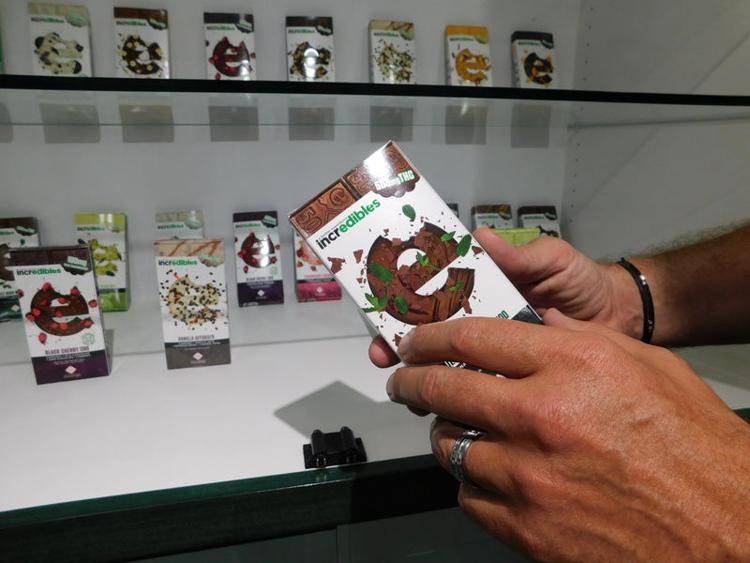 "When we were talking to some of these folks about national brands, they came out to inspect what we were doing," Cale said. "When they saw what we had they told us we were the type of people they wanted to do business with."
Mitchem said his prior business deals didn't hurt either, but the high standards and additional investments made early on sealed the deals. Those exclusive licensing agreements also caught the attention of others in the cannabis industry across the state. 
"We started putting the word out that we were selling certain types of products and that we were going to have this facility, and dispensaries all over the state started contacting us," Mitchem said. "When they heard we were going to carry this incredible national brand, they knew there must be something going on in Muskogee — that we must be doing something right."
Mitchem said raising the bar takes "a lot more money, but it's very much worth it." He said consumers will know the difference and feel it," and Muskogee will benefit from the decision of local investors to sink $4.2 million here and grow the company that will make a big difference. 
Two Muskogee-based cannabis companies will team up Friday with local law enforcers to raise …
"When you have a community like Muskogee and business people come in and build an industry like this, it will change the community," Mitchem said, referencing hourly jobs ranging from $11 to $35 an hour and a product always in demand. "They're good jobs that are consistent, and it's a product that will be consumable, so it doesn't go away — everyone's going to know the business will continue to grow, not shrink." 
Mitchem said Muskogee also will benefit from the company's wholesale operations, because profits will return to the company's hometown headquarters. He described that as a "big win for the community."