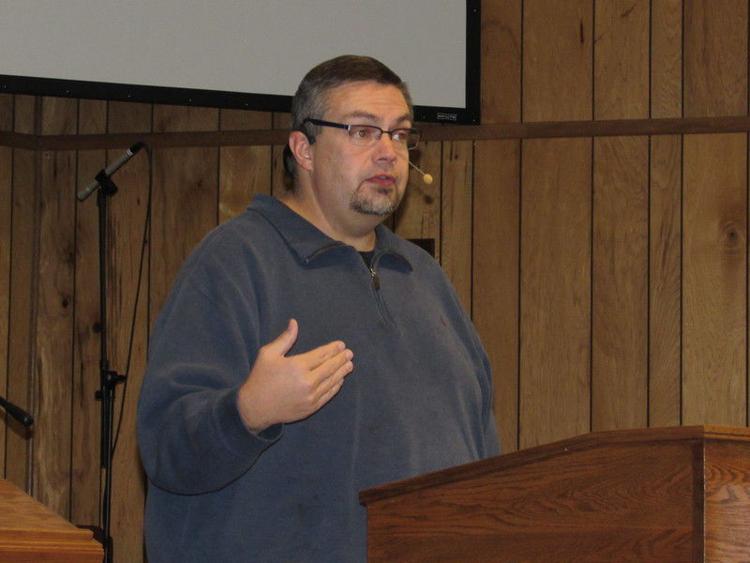 Nate Capps says his jobs as a minister and pediatric paramedic complement each other.
"I've been blessed to pray with a lot of people in the back of an ambulance, who were in some pretty critical situations," Capps said. "I even got to lead some people to the Lord, to get people to trust Jesus as their Savior."
Capps has been interim pastor at Fort Gibson's First Baptist Church since August. He has been a paramedic in the Saint Francis Hospital pediatric emergency room since April.
"My schedule varies," he said. "I work at least one day a week in the office here in church. Then I preach both Sunday morning and evening. Wednesday evenings, we have Bible study."
He spends the rest of the work week in Tulsa. He works three 12-hour shifts.
Capps said he must prioritize his time — and one of those priorities is prayer.
"I spend a lot of time in prayer," he said. "Most of my sermon prep time is bathed in prayer, and I spend a lot of time just studying and searching for what God wants me to do for the church and say to the church."
He said cell phones help him stay in contact with church members. 
"I've been able, in my off time from the hospital, to be able to visit church members in the hospital," he said. "The Lord has always been able to keep me busy. I don't like to keep still."
He said he and his wife have three children and grandchildren.
"So we're pretty tied up most of the time," he said.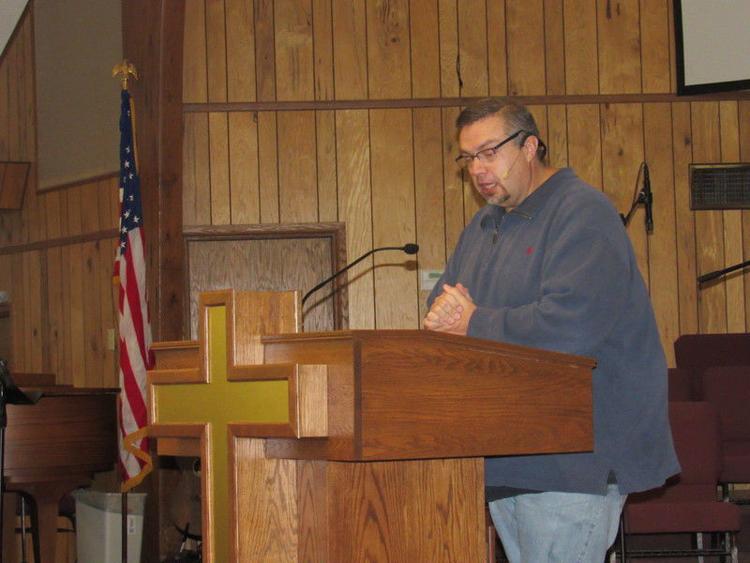 Capps is no stranger to the Fort Gibson congregation.
"I ministered here before when Brother Danny Gandara was here," Capps said. "Danny and I are good friends, and I would come in and fill in for him when he was out for vacation or preaching a revival."
He said he was asked to serve six months, while they search for a permanent pastor.
"At the end of six months, they're going to re-evaluate, see where they are in their pastor search, see if they want me to stay on further," Capps said.
Capps said he grew up wanting to be a doctor.  He said he went through EMT (emergency medical technician) and paramedic school, and had planned to work his way through medical school as a paramedic.
"I took a year out of college after paramedic school and just never went back," he said.
He said he first felt led to preach about the same time, when he was 19.
"My initial heart was to be a medical missionary," he said. "That's why I went to paramedic school."
He said he doesn't believe the Lord opened the door for him to be a doctor. However, Capps said he has gone on mission trips to several countries. 
Capps served at Timothy Baptist Church, then served five years as senior pastor at Immanuel Baptist Church. He took seminary classes online through Midwestern Baptist Theological Seminary. 
He worked with Muskogee County Emergency Medical Service for 18 years before coming to Saint Francis.
"When I worked on the ambulance in Muskogee, we ran all kinds of calls, from pediatrics to geriatrics," he said, adding that he saw people at their worst and their best. 
He recalled helping a grieving family who lost a child during Thanksgiving.
He also recalled delivering two babies in the field. 
"That's always a joyous thing for the family, they get to see the baby being born right there," he said. "Getting to show the mama her baby for the very first time and she lays her hands and eyes on the baby is an overwhelmingly joyful experience."