Indian Capital Technology Center honored Jim Carson during their regular Board of Education meeting on May 9, by renaming the Stilwell campus Seminar Center to the Jim Carson Seminar Center in recognition of former ICTC Board of Education member Jim Carson.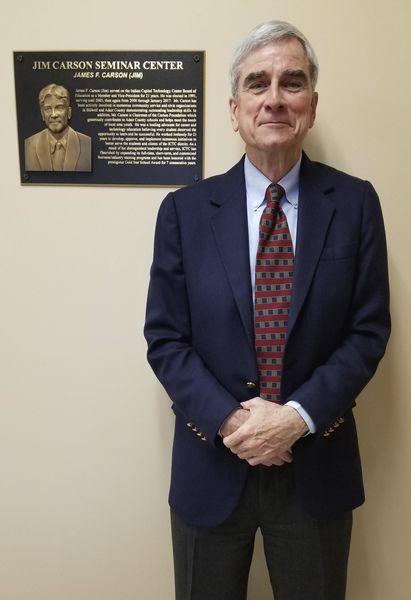 Carson served on the ICTC Board of Education as a member and vice president for 21 years. He was elected in 1991, serving until 2003, then again from 2008 through January 2017. Carson has been actively involved in numerous community service and civic organizations in Stilwell and Adair County demonstrating outstanding leadership skills. In addition, he is chairman of the Carson Foundation, which generously contributes to Adair County schools and helps meet the needs of local area youth. He was a leading advocate for career and technology education believing every student deserved the opportunity to learn and be successful. 
He worked tirelessly for 21 years to develop, approve, and implement numerous initiatives to better serve the students and clients of the ICTC district. As a result of his distinguished leadership and service, ICTC has flourished by expanding its full-time, short-term, and customized business/industry training programs and has been honored with the prestigious Gold Star School Award from the Oklahoma Association for Career and Technology Education for seven years.