Fort Gibson Chamber of Commerce celebrated new members, new events and new directions at its annual banquet.
"Our membership is changing every day," said departing Chamber Chairwoman Melinda Williams on Thursday. "And we walk a fine line between preserving some of the tried and true traditions and introducing new ways to engage our business community."
Williams said the chamber added 18 new members in the past year. They came from Muskogee, Wagoner and the surrounding area, as well as Fort Gibson.
"People and businesses outside our great community are seeing the value of our great town and and potential for future economic growth," she said.
Events introduced in 2018 included an Easter egg hunt drawing 3,000 children, Chalk in the Park, National Night Out and a Glow Run, she said. 
Incoming chairman Cliff Garrett said the new year will bring new twists.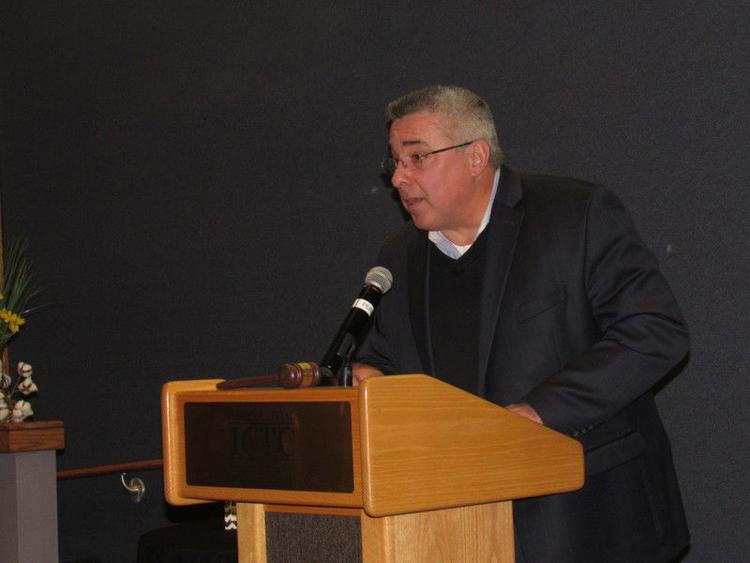 He said the chamber is working on a new application for smartphones. New events include a long drive competition this March and a farm-to-table dinner in July.
Chamber Executive Director Jessica Fowler said the chamber is working to get bus tours to visit such Fort Gibson attractions as the historic site and the National Cemetery.
"By working together to reach common goals and collectively advocating for education, health care and employment issues, and more things within the community, it helps the community as a whole," she said. 
The chamber also helps networking by bringing professionals together, she said.
"Attending a chamber of commerce event can help you stay up to date on issues that affect the community," Fowler said.
Advantage Controls CEO Dan Morris, the banquet speaker, talked about how his business grew from an office in downtown Muskogee to facilities covering more than 120,000 square feet.
Morris said his business follows the Golden Rule: Treat others the way you want to be treated. 
"No real secret there, just the Golden Rule," he said.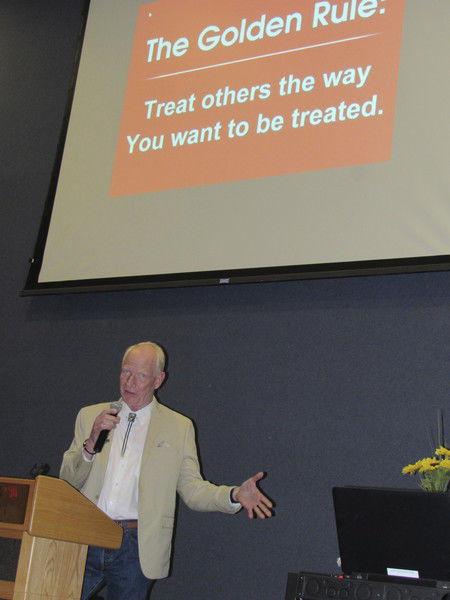 The chamber gave awards at the banquet.
Two businesses, Direct Traffic Control and Fort Gibson State Bank won the You Made it Happen Award. 
Fowler said officers were challenged deciding on who got the award. She said it was hard to decide from the six they were choosing from. 
"This goes to businesses who not only give financially to the chamber, with everything we have, they volunteer to come," she said. "Sometimes they give us things we didn't even know that we needed. They provide it, they help us they clean up after us."
Cherokee Casino won the Legacy Award for showing support "year-in and year-out" Garrett said.
Volunteer of the Year Kim Martin "has been to every event," Garrett said.