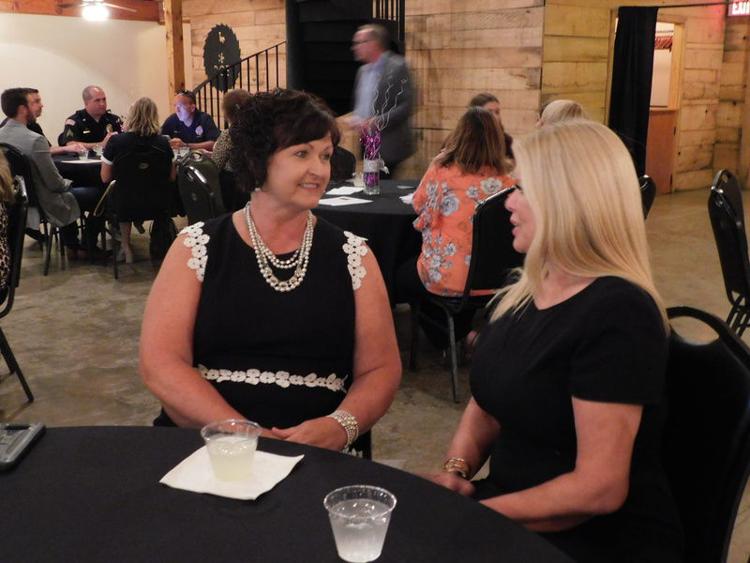 Character is more than important for Ronia Davison and Dr. Malinda Lindsey, two principals in Muskogee Public Schools. It's something they are passionate about.
Their efforts and their schools — Davison at Sadler Arts Academy and Lindsey at Early Childhood Center — were recognized Wednesday during the 2019 Schools of Character Celebration ceremony at Kilharen's Lodge.
Sadler earned the State and National School of Character honor, the first Oklahoma school to be recognized for both a second time — it also received the honor in 2014. The Early Childhood Center was recognized for Promising Practices in Character Development.
Davison said her school, located at 800 Altamont St., works hard on character.
"We make sure we come in and impart the good character skills in our students," she said. "We're extremely proud of this. It means a lot to us as we use it every day as it's in the language we speak and part of our common vocabulary. We hold our students to high standards and expectations."
Lindsey said her school, located at 901 Emporia St., focused on Never Stop Improving as part of its practice.
"We're continually striving to improve our character education program," she said. 
Superintendent Dr. Jarod Mendenhall was justifiably proud of the two schools that were recognized.
"That's pretty amazing and it doesn't happen very often," he said. "I give a lot of credit to the principals and staffs at those school sites are working very hard to make sure that happens. It also takes lot of strong leadership at those school sites for that to occur."
State Sen. Dewayne Pemberton served as master of ceremonies for the program.
Clifton Taulbert, a Pulitzer Prize-nominated author, was the keynote speaker for Wednesday's event. Character is also important to him.
"I've had the opportunity to work with character education all over the world, and I just happen to call Tulsa home," he said. "Not only did I share the word but also the life character and what it means to our young people and the world which we live in. If you're not passionate about it, people can see right through it."