This week's position combines two tactical themes: the pin and fork. With this hint in mind, please try to find white's winning tactical combination.
Black is underdeveloped, as black pressures white's queen-side with early queen play. The pressure, however, cuts both ways. White turns the tables by moving its bishop on e2 to b4.
The bishop pins black's queen. The bishop, though, appears to lack support and the queen is safe. Not true. If the black queen captures the bishop, then the knight checks from c7, forking the black king and queen (see next diagram).
Either way, black's queen is traded for a bishop.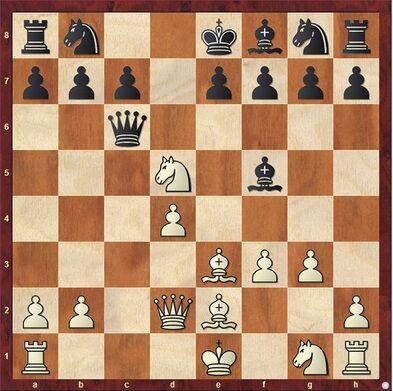 The lesson this week is don't let your queens wander.