Fixing broken water lines the past few days has been like the arcade game Whac-A-Mole, Muskogee City Manager Mike Miller said.
"We fix several a day, and more break because of the freeze-thaw cycle that we're in," Miller said on Monday.
Muskogee-area communities, businesses and residents are hustling to repair damage caused by broken water lines. Water lines were broken during the arctic freeze that spread across Oklahoma the past two weeks, as well as broken from post-freeze thawing.
Four apartments and a financial planning business located inside the historic Surety Apartments, 119 N. Main St., were damaged by water, said Jonathan Maxwell, a crew chief with SERVPRO clean up and restoration. He said the apartments and part of the hall were on the third floor, second floor and main floor.
Josh Cotten, who has a financial planning office on the building's lavish first floor, said his office flooded Feb. 16. He was told a sprinkler line had burst.
"It was dripping through the ceiling and the light fixtures," Cotten said. "We got what we could. There were some areas that weren't hurt as bad — the main area, the conference room, the kitchen, those were all pretty much soaked."
Muskogee Emergency Management Director Tyler Evans said city crews have undertaken the "repair phase of finding the water leaks." He said crews are "repairing leaks as quickly as they can."
"It's an issue because the ground's been buried with snow, and everything's melting," he said. "So we have snow and ice melting, causing a lot of water. So it's making it difficult for our crews to determine what is a water leak and what's just residual ice melt."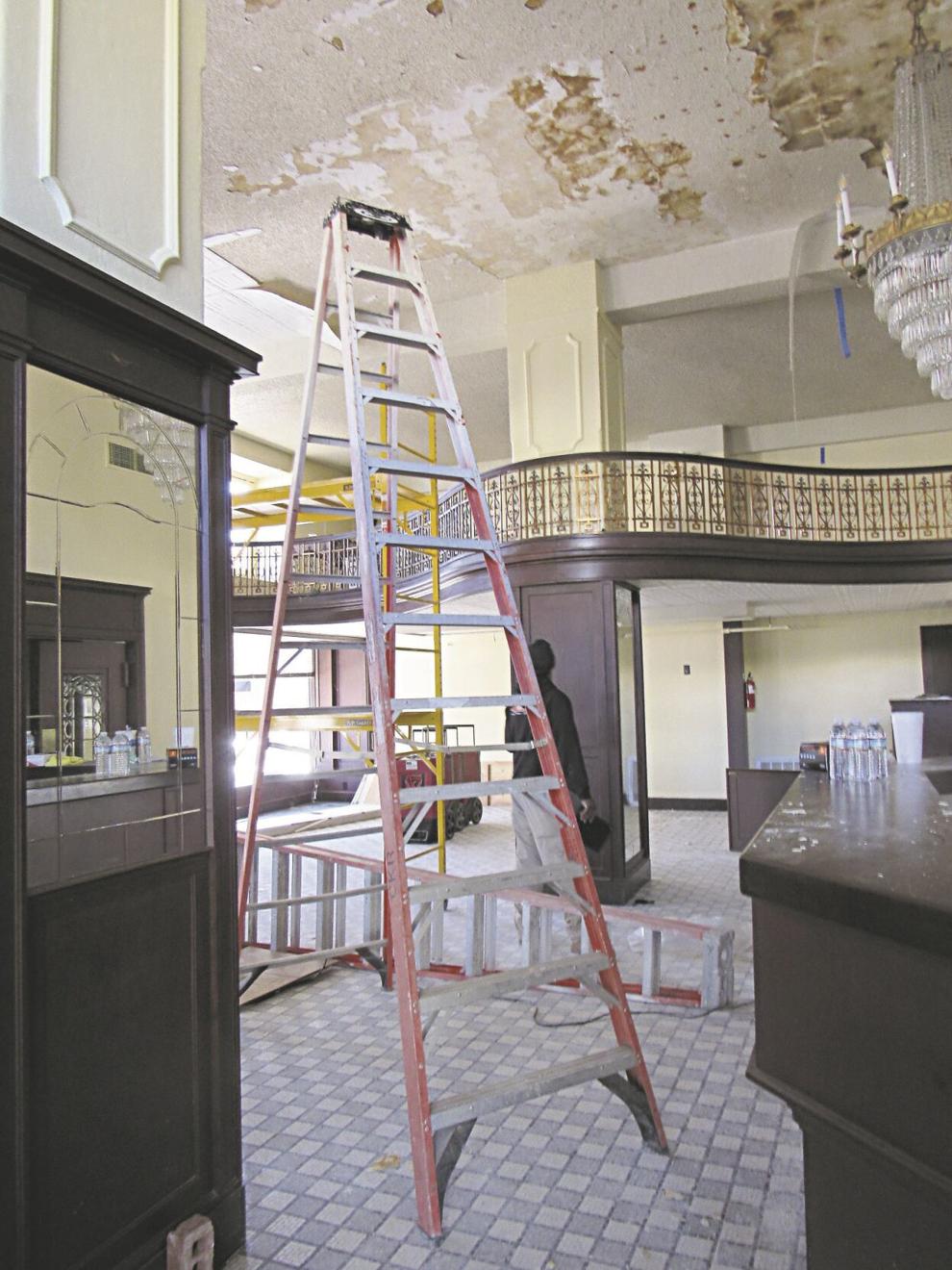 Muskogee has no plans to shut down the water plant, Evans said, countering a social media rumor.
"Residents, citizens, businesses, longterm care facilities, hospitals, other rural water districts and other municipalities that depend on our treatment, they have their water," he said. "For us to shut down, that's not even an option — it's always our priority is keeping it on."
Area communities and rural water districts reported problems with low — or no — water pressure on Monday. Warner and Haskell issued voluntary boil orders for their communities.
The Oklahoma Department of Environmental Quality recommends precautionary boil orders when water pressure drops to ensure people have safe water for drinking, cooking or washing.
"Unfortunately we expect the number of precautionary boil advisories and, potentially, mandatory boil orders to increase over the next few days," said Shellie Chard, DEQ's Water Quality Division Director. "In order to assist Oklahoma's drinking water systems, the State Environmental Laboratory will be operating seven days a week to analyze additional samples to ensure safe water."
DEQ officials, in a media release, said the agency's storm response efforts will continue for several weeks.
Warner Public Schools offered to let townspeople without water take showers in team locker rooms on Sunday, according to a district Facebook post.
Warner Town Administrator Johnny Lewis said on Monday that water tanks "are not even filling." He said about 20 water customers who live at higher elevations had no water Monday afternoon.
"They're just being used as fast as we've been producing it," he said, referring to the water storage. "We had two storage tanks on the mountain past Connors State College, it pumps up there. And when they're full, that's what gives the pressure to the town."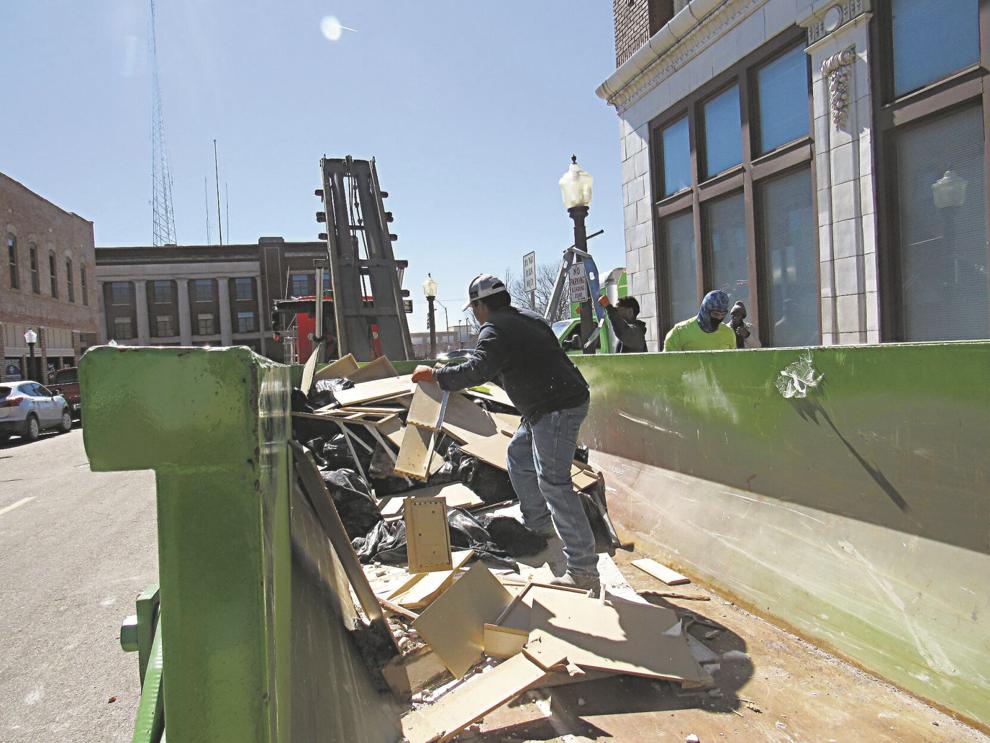 He said the town has had one break "that we could find."
"They're nearly impossible to find because of all the water on the roads," Lewis said.
In Haskell, crews worked to repair at least two water leaks on Monday. The town gets most of its water from wells. However, customers south of Haskell and in Boynton get water from Muskogee.
Town Administrative Assistant Toni Dowdy said Haskel crews worked on the town line, and Muskogee crews are working on the city line
Miller said the city crews have been working with surrounding towns and water districts that buy city water.
"What we checked last week and even through today is that we are putting out, on average, about twice as much water into those water systems as we did pre-freeze and pre-snowstorm," Miller said. "That's through the meters that go directly into their systems. We've measured all of those, and we're getting water flowing through the system."
He said the city "takes it seriously" to get water into surrounding systems.
"We've gone out to double-check meters to make sure," Miller said. "We want everybody to get water, but we can only push however much through our pipe we can get through."
Some customers might have had waterline breaks while others had high usage, he said.
"If usage had remained the same and there were not any leaks, there would be no problem," Miller said. "But usage has been higher, as we know."