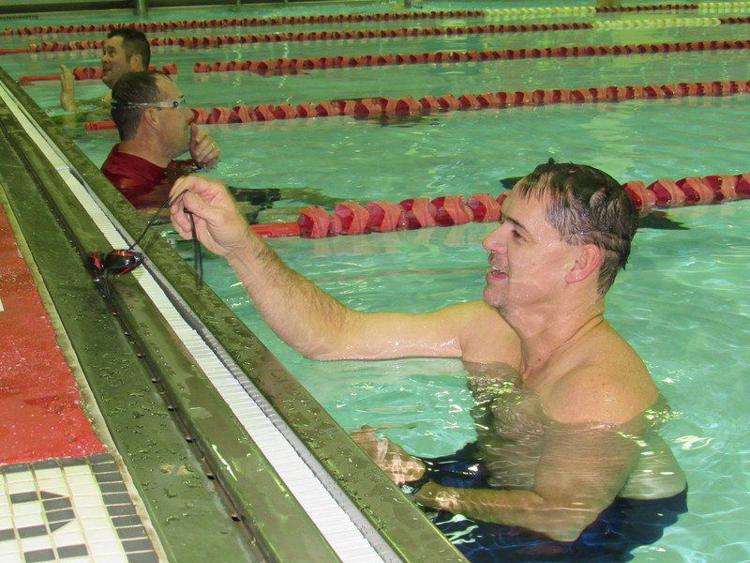 Chilly winter weather doesn't keep Matt Wheaton from swimming a few laps at the Fort Gibson school pool.
"It's low impact, but it works a lot of muscles," Wheaton said, adding that he usually does eight laps back and forth across the pool.
He and other swimmers — plus a water aerobics group — help the district's swim team when they hit the water.
Lap swimming and water aerobics are offered 5 p.m. Tuesdays and Thursdays through Fort Gibson Public Schools' community education program. Admission is $2.
Fort Gibson High School swimming coach Connie Dean said proceeds go into the community education program, which pays for the lap swim lifeguards and water aerobics instructor. However, the lifeguards and aerobics instructor offered to work without pay.
"They donate it back to the swim team," Dean said.
"They're interested in the community. They want to see it grow," she said. "They want to see the community use the pool, which is why I support it, too."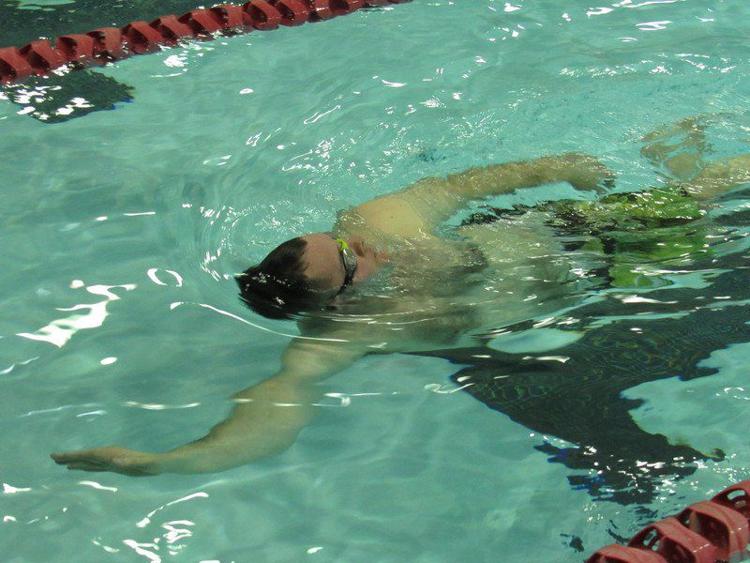 Dean said she appreciates the offer to boost the swim team. 
"They know how the swim team struggles for donations sometimes," she said. "We appreciate them. They're donating their time."
Jason McLaughlin, a Fort Gibson substitute teacher, said Dean asked him to be certified to be a lifeguard, to help him sub for her or an assistant coach.
"When she asked me that, I said, 'hey let's have a lap swim so we could get funds for the swim team,'" McLaughlin said. "They do fundraising anyway, so this sort of adds to their fundraising efforts."
McLaughlin said he spreads the word about the swim through the Fort Gibson Outdoor Facebook page. He said he sometimes schedules Wednesday lap swim.
Lifeguard "Bub" Rowan, a retired postal worker, said the afternoon lap swimmers have been coming for about two or three months. 
Rowan, who also coaches the Tiger Sharks youth swim team at the pool, said he offered to work, without pay, as a lifeguard during the lap swim.
"I'm here three nights a week anyway. I have to be here at 6:15 for the little kids," he said.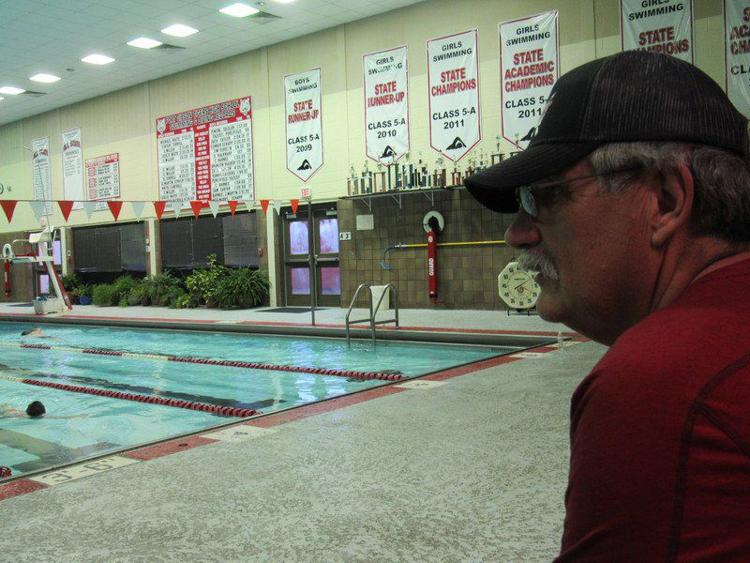 The team is for ages 5 to 15.
Rowan said attendance at the evening sessions has built up over the past few months.
"I think some nights, there will be seven or eight women," he said. "And six or seven guys come in and out. They'll come in, swim a while, then leave."