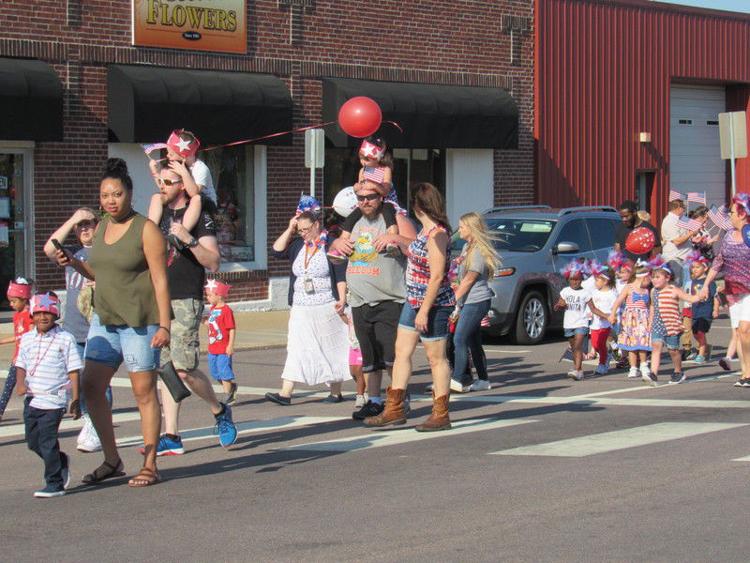 Students born after the attacks of Sept. 11, 2001, reminded people never to forget that day.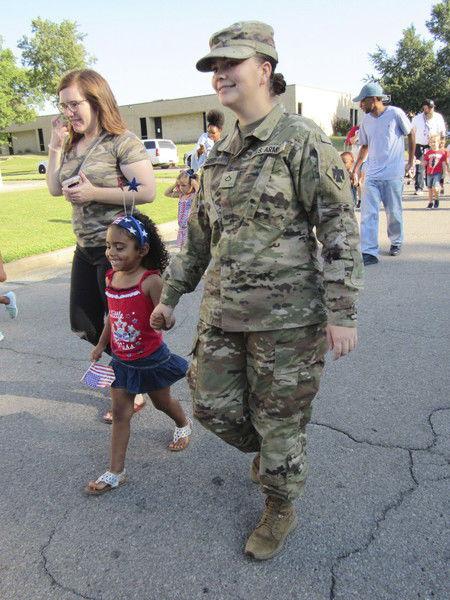 On Wednesday morning, Muskogee High School's Young Republican Club honored the memory of MHS graduate, Major Ron Milam, who died when terrorists flew a plane into the Pentagon.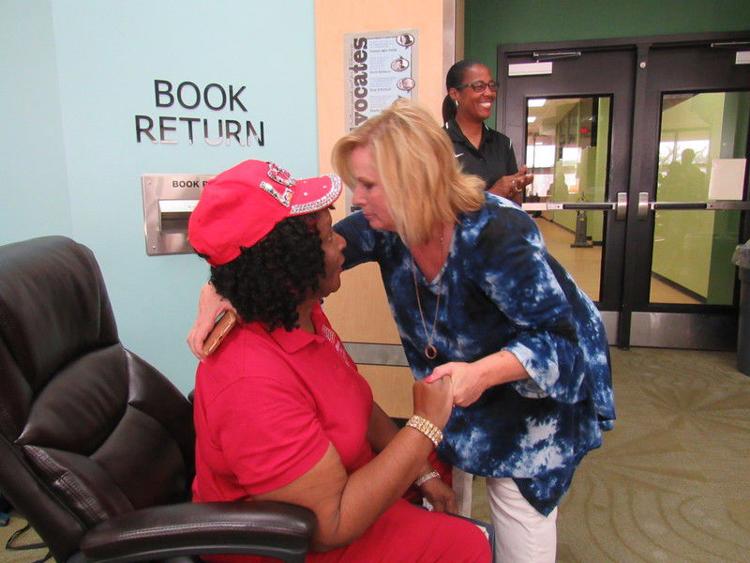 "Never forget Major Ron Milam was a hero," Mount Calvary Baptist Church pastor Gary Hall told students assembled in the MHS library. "Never forget that Major Ron Milam was a son. Never forget Major Ron Milam was a brother. Never forget that, at the church he attended, he led 50 men in prayer every morning. Never forget that he left a wife, a year-and-a-half old daughter, and a son, who was five months in his mother's womb. Remembering 9/11, a day that changed history. Never forget that Ron Milam served his country."
Milam's mother, retired MHS teacher Effie Milam, attended the ceremony. She said the ceremony brought back some pain.
"But it brought back joy, too, because I remembered his life," Milam said. "He lived a great life. I guess you could say he ran his race and he ran it well. He was always thoughtful of others, and always giving and always making me laugh."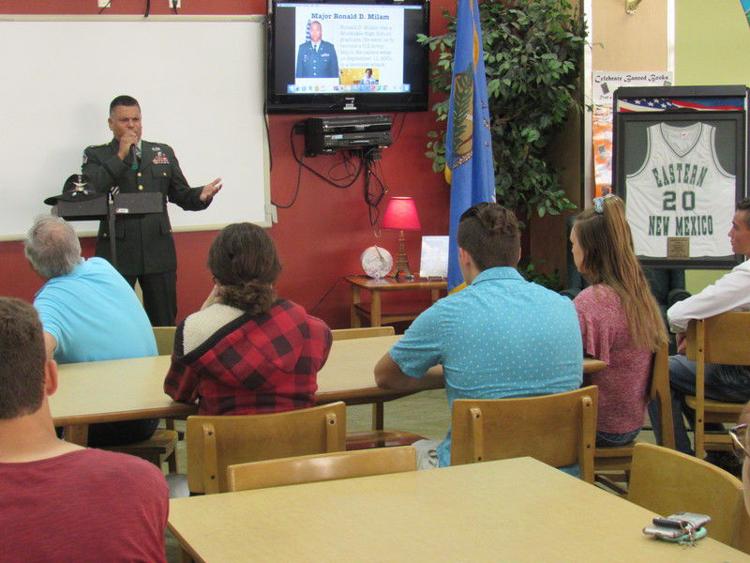 MHS Young Republicans President Blake Simmons, who emceed the remembrance, said he has always seen himself as a patriot.
"I come from a military family, and I see it as our duty to make sure we don't forget, and to do that, we had this memorial service this morning," he said.
Simmons said State Rep. Avery Frix gave nearly 3,000 small American flags to MHS.
"And we placed 2,997 flags around the flagpole to remember," Simmons said.
 U.S. Marine and Army veteran Victor Lezama told students to remember 9/12, as well as 9/11. He said that the day after the attacks was "when we all came together."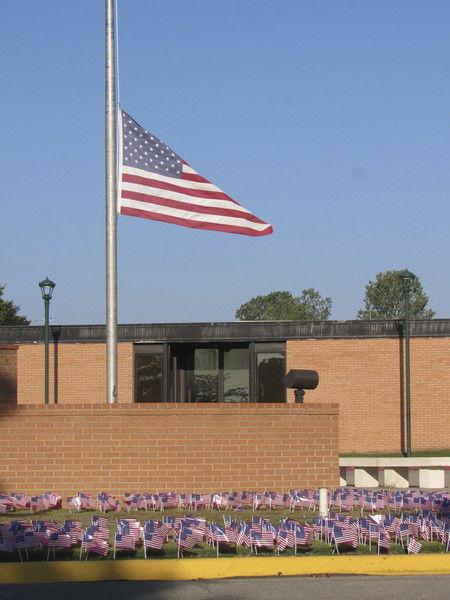 "This country turned red, white and blue," he said. "It was an amazing day in our country. All of us we know who remember, we were proud. We all walked around with our chests stuck out a little more."
He encouraged the students to talk to their parents about that morning.
Early Childhood Center students wearing red, white and blue garb marched from their school through downtown Muskogee in their Patriotic Parade. They were joined by parents and family members, including some in the military.
Cassidy Reed of the U.S. Army National Guard joined her niece, Nora Smith.
"It makes me smile seeing their faces," Reed said.
U.S. Army Specialist Chris Jackson joined his son, Jason Jackson.
"I'm proud to show support for our country," the elder Jackson said.
This is the 18th year for the Patriotic Parade, ECC Principal Malinda Lindsey said.
Judy Peal, who lives down the street from ECC, marveled as she watched hundreds of students pass her house.
"Amen, isn't this wonderful," Peal said. "It is a beautiful, wonderful sight to see, especially the parents, watching them walk. It's inspiring."