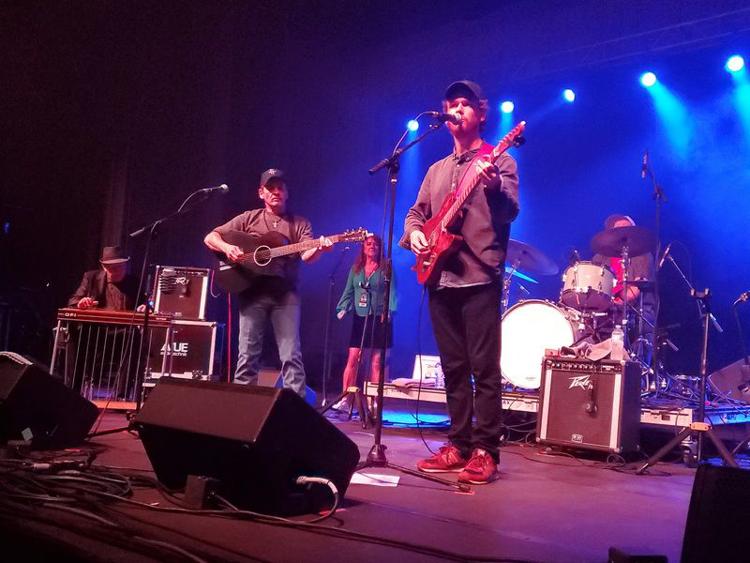 Okies from Muskogee turned out in force to celebrate their favorite Merle Haggard song Thursday night alongside the Haggard family.
After a performance by country band Ricochet, Merle Haggard's wife Theresa Haggard, sons Ben and Noel took to the Muskogee Civic Center stage to perform with Ben's band, The Strangers. They, in turn, were joined by surprise guests, the Swon Brothers, Zach and Colton, of Muskogee.
Concert-goers of all ages filled the civic center.
"Last time I came to see a concert here was when I came to see Merle 50 years ago," said attendee Lonnie Walker. "Guess Merle got me to come out again."
Music thundered through the Civic Center amid cheers and shouts from the audience, some of whom came from as far away as Australia, said event organizer and Greater Muskogee Area Chamber of Commerce Tourism Director Justin O'Neal.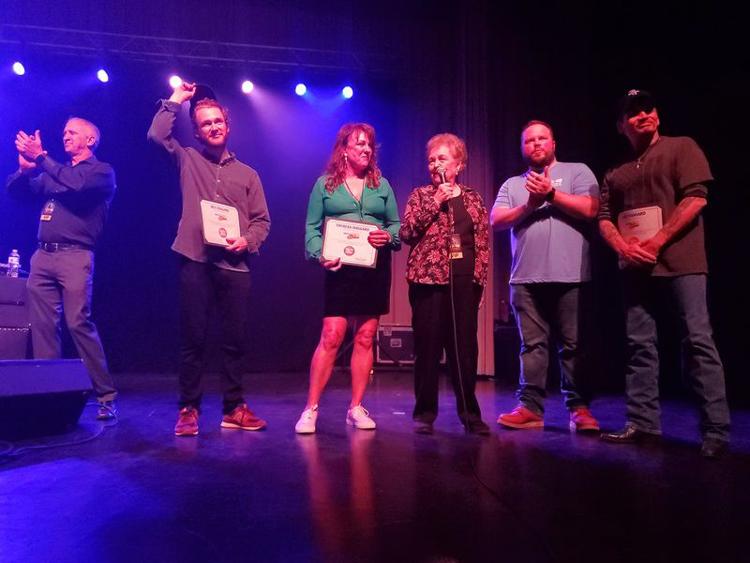 "It really surprised me how people from around the world came to see this show," O'Neal said. "The turnout is really great."
The show marked the 50th anniversary of Merle Haggard recording a live version of "Okie From Muskogee,"  in 1969 in the Muskogee Civic Center. The song has since been adopted as a central piece of the Chamber's marketing for the city. 
"It sort of put us on the map at the time," Walker said. "It was a catchy tune back then, but now it's kind of become part of being from Muskogee, really. That's how you know someone's from here — we love that song."
During a presentation by the Chamber, Mayor Janey Boydston presented Noel, Ben and Theresa Haggard with certificates declaring them "honorary Okies" as well as a key to the city.
"Can I use this to get out of jail?" Noel Haggard asked, to a chorus of laughter. 
Theresa Haggard called the celebration a "great moment," and that she was "proud of a little town where America is still America."
"I wish was Merle was here," she said. "I'm sure he's here somewhere. It's really a blessing to be here."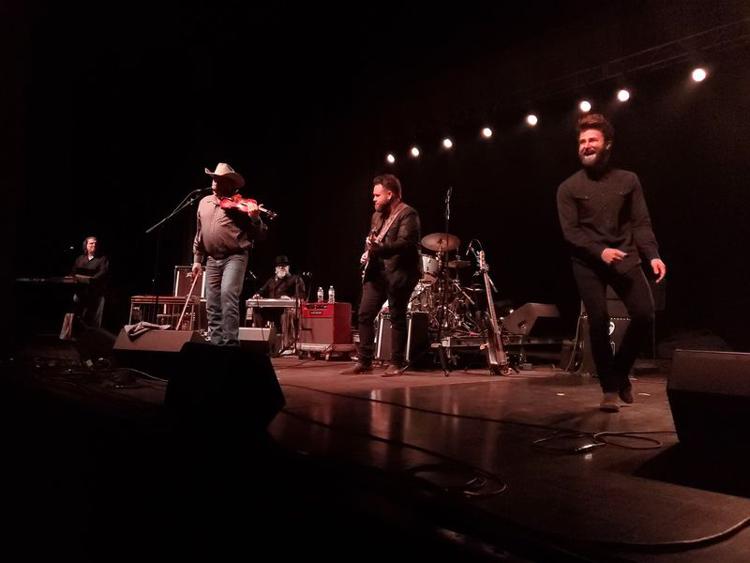 Strangers' bassist Joe Reed said it was "incredible" to be playing in the same spot where Merle Haggard recorded "Okie From Muskogee" 50 years ago. 
"It's just surreal in some ways," Reed said. "I'm happy to be playing with Norm Hamlet, who actually recorded here 50 years ago."
For Walker, it felt like coming back home, he said.
"I'm 69 and I live out in Checotah now, but I made the trip for this," Walker said. "It's just like the song says. I'm proud to be an Okie from Muskogee."
Tribute to Haggard included family