WAGONER — John Jones watches as the Brighter Futures Foundation playground starts to take shape. He can't help but smile and doesn't try to contain his enthusiasm.
The biggest step in building at the Boys and Girls Club at the Lincoln Enrichment Center, 902 Martin Luther King Blvd., is underway.
"I'm first thankful to God that so many people have responded in our community," said Jones, one of the foundations co-founders. "It's overwhelming to see it start coming in. We just know that in the future things are going to be done here. Little did I know this was going to take place and at a time that couldn't have been better.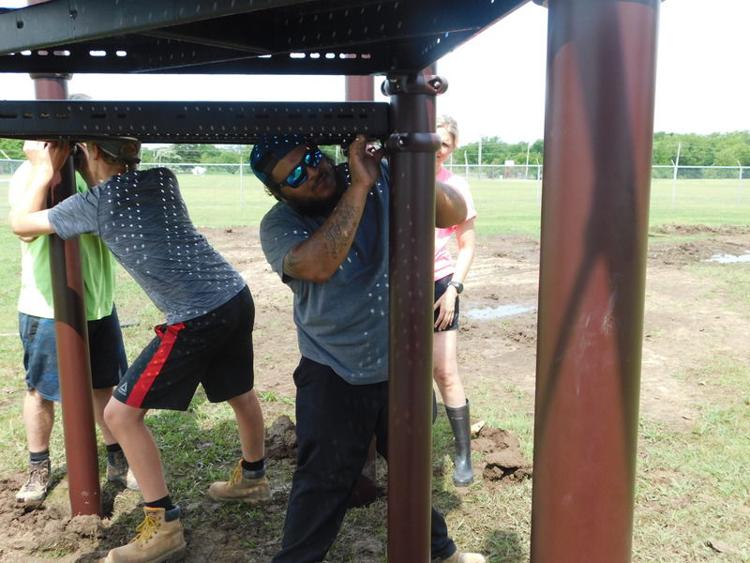 "With everything going on in the world around us, it's so exciting for our community. So many things are uncertain because people are sequestered or kept in their homes. Now, they have something they can go down to. There's a lot of uncertainty, and it's good to have some hope and something positive here."
Playground Specialties, based in Broken Arrow, began the work this past week. They dug holes for poles, placed the poles into the ground, poured concrete as the playground began to take shape. Rain slowed the progress, but that didn't dampen the spirits of the workers, especially Dave Kendall, the owner of Playground Specialities.
"To be able to partner with Brighter Futures and this community, that's something really important for us," he said. "This organization ministers a lot to children, and we're thrilled to be involved with it."
Jones said the playground will cost $70,000. The Wagoner Rotary Club donated $15,000 for the project, while Lake Region Electric Cooperative donated $10,000, and Arvest Bank gave another $4,000 to help pay for the work.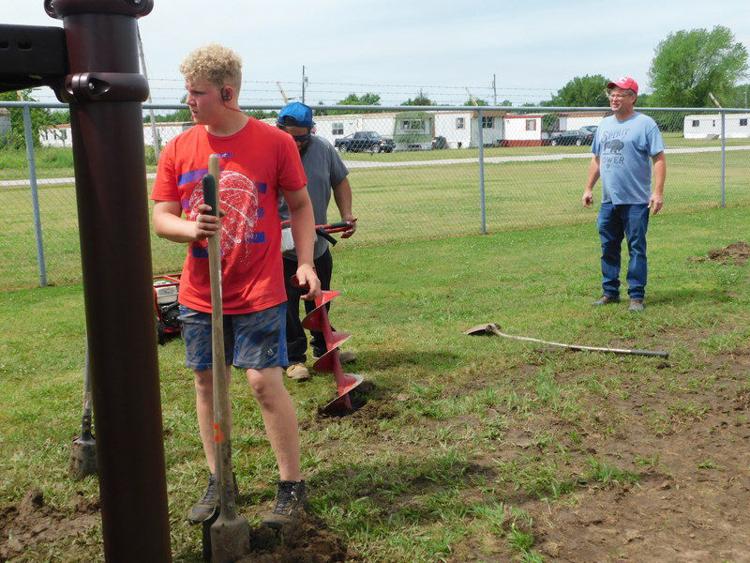 The playground is the first of a three-phase project that will include a smaller playground as well as soccer and football fields on the five-acre property.
Meanwhile, Kendall and his staff will be busy with the installation of the playground.
"There's so much you can do to keep people busy," he said. "We're splashing around in the water, but it's very precise because there are steps on how it all goes together. We want to make sure it's done right and meets all of the safety codes. We'd rather take the time and do it slow to make sure it's done correctly."
Jones, though, is eager to see the playground get finished.
"We're really going to have something here that everyone can get engaged in," he said. "So many of the large communities kind of take for granted the access to community parks. So many of the smaller communities don't have that. This is truly a place where families can come down and gather.
"I'm going to be a big kid when that playground gets finished. I can't wait to go down the slide."