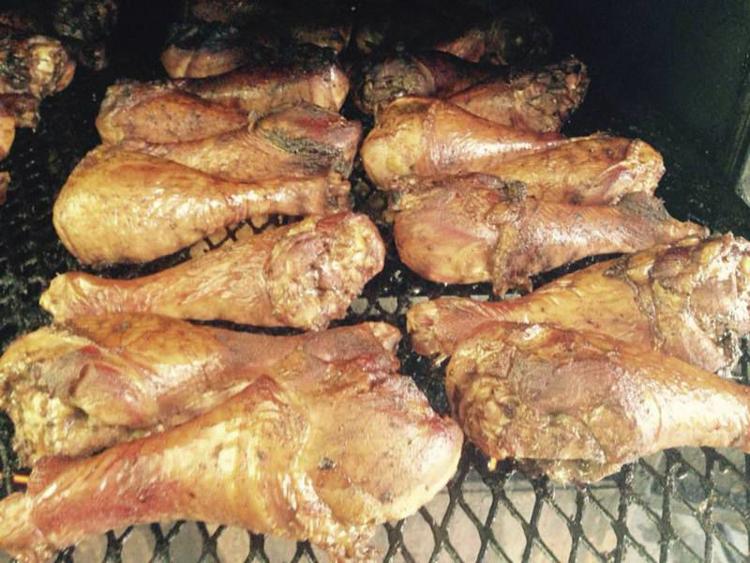 NAME: Holy Smoke BBQ Hut
LOCATION: 1222 S. 32nd St.
HOURS: 11 a.m. to 9 p.m. Tuesday through Saturday.
OWNERS: Derrell and Toni Thompson, John and Tiffany Buchanan.
CUISINE: Barbecue.
PRICE: $5 - $15.
ENTREES: Pulled pork sandwich, hot link sandwich, Holy Smoke Smokin' Potato.
Co-owner Derrell Thompson describes Holy Smoke BBQ Hut's "spiritual" atmosphere and the origin of the restaurant's name.
How would you describe the general atmosphere or ambiance of the restaurant?
"The biggest thing is a good, Christian, peaceful atmosphere. You come into a good Christian establishment where you can feel yourself. We want that feel that you can come in and feel that and relax and enjoy a good meal. And if the need arises and you need to be ministered to or you need us to pray with you, so be it. That's what you get: a family-filled, spirit-filled Christian atmosphere."
What are some of your most popular menu items?
"What seems to have been the most popular thing has been the Holy Smoke Smoking Potato. That's what everybody's been raving about. Second would be the barbecue nachos. A lot of people also want the pulled pork sandwich."
There is a lot of competition for food and dining in the Muskogee area. What do you do to distinguish the restaurant and make it a success?
"I believe it's going to stand out because we've got some other feature products that none of the other restaurants do. We're also going to be serving things like smoked turkey legs. There's going to be a few more surprise things that we're going to pop up and do differently, just stepping off the edge a little bit."
Tell us something fun or interesting about the business that most folks don't know:
"My church mother was the one who gave us the name Holy Smoke BBQ Hut. She said God put it in her spirit to pass it down to me because she felt that I would be able to take care of it and take care of it right."