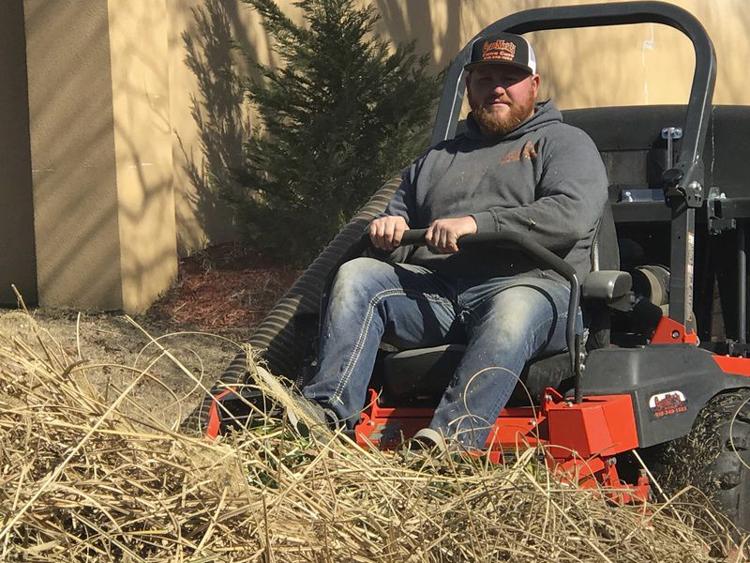 Justin Cawvey mowed his first lawn his senior year in high school, and he still tends to that yard once a week for his Aunt Patsy.
Grass Monkey Lawn & Tree service is now 4 years old, and Cawvey is working to "gain an edge into the commercial side."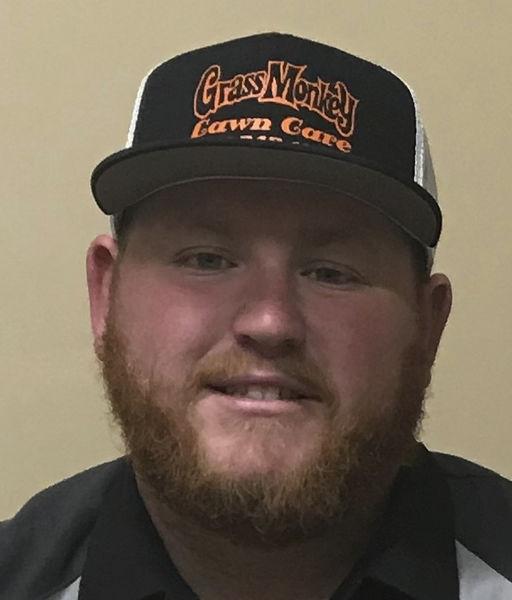 Grass Monkey is adding online features that would allow customers to get transaction notifications or alerts when crews are to show up.
"When we leave one customer, it will tell another when we will be there," he said of the online features.
Grass Monkey also is striving to put its billing system online. 
"That's the one thing we're trying to fix so our customers will have a great experience," Cawvey added.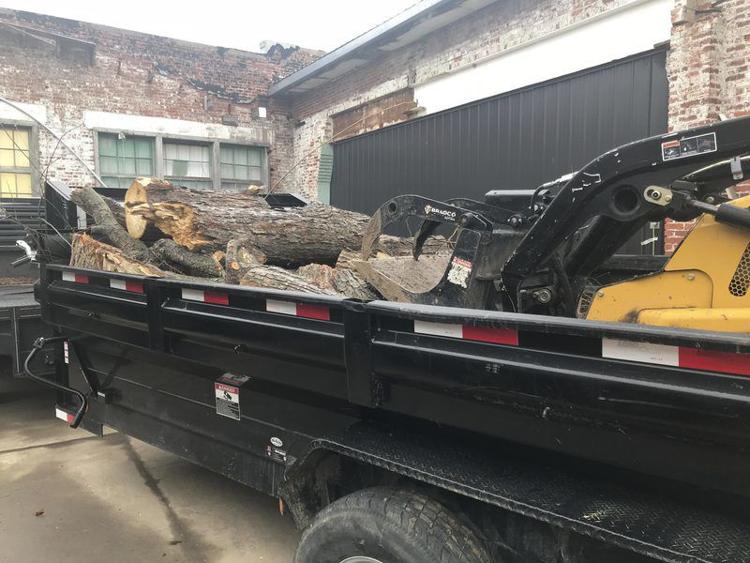 And soon, the fleet of trucks and equipment rigs will be wrapped in an updated logo enhancement. "We want folks to see our orange and black trucks and say, 'oh, that's Grass Monkey,'" he said.
Cawvey took that first-earned money from mowing and attended Connors State College to earn a math degree. His plan was to continue school and major in chemical engineering.
However, that plan changed. 
"I did it to pay the way through school, and it just took off," he said.
Cawvey's first lawn mower cost $300, and his trailer was built while he was a member of FFA.
Today, the Grass Monkey fleet includes five trucks; a debris loader that sucks grass clippings into a truck bed and a zero-turn bagger. The bagger equipment can be used to "vacuum" or pick up larger piles of clippings more easily to leave a cleaner customer yard.
Grass Monkey typically runs four-person crews and will manage three to four crews throughout the growing season.
The business will tackle just about any job on a customer's property – mowing, leaf cleanup, tree trimming and removal, irrigation, pest spraying and sod and landscape installation.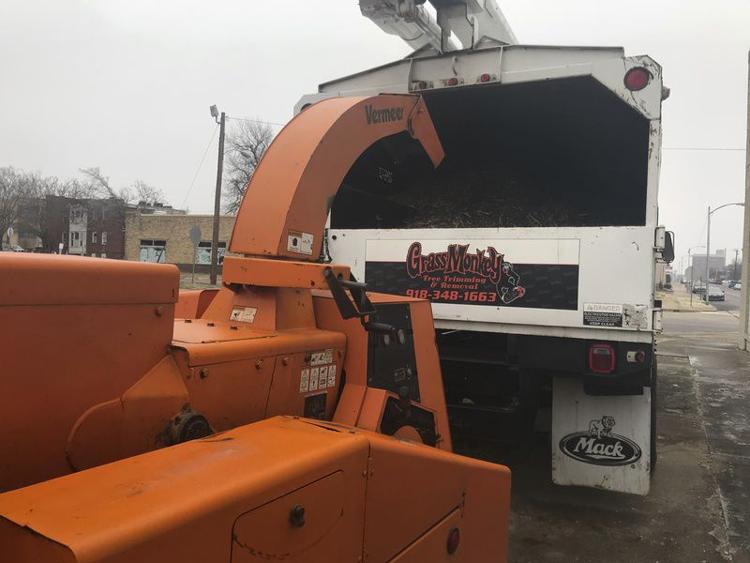 "If it's outside of your house, we do it," he said.
One particular challenging job came after a tornado recently hit the Cookson Hills area. Grass Monkey was hired to remove 20 trees from structures that had sustained wind damage.
When working a job, Cawvey stresses to crews the importance of "coming home safe."
Obviously, his employees understand what the boss is trying to achieve. One crew member, when asked, easily recited Grass Monkey goals – work hard; do it right the first time; no callbacks.
Safety is always a concern, as well. Cawvey insists that crews wear hard hats, safety glasses and ear plugs, especially when operating a chain saw.
"If you wake up some morning and can't hear," it's because of a chain saw, Cawvey said.
"My hope is we will come home with a paycheck and no injuries," he said.
"It's been a fun ride," he said. "We want to be the best, and we want to be the best price."
Andrea Chancellor has reporting and editing experience with news media in Oklahoma City, Washington, D.C., and Chicago. She also did corporate public relations work in Tulsa.