Construction could start this week on a circular driveway at the Fort Gibson School administration building.
The driveway could ease traffic between the administration building and cafeteria, where hundreds of students pass each day, said Superintendent Scott Farmer. The driveway, plus reconfiguration of the administration building entrance, was part of a bond issue voters approved in 2018.
"The circle drive will allow us to keep traffic, to a greater degree, on the front of the administration building, instead of driving through our students as they transition from hour to hour," he said. 
Farmer said he hopes the drive will be finished by the first week in August, before the start of the 2020 school year.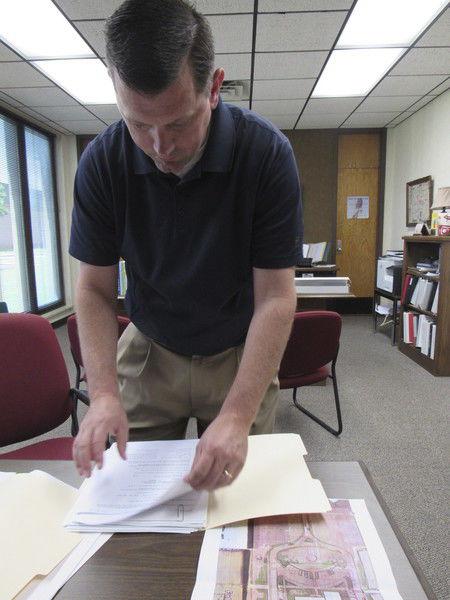 Two large trees and two light poles by the administration building will be untouched, Farmer said.
"We got it to where we are working around those, and parking between the light poles," he said. 
Site planners also will make sure buses can turn in the circle drive, Farmer said. Buses still will be able to go around the cafeteria to line up in front of the middle school.
The circle drive also could add about 20 parking spaces.
However, it will not reduce the number of parking spaces between the administration building and cafeteria, Farmer said.
"But the need for it will be minimized," he said.
"We are exploring every option of making our campus safer," he said. "Safety is always a top priority. We believe this is phase one of reducing the volume of traffic around our kids that are transitioning from class to class."
Farmer said the area eventually could become more of a courtyard during the day.
"We can use it for parking during the evenings, but we want kids to be able to walk from building to building, and to lunch without having to watch for cars or delivery trucks," he said.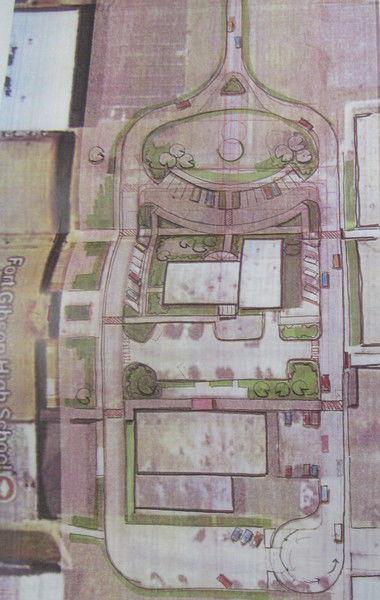 Two items from the 2018 bond issue remain — re-roofing the cafeteria and renovating a former bus maintenance garage into an athletic weight room and locker room.
"But we need to finish the bus barn before we can start that project," he said. "The last thing we need is to pave the parking lot."
After the driveway and re-roofing is finished, the district will begin work on a new administration building entrance facing the driveway. The current entrance faces the cafeteria.
Farmer said a reception area will move into what is now the school board meeting room. The board room will move to the current reception area.