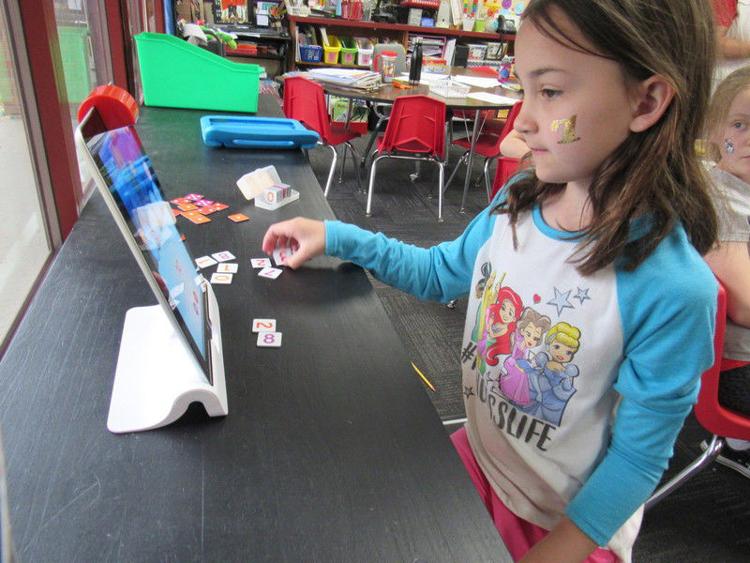 Second-grader Kinsleigh Weidel doesn't even have to touch a computer screen to get the computer to register a correct addition answer.
Instead, Kinsleigh moves numbered cards in front of a tablet computer hooked up to an OSMO learning game.
OSMO is one of several STEM-related items Early Learning Center educators bought with recent grants from the Education Foundation of Fort Gibson. STEM stands for Science, Technology, Engineering and Math.
Second-grade teacher Ally Carlson said OSMO enhances her students' learning.
"You can do math, you can do coding, you can do spelling," she said. "I can change out any of the games on it."
Her students are learning math on OSMO. A tablet computer or smartphone fits into a base. A camera set atop the tablet captures the cards' movement on the table.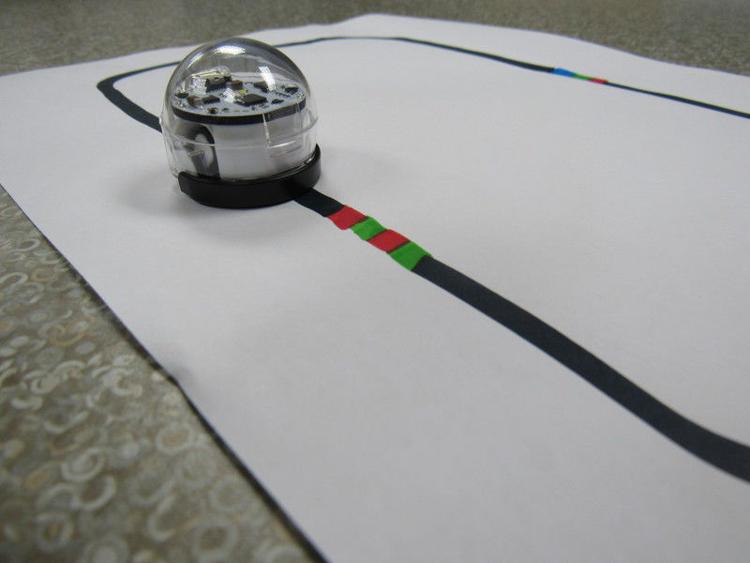 "The device recognizes the pieces," Carlson said. "This is addition, so they would have to pop the bubble, '14' (on the screen), so they would have to pull in pieces. It adds them as they slide them in. It sees them as they slide them in."
Carlson said she was awarded grants for other items besides the OSMO classroom kits.
"This year, I got seven or eight science kits that match our science standards," she said. "It has pieces they get to use and explore." 
She also bought a game that has students putting planets in order, as well as boxes full of science experiment material.
Carlson, a team leader for second-grade teachers, said other second-grade classes use the items as well. 
Early Learning Center Principal Shelly Holderby said teachers "discuss what they'd like to have at a grade level."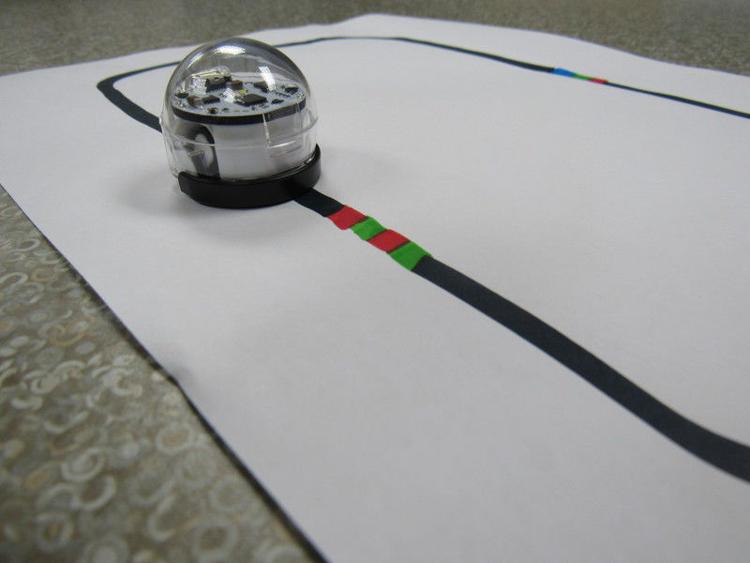 The Fort Gibson Education Foundation is really good about fulfilling grants, she said. The awards are granted around the start of each school year, giving teachers time to order and receive the items, Holderby said.
ELC and Intermediate Elementary Librarian Rene' Cherry also got tech-related items with Foundation grant money.
Cherry said the new Ozobot classroom kit gives students a good introduction to computer coding. A golf-ball sized computer "reads" colors from special markers or stickers. It might follow one color, stop on another, spin around on another.
"It's pretty endless, the possibilities you can do with it," she said. "What I think is pretty amazing is to show movement across a map, like if you are going to take the colonists from England to the Colonies, or follow the Lewis and Clark Expedition trail."
Cubelets Robot Blocks can snap together to become simple robots, she said. 
"What we envision is for the teachers to check them out like a class kit," she said. 
Cherry said she received the Ozobots and Cubelets shortly before Christmas break.
"They love it," she said, referring to student reaction. "Anything that has to do with hands or STEM, they take to it."