Former Oklahoma Attorney General Drew Edmondson was tapped this week to help lead a nationwide effort to enforce local, state and federal laws that prohibit animal cruelty.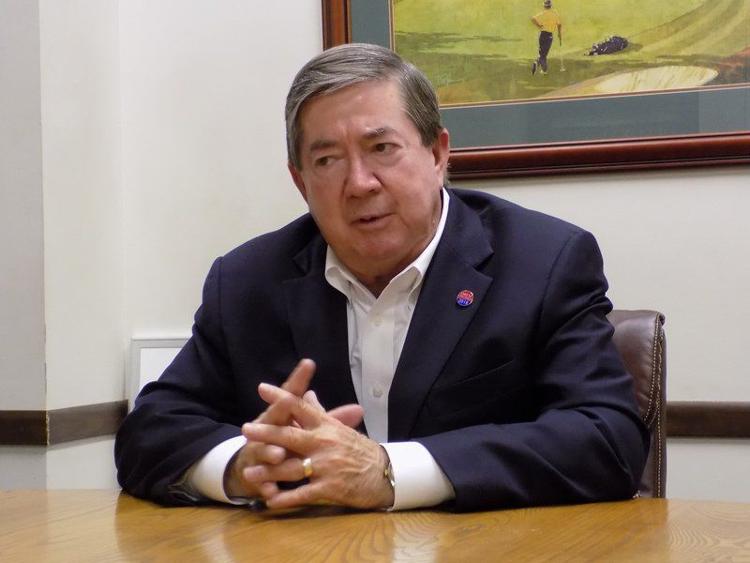 The Muskogee native will serve as co-chairman the National Law Enforcement Council, which was organized by the Animal Wellness Foundation and Animal Wellness Action. Josh Marquis, a district attorney for 25 years in Clatsop County, Oregon, will serve with Edmondson as co-chair of the newly formed NLEC. 
"One measure of a civil society is how it treats its most vulnerable members, and few are as vulnerable as the animals," Edmondson said in a media release. "We have a moral duty to show mercy toward all of God's creatures." 
Marty Irby, executive director of Animal Wellness Action, said the NLEC's formation was spurred in part by lax enforcement of existing animal welfare laws at the federal level. Following passage of the Parity in Animal Cruelty Enforcement Act, which was included in the 2018 Farm Bill, the organization learned the U.S. Department of Justice had prosecuted only two animal-fighting cases during the past six years in the continental United States. 
"We ... felt the need to raise awareness and create a task force – our NLEC announced today – to help work with law enforcement officials to ensure animal welfare laws are being enforced," Irby said. "In addition, Animal Wellness Action is also leading the charge on the enforcement of the Horse Protection Act of 1970, which USDA Secretary Sonny Perdue and the Trump Administration have failed miserably in enforcing."
Irby said the U.S. Department of Agriculture has allowed the continued use of caustic chemicals — a practice called soring — on Tennessee Walking Horses to produce an artificial high-stepping pain-based gait. The agency, he said, also "has coddled abusive horse trainers with decades long records of violating the law by allowing some of them to continue to show horses until 2022 before ever serving a day's suspension."
The National District Attorney's Association published a report in 2014 that showed links between animal cruelty and violence toward people and other criminal conduct. The FBI's homicidal triad, according to the report, includes early-age acts of animal cruelty. 
Studies cited in the report found animal fights often serve as staging grounds for a range of other illegal behavior. In homes where domestic violence occurs, animals and children often become targets of rage.
"Cruelty to animals is not some isolated, easily compartmentalized act of aggression," Marquis said in the media release. "When we stamp out animal cruelty and apprehend people who have lost empathy for the suffering of others, we make our communities safer for everyone."
The NLEC will focus its initial efforts on enforcement of federal anti-cruelty statutes, including laws against animal fighting, and offer assistance to law enforcers as needed. The NLEC also plans to advocate for increased funding for anti-cruelty enforcement at the U.S. Department of Justice and the U.S. Department of Agriculture. 
The NLEC also supports passage of Preventing Animal Cruelty and Torture Act. The legislation would create a national anti-cruelty statute to crack down on perpetrators of acts of malicious cruelty with a federal nexus.
The National Law Enforcement Council includes a number of prosecutors who, like Edmondson and Marquis, have distinguished themselves in their public advocacy and continue to advocate for safer communities for people and animals.