WORTHY of RECOGNITION.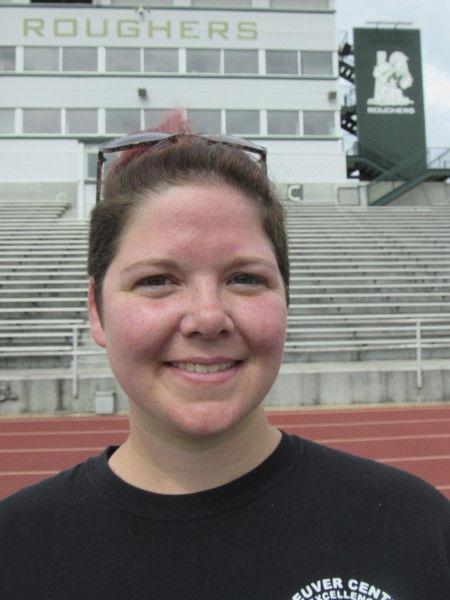 Tell us about your educational highlight honor or accomplishment. What is it and how did you do it?
Elected historian of Kappa Kappa Psi, honorary band fraternity, for three years in a row.
Why is this accomplishment important for you?
"Kappa Kappa Psi was a big part of my college life, and the fact that my brothers thought highly enough of me to not only nominate me, but vote me into that position. That was a real big highlight, and it let me play a bigger role in organization of my band program in college."
How much did you have to work to accomplish this goal or honor?
"I had to basically run for office. You had to talk yourself up, and it was constant petitioning for them to choose me. I put a lot of work into it."
What plans do you have for the future?
"I look forward to working with Muskogee in the coming years and helping this band program become a highly competitive group with kids who are active, well-rounded individuals." 
Meet Caitlin Braden
SCHOOL POSITION: Secondary woodwind instructor working with the seventh-grade, eighth-grade, and high school woodwinds (flutes, clarinets, saxophones)
CITY OF RESIDENCE: Muskogee.
ACTIVITIES AND DUTIES AT SCHOOL: "I will be working at Sadler Arts Academy, BFSA (Ben Franklin Science Academy) and Muskogee High School. My main duties will include working with the seventh-grade, eighth-grade and high school clarinets, flutes, and saxophones to help them grow as performers."
SCHOOL HONORS OR AWARDS: Earned a full scholarship at East Central University after high school.
COMMUNITY ACTIVITIES AND/OR HONORS: "Member of Kappa Kappa Psi, Gamma Theta chapter throughout college, working in the organization as the chapter historian. The purpose of the organization is to get the band involved in the community and do what we can to help them be successful."