Soothing gray walls and a window with a wreath help turn Shawn Dickmann's Intermediate Elementary School classroom into "Home Sweet Class."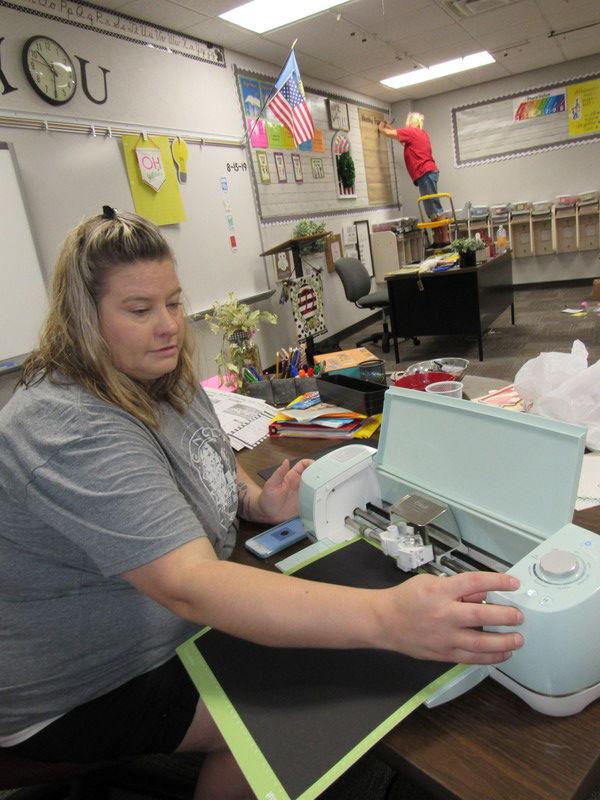 "I hope that how it comes across," the third-grade teacher said. "I hope that their home is a safe environment and their schools, I hope they feel the same way about a safe environment at school."
Dickmann spent the past few days getting her classroom ready for the first day of school on Thursday. Dickmann's daughter, Mallie Bemo, helped make bulletin board letters on a die cutting machine.
Dickmann said he said she changed her room's decor after the school got new carpet and new paint.
"I think it has a softer effect, she said about the paint job.  "So I decided to change some things."
Students will see lots of changes when they return to school Thursday.
Workers recently completed a circular drive in front of the school administration building. Superintendent Scott Farmer said the circular drive could help ease traffic between school buildings. He said crews also are working on signage.
Late May flooding, which closed streets and displaced residents, is prompting the district to rework some bus routes, Farmer said.
"We are still dealing with the aftermath of the flood, because so many homes were under water," he said. "We are just trying to figure out alternative stops. Some of the roads are still closed. We're adjusting the routes to accommodate our patrons. Some of the turn-arounds have had to be adjusted."
He said he does not have the exact number of students still affected by the floods. He said he is getting information as students enroll.
Ben Pemberton moved from middle school principal to high school principal. 
Pemberton said he seeks to keep things consistent.
"Gary Sparks has been principal here for more than 20 years," Pemberton said. "He's done an outstanding job. One of the primary focuses here is to continue that tradition of excellence. moving forward into this school year."
Pemberton said he looks forward to working with high school students again. 
"I spent seven years in the classroom," he said. "Teaching at the middle school, but coaching at the high school, football and wrestling, I really enjoyed working with those kids, those athletes. It's something that I missed."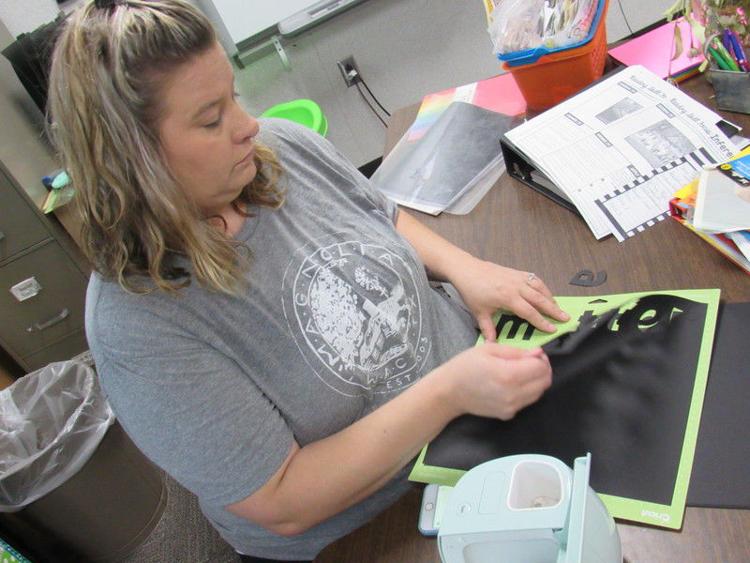 About 560 to 575 students are expected at the high school, he said.
"We have several new staff members, seven new teachers," Pemberton said.
New teachers are Curt Dixon, American history/social studies; Lisa Floyd, science; Amy Hasler, family and consumer science; Jennifer Parker, science; Jake Tolbert, history and Billie Bethel, science.
Carrie Jo Willis replaces Pemberton at the middle school. Andrea Sifers is the new IES principal, replacing Sherry Rybolt, who retired.