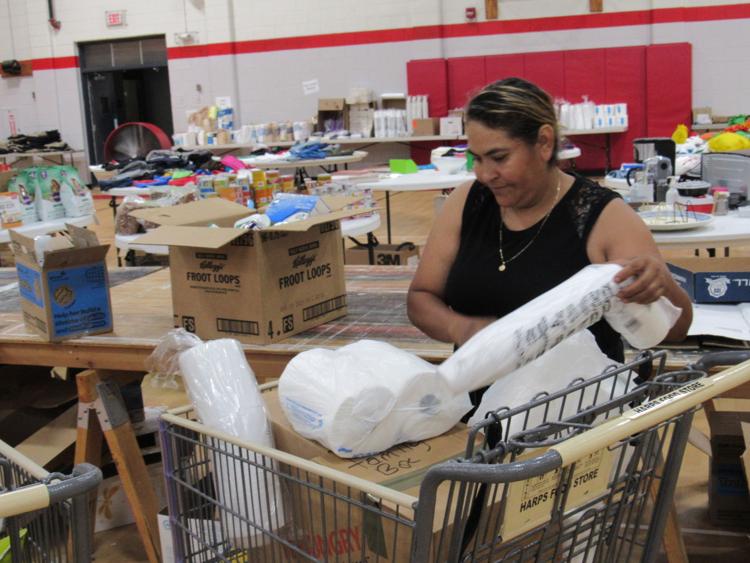 A broken arm couldn't keep 10-year-old Mackenzie Manegold from helping at Fort Gibson's Emergency Resource Center.
With her left arm in a cast, Mackenzie lifted and shoved boxes, sorted donations and moved tables inside the center Friday.
The center, located in an old school gym, has fewer tables and boxes when it did two months ago.
On Memorial Day weekend, rising waters from the Arkansas and Grand rivers flooded Fort Gibson and the surrounding countryside. The resource center opened to help displaced and affected residents.
Early on, the center looked like a busy discount store with 20 volunteers at a time helping. Donated cleaning supplies, industrial brooms and face masks lined one wall. Donated food, clothing, books, hygiene products, bedding, toys and other items covered tables.
The relief center will close for good Saturday night, after serving the community for two months.
Lou Ann Fore, center co-director, said they want to "stock up our flood families as much as possible."
Remaining donations will go to Fort Gibson schools, first responders or the food bank at Fort Gibson United Methodist Church.
She said the center also helped people who were stranded in Braggs, as well as flood victims from Muskogee.
Fore said volunteer and donor response was "just amazing, unbelievable, a godsend."
"If we had a need, we'd post it on Facebook and in 20 minutes it would show up," she said. "That's what we saw the whole time. We had people from out of state drive up and bring us stuff, hauled semis here."
She said volunteers came from churches in Tahlequah, Muskogee, Keys.
Fore said volunteer help slowed down after Braggs' isolation ended. Donations trickled down as well.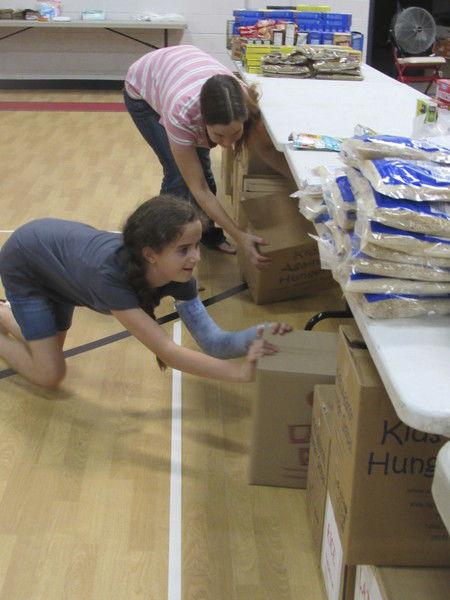 "But we had the right amount of volunteers for the right amount of donations," she said. "It's been perfect."
Volunteer Leslie Porterfield last Friday that said people are still coming for help. 
"Some people are just now getting into homes and out of hotels," she said. "Last week we had a couple families find a rental home, and they started getting settled into those."
She said the biggest need at first was cleaning supplies.
"Now that they are getting into apartments or RVs, it's just food," she said.
Roseli Castro of Muskogee filled shopping baskets with cereal, plates, cups and paper towels on Friday. She said her home in the Riverside Mobile Home Park was flooded and she had to move to another home.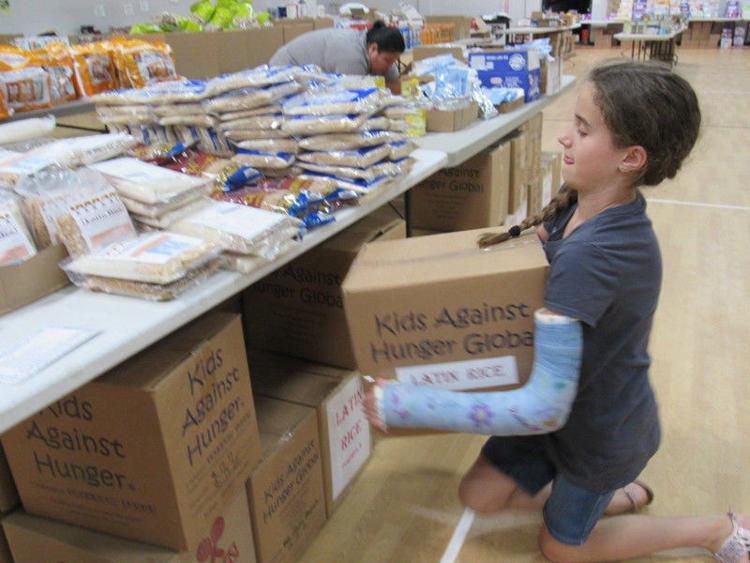 Mackenzie's mother, Abby Manegold, said the family helps at the center because the center helped them when they were stranded in Braggs. She said she has five daughters and two sons."
"We lost electricity, and we were trapped up in Braggs," she said. "The water closed in all the roads and we couldn't get out for two weeks. So they, Fort Gibson, sent it up by train for two weeks. We're just coming to pay it back."
Manegold said her sons helped a resident break down drywall and clean his house.