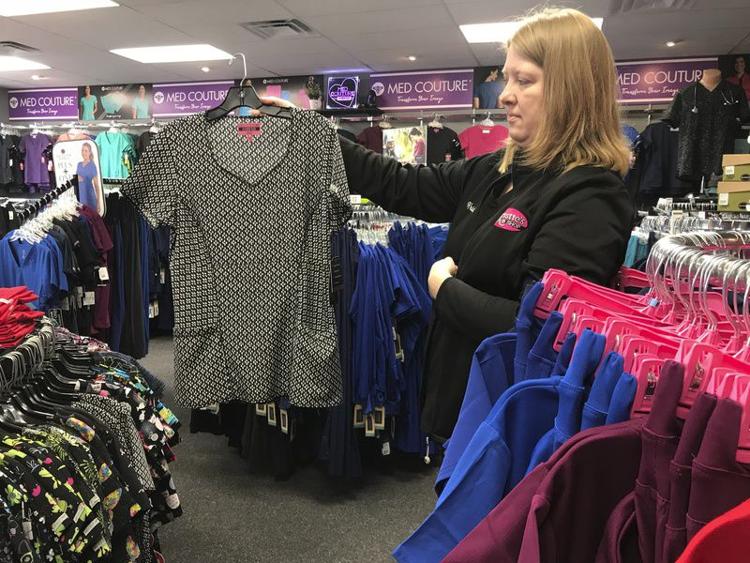 Fashions by Elle, Vera Bradley and other couture designers can be seen not only on the runway, but also at Kristie's Scrub Shop in Muskogee.
Couture is hot today in scrubs and medical fashion lines worn by doctors, dentists, nurses and others.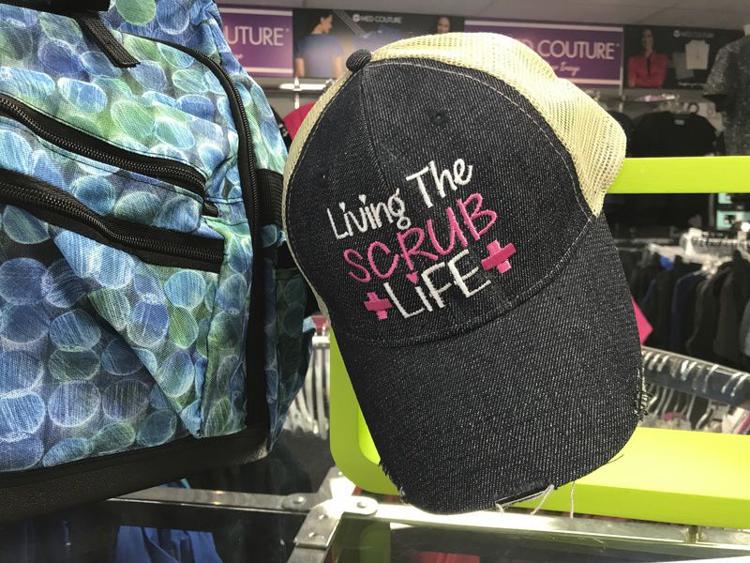 Scrubs are fashionable, functional and trendy, said Kristie Lowery, owner of the shop. In fact, she said, when the Uniform Retailers Association rolls out its new lines every year, it "seems like you are sitting at a fashion show."
Kristie's Scrub Shop opened in 2006, when Lowery and her husband determined a need in Muskogee for a local scrubs shop.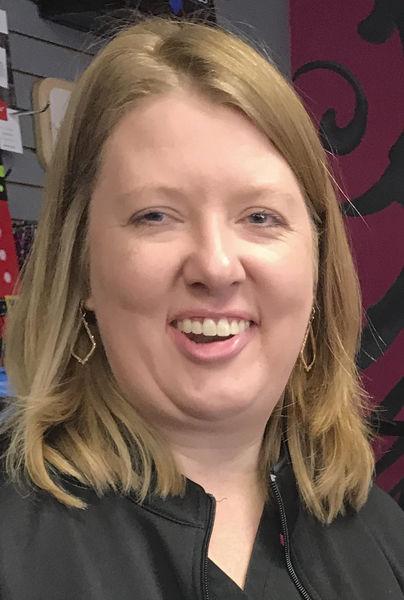 They started Kristie's, knowing that the Muskogee health and medical community was growing and there were few places in the area to purchase scrubs. The shop has expanded once and has already outgrown that space.
"Through a lot of blood, sweat and tears, we've grown," she said.
Today's shopper has far more to choose from than the traditional Navy blue, grey or tan scrub, although those colors are available at Kristie's.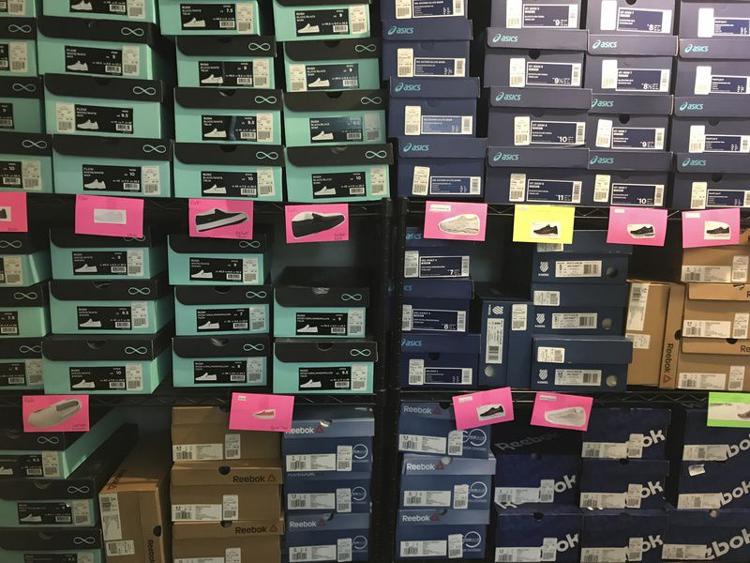 Scrubs now carry designer labels; they are offered in animal print patterns, stripes and solids; they are form-fitting and have side zippers and V-necks. And, the color choices are just about anything you can imagine.
The fabric used in creating scrubs can be wrinkle-resistant and moisture-wicking. Some looks are so versatile they can be worn at work and upscaled with a jacket or accessory for a dinner out or a family event, she says.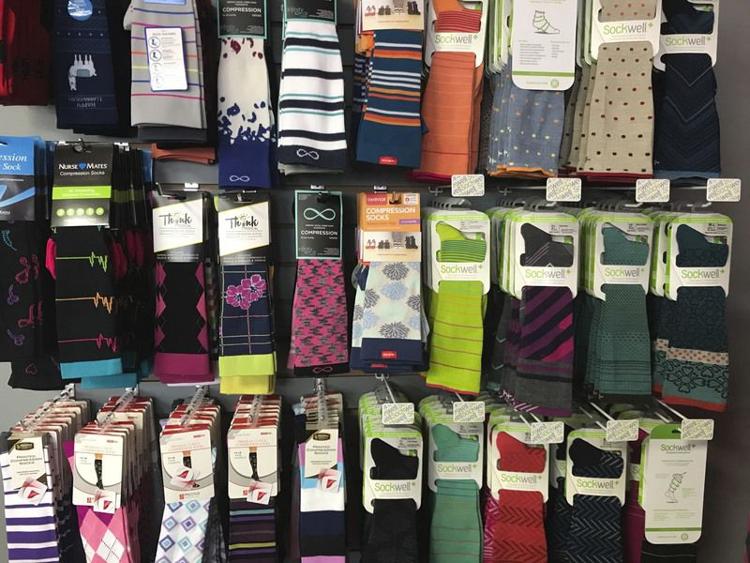 How did the old-fashioned, white-starched medical uniform of the past evolve into scrubs? Some say it was the spread of Spanish influenza across the nation 100 years ago that prompted the change. Long white nursing dresses made it difficult to administer to patients and the standard attire began to adapt.
Eventually, nurses and doctors chose to wear scrubs because they were easy to care for and could be changed quickly when soiled.
Lowery said that comfort is a top priority today for scrub customers. "You need to be comfortable on your feet when you are working long days," she said, adding in addition to nurses and other medical professionals, shoppers include day care professionals, cafeteria workers, hair stylists and home health care providers.
With all fashion one must also consider the shoes. 
"We're not your SAS grandma's shoe store," she said. 
The shop carries a broad line of "definitely high fashion shoes that provide support if you work a 12-hour shift or more," she added.
To accessorize scrubs, the shop also offers stylish stethoscopes, color and pattern compression socks and other scrub "statement pieces."