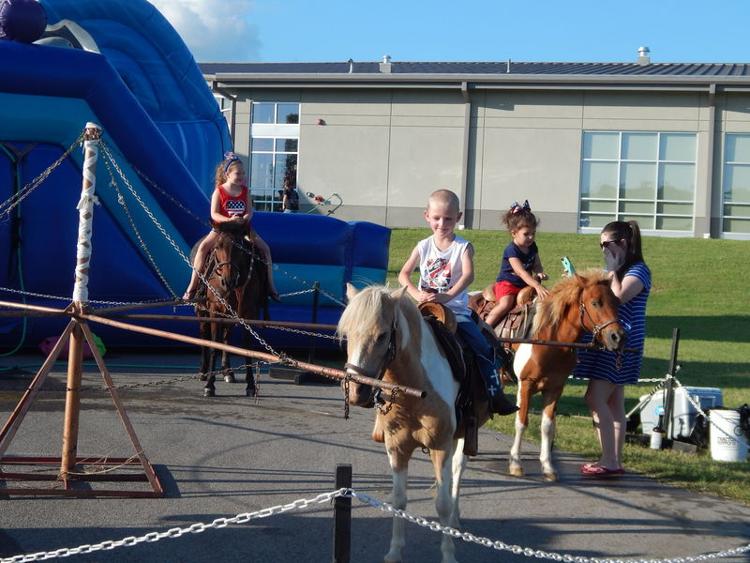 Muskogee First Assembly of God celebrates American Independence with fireworks and life-sized inflatable characters Thursday.
The 18th annual Freedom Celebration will be at 6 p.m. Independence Day at the church, 3100 S. Gulick St.
Muskogee First Assembly Lead Pastor Steve Rose called the program "just an amazing night for Muskogee."
"We believe very much that this community has been rocked hard by tragedy and needs a good night to celebrate and pray for this country," Rose said.
He said the celebration is one of Muskogee's largest celebrations and will have the largest fireworks display on this side of the state. He said the church uses the same professional fireworks crew as the Tulsa Drillers.
"That $10,000 that we spend brings people in," he said. "And the fireworks have gotten bigger and bigger each year."
This year's celebration features cool indoor entertainment with Inflatable Stories with Dr. Dan. Dan Bellamy tours the United States, using large balloon sculptures to tell Christian stories.
The celebration also includes outdoor fun.
"We have inflatables all over the property, we have pony rides, we just have everything you can imagine," Rose said. " The sponsorship has gone extremely well in this community, with people jumping on board. It is truly a Muskogee event. It is one of the rare family events for Muskogee."
He said Muskogee First Assembly began the celebration 18 years ago, less than a year after the terrorist attacks in Sept. 11, 2001.