FORT GIBSON — High school senior Simone Daniels kept busy her first few hours of her first day back to school Friday.
"It's been crazy," she said.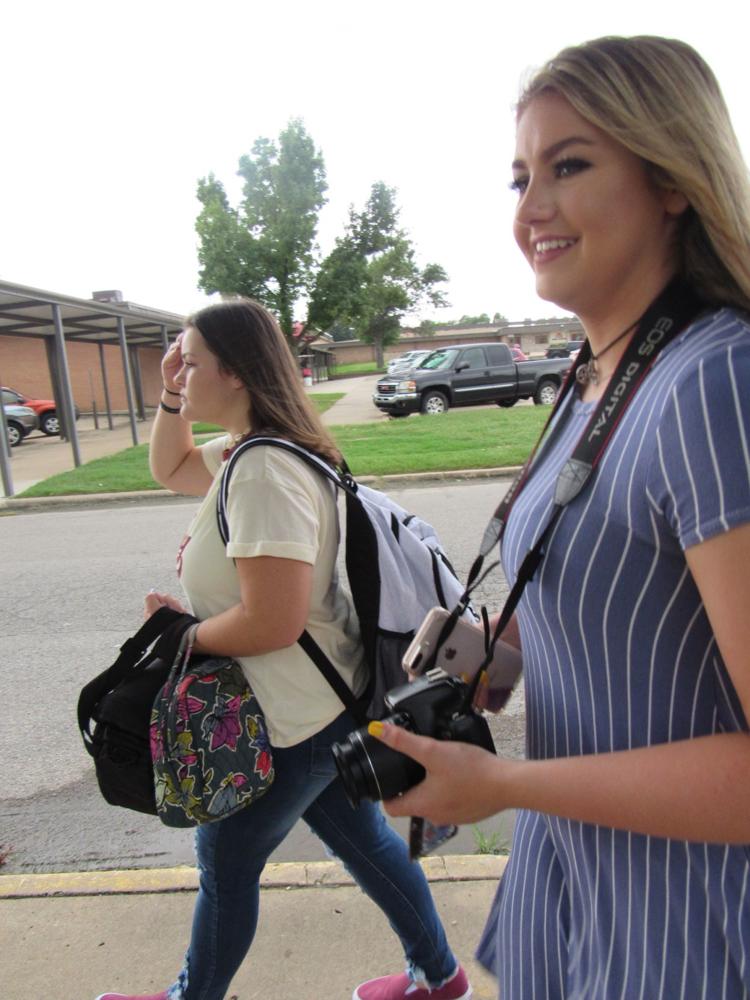 As Fort Gibson High Student Council president, Daniels spoke to the student body in a first-hour opening assembly. Friday marked the first day of classes for Fort Gibson schools.
"I basically welcomed the students back and went over the dress code," Daniels said. "Then, the student council put on a video on what to do and what are the rules."
After the assembly, during her free period, Daniels grabbed a camera and shot pictures of students walking across the Fort Gibson campus. She said she is "director of events" for the FGHS yearbook staff. She and sophomore Baylee Hare, also on the yearbook staff, then went to Fort Gibson Middle School for an article on lockers.
Daniels said her first day of school "has been really busy, but really fun."
"We're seniors now, so everyone is so much more excited," she said. "It seems like everyone's so much more mature now. It's just crazy to see how much people have changed across the years."
Hare said that, as a sophomore, her first day of school was still "kind of crazy."
"There's just a whole bunch of stuff to do for yearbook, and I control the videos," he said.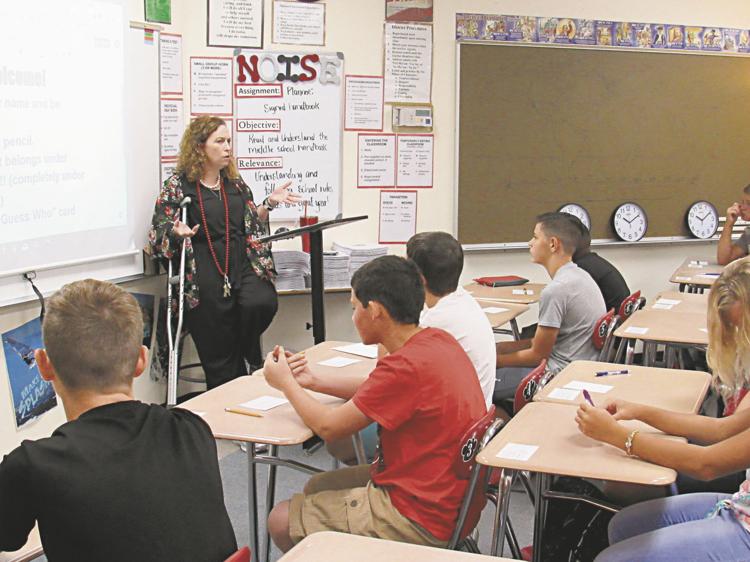 Fort Gibson Middle School Principal Ben Pemberton said Friday morning that the day had gone very well so far.
"It's just about getting kids acclimated to the middle school routine, especially our sixth-grade students," he said. "Helping them find their classes and their lockers, helping them get back in school again after a long summer break."
Pemberton moved up to principal this year after serving as assistant FGMS principal.
He said the middle school also has seven new teachers.
New teachers also were welcomed at other schools.
Fort Gibson High Principal Gary Sparks said there are six new teachers at the high school.
Jo Clark of Basket Case Flowers from the Pharm delivered a bouquet at Fort Gibson High for a new math teacher, Felicia Cooper.
Clark said the beginning of school kept her busy over the past couple of days. She said she delivered at least 20 arrangements Thursday for new teachers in Muskogee.