Candy-maker Melissa Wedman recently expanded her circle of friends.
Wedman said she had spent four years making caramels for family and friends, but decided to open a business in 2016.
In January, Wedman moved her enterprise, Mollycoddled Hash Slinger, to Wise Owl Coffee Company, 118 S.E. Railroad St.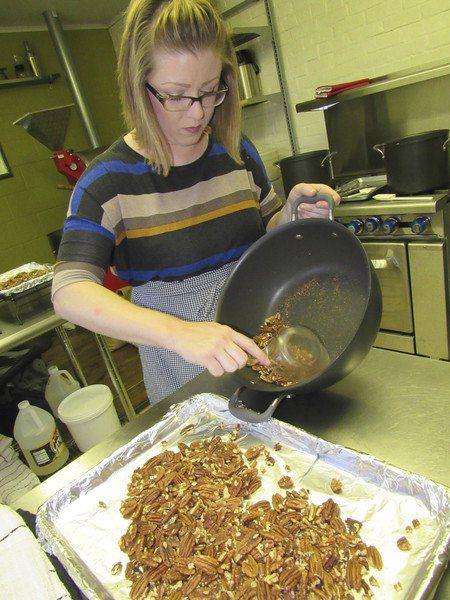 "Mollycoddled means pampered or spoiled. Hash Slinger is slang for cook," she explained.
Wedman, a Yukon native, said she began making caramel to honor her late father.
"He was a caramel nut," she said. "We'd give treats to friends and family over the years."
In fall 2016, Wedman took her chance on opening the business. She got help from the Tulsa food business "incubator," Kitchen 66.
"They run through prospective businesses that have a basic product idea and they help start from the ground up," Wedman said. "They have 10,000 square feet of shared kitchen space that we could rent by the hour."
Kitchen 66 Director Adele Beasley said the program targets prospective food entrepreneurs. The program helps start-up businesses learn marketing, pricing, distribution, legal and tax issues, even recipes. According to the Kitchen 66 Website, tuition for the four-month program is $350.
Wedman said she started with the program last September and finished in December.
"For the first several months, we manufactured our candy out of that facility," Wedman said. "Living here in Fort Gibson, we wanted to manufacture back here."
She said business has gone well the past two months. 
"Because we were making it for years from home, we had a pretty strong local following," she said.
They introduced their caramels to a broader area audience at the Home Sweet Home Chocolate Festival last month. 
"We'd like to become maybe one more local hotspot," she said.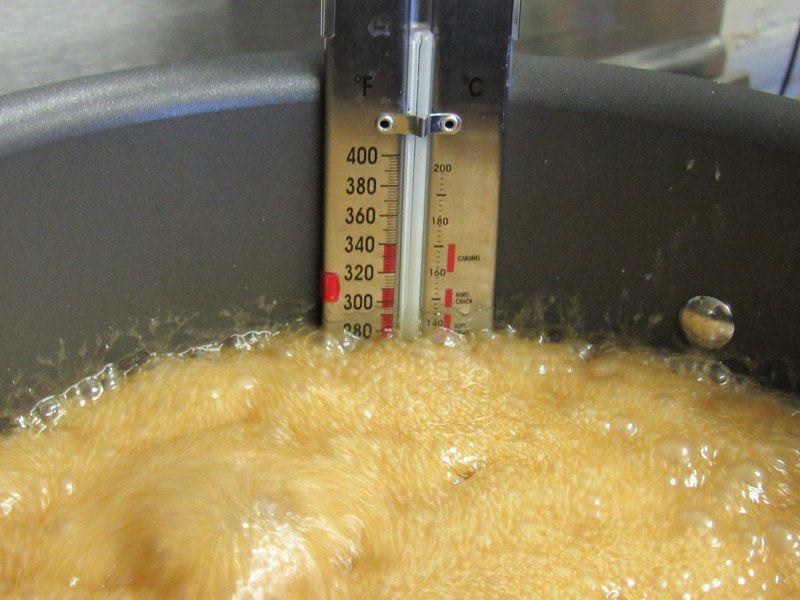 Wedman said candy-making is a slow process.
"People can purchase large pieces of equipment to pump out candy pretty quickly, but we like to retain the artisan quality, she said.
She said she puts lots of butter and caramel in toffee. She stirs and sets the mixture to a boil, simmering for about 45 minutes. She sets a candy thermometer inside the kettle.
"Candy-making is a science," she said. "One degree over or one degree under and you're in trouble. It's either too hard or not hard enough."
Another first step is to roast the pecans to give them a fuller flavor.
"Toffee is traditionally made with almonds, but being in Oklahoma, we use Oklahoma ingredients," she said.
That not only means Oklahoma pecans, but also Muskogee's Griffin's corn syrup, Oklahoma honey and Oklahoma bourbon and whiskey.
"There are actually two distilleries here in Oklahoma that distill whiskey and bourbon now. They're in the Oklahoma City area," she said. "For our espresso salted caramel, we use coffee made here on site."