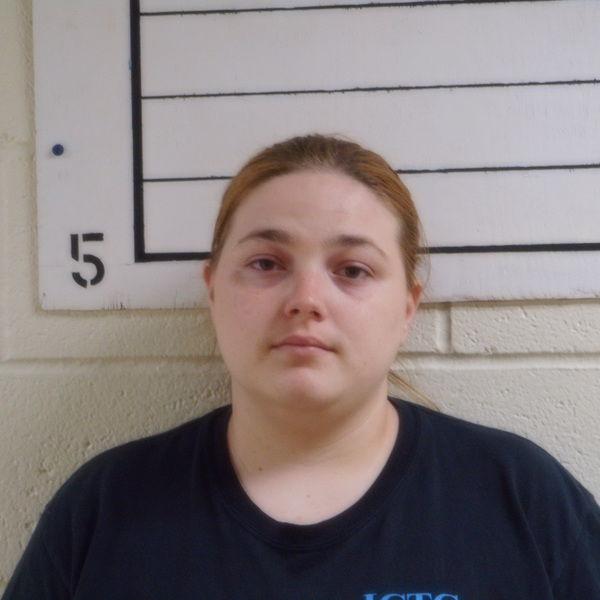 Charges have been filed in Muskogee County District Court in the case of a woman arrested in connection with abuse at a Muskogee day care facility.
Rebecca Ann Isham, 22, of Coweta, was charged Wednesday with two counts of child abuse following a Monday incident in which she abused two children while caring for them at Oak Tree Academy day care, according to court documents. 
Police were alerted to the abuse Monday afternoon after they responded to a call at the day care and viewed a video depicting the incident, prompting them to arrest Isham, said Muskogee Police Department Interim Public Information Officer Jeramie Garcia.
An affidavit filed with the case lists a second defendant, Christy Gail Taylor, and states that Taylor was involved in the abuse.
Details regarding the case remain sparse. The two abused children share an address with reporting witness Hannah Long, who is the mother of at least one of the children. 
Muskogee County District Attorney Orvil Loge would not reveal what is on the video and declined to comment as to the exact nature of the abuse or the nature of Taylor's involvement, citing the ongoing investigation.
"It's going to take some additional time to complete and decide whether or not further charges will be filed against Ms. Isham or somebody else associated with the day care," Loge said Tuesday. "I don't want to comment on the specifics of the video until the investigation is complete."
Long's attorney Rusty Smith, who also declined to disclose specifics of the abuse depicted in the video, said the trauma remained fresh for the mother.
"I know everyone wants to know, and I get the public safety aspect of it, parents have kids in day cares everywhere, so there's a public interest in it," Smith said. "My client is aware of what her responsibility is not only to her kids but also to other parents, and that's a pretty heavy thing and that's something that's fresh and raw. That's a lot for a 21-year-old single mom."
Isham was released from the Muskogee County/City Detention Facility on $25,000 bond on Tuesday. Her next court appearance is Aug. 28. Taylor has not been arrested or charged with a crime.