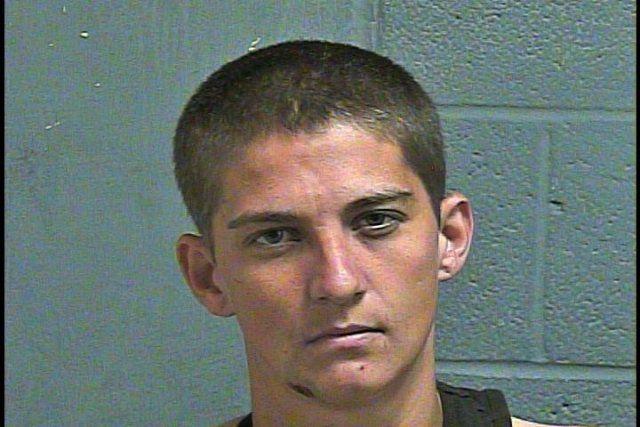 A former Warner woman has been arrested on complaint of first-degree murder in Oklahoma City, according to a release from the Oklahoma City Police Department.
Kimberlee Milligan, 33, of Oklahoma City, was arrested Friday after she allegedly shot a man while robbing him early Wednesday morning, the release states.
Jack Venepraseuth, 34, had pulled over for a short time when Milligan approached his car and produced a gun, the release states. While Milligan was robbing Venepraseuth, she shot him and fled the area, according to the release. 
The shooting occurred at the corner of Northwest 48th Street and Blackwelder Avenue, at approximately 1:40 a.m.
Officers later arrested Milligan near the corner of Northeast 50th Street and Martin Luther King Avenue after receiving a tip that she was in the area, according to a separate OCPD release.
"...officers responded to the area of NE 50th/MLK in reference to a lead in locating a homicide suspect. Officers learned the suspect may have been in the area and started going door-to-door checking local businesses," states the release. "33-year old Kimberlee Milligan was located in the bathroom of a nearby business and taken into custody."
Milligan has a history of drug-related offenses, according to court records obtained through odcr.com, including a 2016 conviction of possession of a controlled dangerous substance with intent to distribute, possession of a firearm during commission of a felony, and unlawful possession of a controlled dangerous substance without a prescription. Milligan was released from the Oklahoma Department of Corrections' custody on Jan. 19.
No formal charges have been filed against Milligan, who remains in custody the Oklahoma County Jail on the murder complaint and unauthorized use of a vehicle.