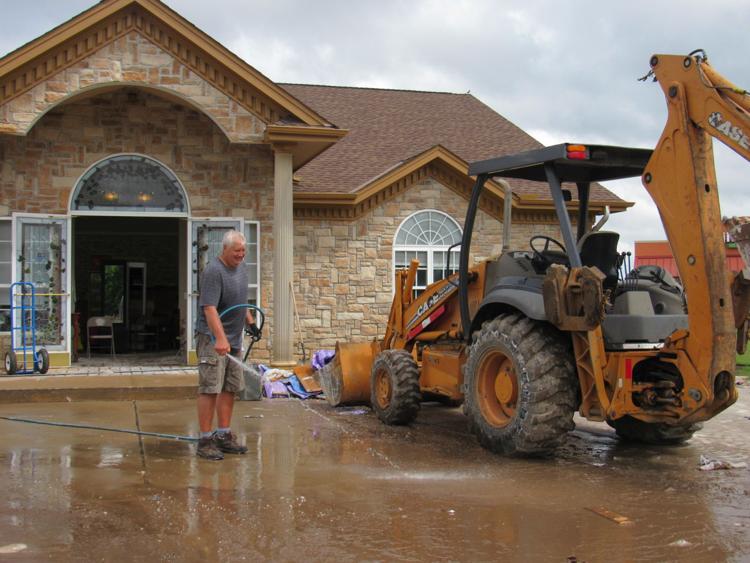 Fajita Rita owners and employees say they see a new beginning as they clean their flood-damaged restaurant.
Jackie Corral, daughter of owners Marie and Rene Coral, said people have worked to remove shingles, sheetrock and insulation throughout the building. Now they're putting things back into place and adding new things.
"I guess that's one of the good things," Jackie Corral said "Once we tore down, we knew what to fix. It was a chance for us to restart, figure out what we needed to change, work on that."
Businesses throughout Fort Gibson are working to recover from floods that covered parts of town from late May through early June. Fort Gibson Chamber of Commerce Executive Director Jessica Fowler said at least a dozen businesses were affected by the flood.
Meanwhile, Fort Gibson's Board of Trustees are seeking help to prevent future flooding.
Jackie Corral said on Friday that they are working toward reopening Fajita Rita's on Tuesday.
"Now, we're just worried about cleaning, putting it all together," she said, adding that they got all new trim and new paint for the restaurant.
"We're adding new things here and there," she said. "We're changing around our buffet line and our waitress station to make it easier and more functional for us and our customers."
Customers and friends also are helping with the work.
"Friends here and there, left and right have offered their help," she said.
Corral said the restaurant did not have flood insurance. She said they contacted the Federal Emergency Management Agency, but not yet the Small Business Administration.
She said owners would rather pay with money they have than take out a loan.
Rene Corral said the restaurant sustained $40,000 in damage.
Last week, at their first meeting since the flood, town trustees discussed having a dike built to prevent future flooding.
Trustee Bob Boatman, who proposed the idea, said he wants the city attorney to draft a letter to federal or state representatives about building a dike. He said he would want a dike built along the Grand River from the town water plant and Fort Gibson Historic Site to the OG&E electric plant.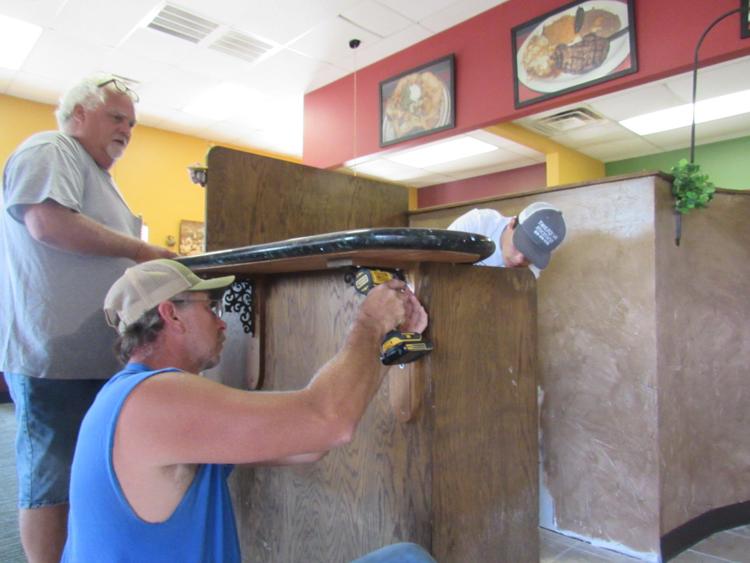 "If we'd have done this in 1986, we might not be talking about this today," Boatman said. "If we don't get on the bandwagon and start pressuring the government to do this, the next thing we would do is try to get a petition started to protect Fort Gibson. If you don't support us, we won't support you."
Mayor Michael Sharpe said a dike "is a fantastic idea, but that may be a long-term project."
Sharpe said an alternate dike could be built around the water plant, which is next to the Grand River. He said "hundreds and hundreds of sandbags" helped protect the water plant from the flood waters.