FORT GIBSON — Black graduation robes showed more color Friday as Red and White Scholars joined Fort Gibson High School's Class of 2017.
Out of 157 students graduating Friday, 23 were White Scholars, with weighted grade point averages between 3.5 and 4 points and ACT scores above 21. The class had 22 Red Scholars, with at least a 4 grade point average and ACT score of 25 or above.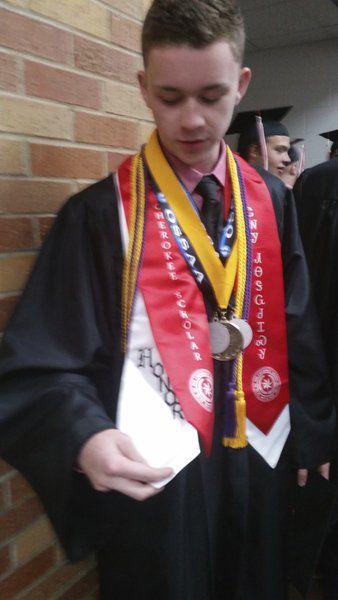 This was the first year the high school presented seniors with this distinction.
FGHS Principal Gary Sparks said the class also boasted 20 Oklahoma Academic Scholars. The state honors students with at least a 27 ACT composite score and a 3.7 grade point average.
Sparks said two students, Delton Tschida and Madalyn Cook, each have an ACT composite score of 32, plus a grade point average above 4 points.
They are Fort Gibson's Graduates of Distinction.
Tschida had a simple plan for his distinction.
"Just by studying and trying my best in class every day," Tschida said. "I'm just realizing that I'm finally graduating, that the moment is finally here."
Cook said rising to the top of the class took hard work. She said she worked the hardest during her senior year.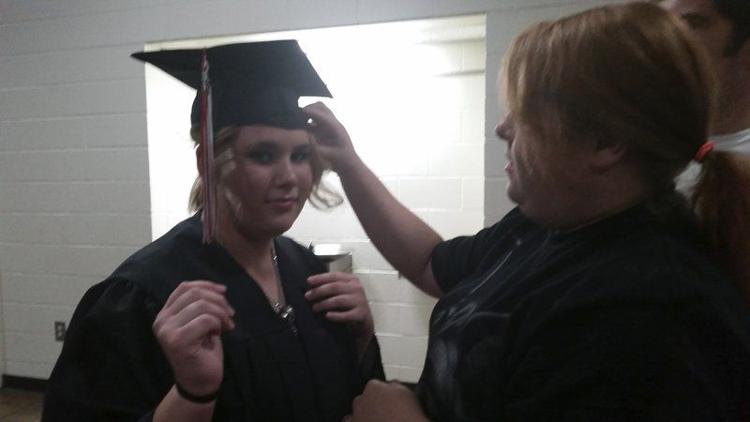 "Filling out scholarship applications and interviews on top of regular schoolwork was pretty rigorous," Cook said. "I had a lot of support from family and friends encouraging me to do my best."
Class president Jace Shepherd said he appreciated his community's support.
"I'm thankful to be from a town that shaped who I am as a person," he said. "The support from the community has just been unreal."
Shepherd had a colorful collection of stoles, cords and medals around his neck,
A white stole showed he was a White Scholar. A red stole showed he was a Cherokee Scholar. He also wore a purple cord for student council and gold cord for National Honor Society. He had two medals for basketball and one as class president.
Assistant High School Principal Chuck London said the class garnered more than $3.6 million in scholarships.
Reach Cathy Spaulding at (918) 684-2928 or cspaulding@muskogeephoenix.com.