FORT GIBSON — All school homecoming queen Tiffany Wilson had twice as many reasons to smile at Friday's coronation ceremony.
She said she wore two crowns.
One crown was a small tiara Wilson wore as the Special Olympics queen. Queens representing 37 high school organizations, sports teams and programs attended the coronation ceremony, held before Friday's football game.
Wilson's second crown was much larger. It towered over her first one after her father, George Wilson put it on her head.
She smiled bashfully as her father presented her with a rose bouquet. They stood together as friends shot photographs. After posing, she accepted hugs and congratulations from friends and teachers.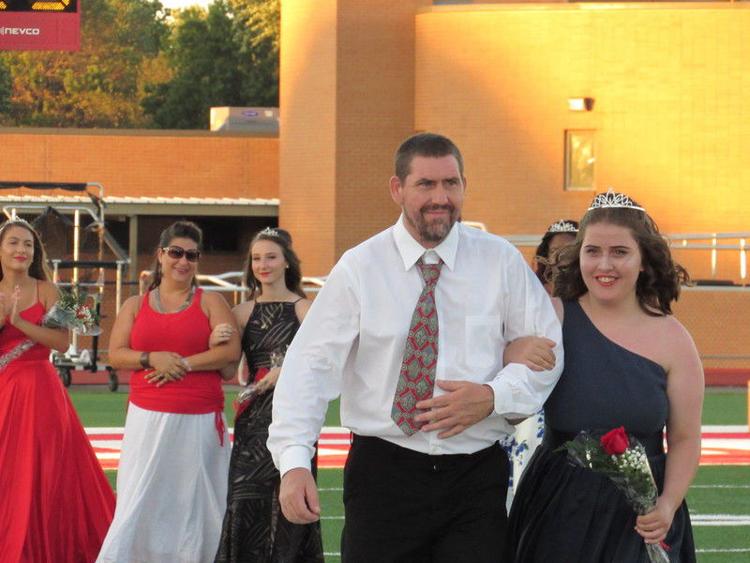 Tiffany Wilson said she felt really excited and surprised to be crowned homecoming queen.
Her father said he also was surprised.
"All I knew tonight was that she was nominated for Special Olympics queen," he said.
He and his daughter credited the young woman's teachers for getting her ready for the coronation.
"I work daytime," he said. "And her teachers did it all for her and took care of it for me."
Tiffany Wilson said her teachers helped her select gown.  She wore a navy blue gown with one bare shoulder.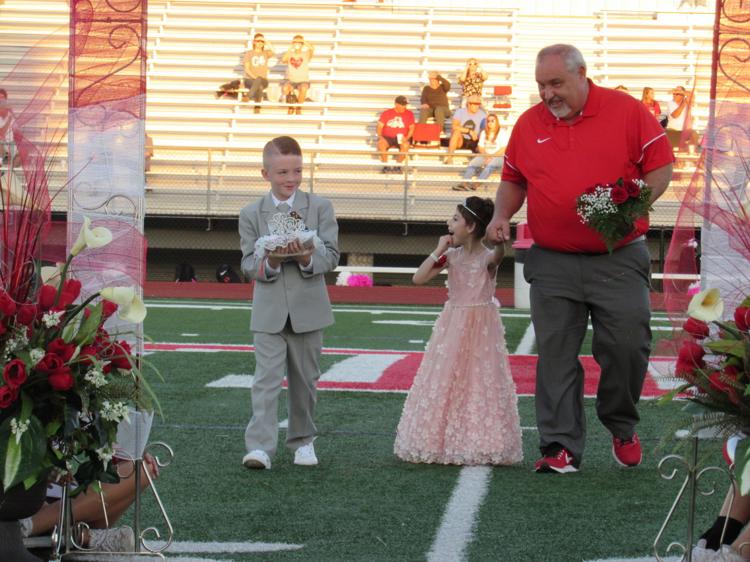 The FGHS senior said she has gone to Fort Gibson all her life. She keeps a busy schedule. Wilson is taking culinary classes at Indian Capital Technology Center.
She said she wants to be a chef.
"I help my family cook," she said.
Earlier Friday, Tiffany Wilson rode with escort Kane DeShazo in the Fort Gibson homecoming parade. The Fort Gibson Tigers played the Muldrow Bulldogs.