Performing at the famed Sydney Opera House was a distant dream for Caleb Wilkie — until recently.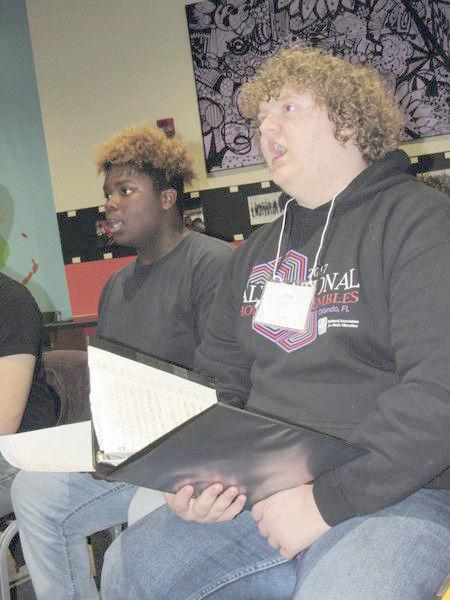 The Fort Gibson High School senior has qualified to perform with the 2019 High School Honors Performance Series, July 31 to Aug. 5 in Sydney, Australia. 
"It's been, until about a week or so ago, kind of a weird thing in the distance that is going to happen at some point," Wilkie said "Now that it's about to happen, I'm really excited. It's a huge honor, and I can't tell you how it feels until I actually do it."
However, Wilkie's voice can only take him so far. He said he must raise several thousand dollars for transportation and lodging. He said his mother is coming with him.
A "Send Caleb to Sydney" golf tournament will be held at 1 p.m. Saturday at Sequoyah State Park Golf Course.
Wilkie said this is his first venture out of the United States.
According to the High School Honors Performance Series website, finalists from around the world spend the week working with master conductors. The Honors Choir, Honors Band and Honors Orchestra performs at the Sydney Opera House.
Wilkie said he most eagerly anticipates how singing with a 300-voice choir in the opera house will sound.
"I submitted my audition notice in September of last year and received notice in October that I would participate in the international," he said, adding that his audition tape included Italian aria and an arrangement of "Danny Boy."
FGHS Choir Director Andrea Denison said she has taught Wilkie since he was in middle school.
"Caleb is an excellent vocalist," Denison said. "He has done NAfME (National Association for Music Education) National Choir for two years and made All-State four years, and this is his first experience with the Sydney International Honor Choir."
Denison said Wilkie had to audition against students from around the world to be selected. 
"I believe that with this experience he will gain more knowledge vocally as well as glean from musicians all over the world," she said. "I look forward to hearing what he has learned from what other choral programs do in other countries. He has a once in a lifetime opportunity to learn and collaborate with others from all over the globe. I am extremely proud of him and his accomplishments."
Wilkie said most of his vocal training came through the school's vocal program, as well as private lessons with Denison.
"I learned tons over the years by going to things like All-State, District, and working with conductors who can do all kinds of things," Wilkie said.
He said he participated in the National Association for Music Education Honor Choir at a Disney World resort two years ago. He said he was then recommended to move on to the High School Performance Honors Series.