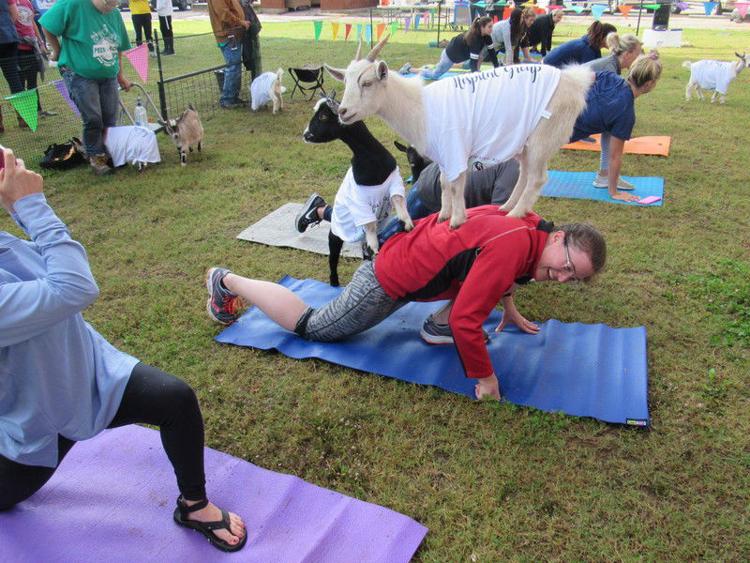 EVENT HIGHLIGHTS
1. Ten baby goats hop, prance, nuzzle and climb around participants in 30-minute yoga sessions. Some yoga sessions remain open to participants, but people enjoy watching.
2. More than 25 churches and businesses will have carnival booths and games. Genesis Church will have a Doughnut Rainbow game. There also will be a photo booth and photo mural.
3. Sadler Arts Academy will help with a community art project, recreating the Fostering Hope tree and ring logo. Children are encouraged to write their hopes and prayers for foster families on the ring.
WHY ATTEND?
Anne Czaruk, executive director of Fostering Hope, said Goat Fest raises support and awareness for Fostering Hope.
The organization helps foster children in Muskogee and surrounding counties.
"We meet the immediate needs of foster children when they are removed from the home," Czaruk said. "Usually, a child takes whatever they can with them in a trash bag. We know Muskogee wants to help."
Fostering Hope supplies seven days of clothing, shoes, toiletries, books, Bibles and other needs.
ONLINE: Fostering Hope Facebook page or website, fosteringhopemuskogee.org.