A love of music is the bond that has kept the Muskogee Alumni Community Band together for years.
Playing public concerts and fundraisers is the most visible public symbol of the band, said Jerry Huffer, director. But the longer lasting and more personal impact band members have may be through the support they provide today's students who can not afford band instruments by donating them through support of the City of Muskogee Foundation, he said.
"Our goal is to serve the community and raise money for low-income school kids who have a need for instruments," Huffer said. 
The Muskogee Alumni Community Band was organized in 2005 and offers alumni of local school music programs and other community musicians a chance to play and give back to the community.
"None of the band members get paid, even through some of the members are professional-level musicians," Huffer said. "Our main service is providing instruments to kiddos that can't afford them."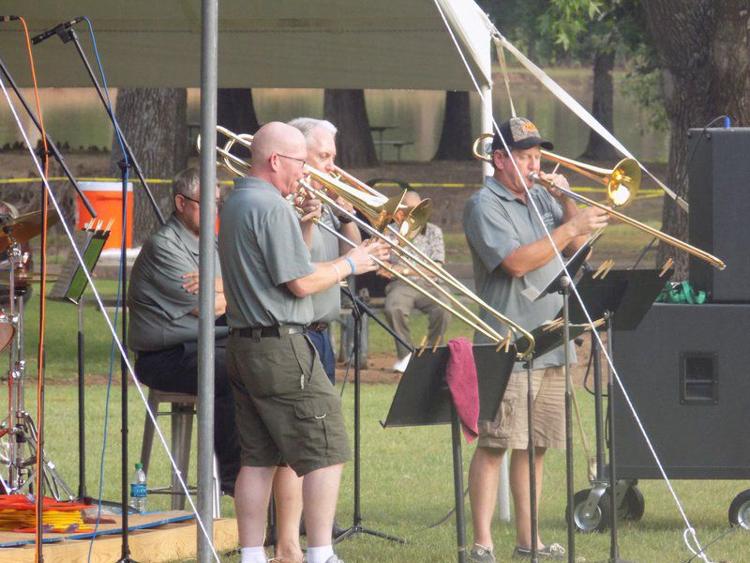 His hope, and that of other participants, is to instill a life-long love of music in young students while rebuilding public school band programs. Among the alumni active in the band is John David Luton, assistant U.S. attorney for the Eastern District of Oklahoma.
Luton knows well the positive impact his musical education under Huffer's band program from years ago has had on his life. Luton graduated from Muskogee High School in 1977 and started as a music major at the University of Oklahoma before changing majors.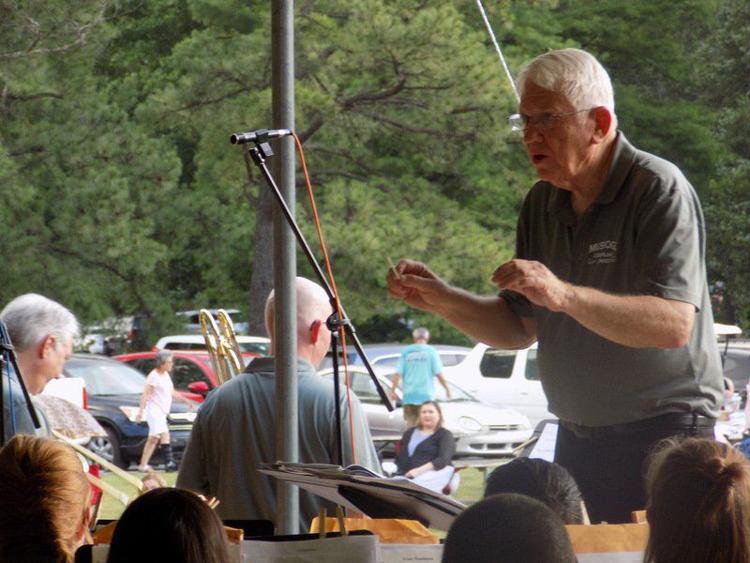 While Luton was at Muskogee High the band had the opportunity to travel to Europe. He played with the OU marching band for four years and had the opportunity to play on the national stage provided by participation in the Orange Bowl for four years.
"The opportunities music provides kids in their development and socialization is priceless," Luton said. The effort of groups like the Muskogee Alumni Community Band to step in and support music programs in public schools is more important than ever with continued rounds of budget cuts to education."
In his case, Luton said lifelong friendships have been made through music while his quality of life has been enhanced due to the groundwork put in place while attending Muskogee Public Schools.
"Jerry Huffer was the director of the program when I started in the sixth grade and was instrumental in my career," Luton said.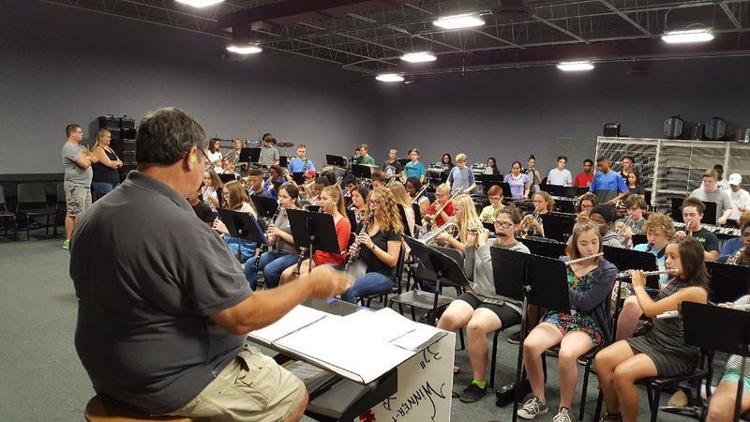 Luton took private lessons and participated in the marching band, jazz band and other groups.
For years, the Muskogee High Rougher Band had as many as 250 band members, Huffer said.
But over time, as Hilldale High School came into being and eroded the MHS student body numbers and other economic factors came into play, the number of students in Muskogee schools involved in band programs dwindled to about 50 participants.
Dozens of students have been exposed to band over the years because of the variety of musical instruments made available through the efforts of the community band through support of the city foundation, he said. Instruments, music lessons and summer programs are expensive and stretched groups' resources.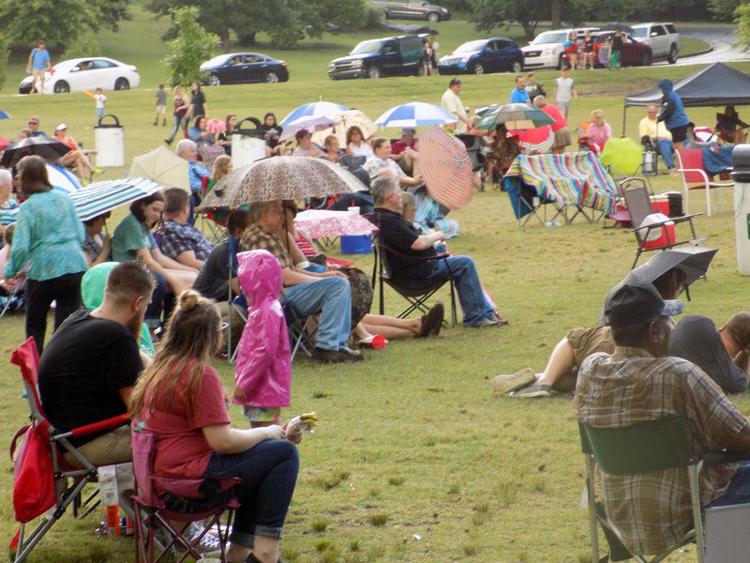 "What saved our life was the City of Muskogee Foundation," he said.
The foundation has granted the group $30,000 over a several-year period to build up an inventory of instruments made available to students in the seventh through 12th grades at minimal rental rates, Huffer said.
"We own over 100 instruments now," he said. 
For the current funding year cycle of the city foundation, the allocation to the band was dropped to $15,000.
Huffer said now that the group has instruments, the funds are being used for repairs, replacements and to help provide lessons for students. The community band also is supporting Summer Band Pride, a program providing instruction and practice for local band students to hone their skills over the summer.
"But without the City of Muskogee Foundation none of this would be possible," Huffer said. 
Due in large part to that support, the number of students participating in school band has grown from about 50 to 160 this year.
"We've doubled our numbers in about the last four years and expect to have more than 200 students participate next year," he said.
He estimates that about a third of band students in Muskogee school's seventh through 12th grades use instruments made available by the Alumni Community Band. Aside from helping provide a musical foundation, Huffer said for many students, their love of extracurricular activities like athletics and band give them a reason to stay in school.
"For a lot of kids not interested in academics, it's sports and band programs that are the only things keeping them in school," he said.