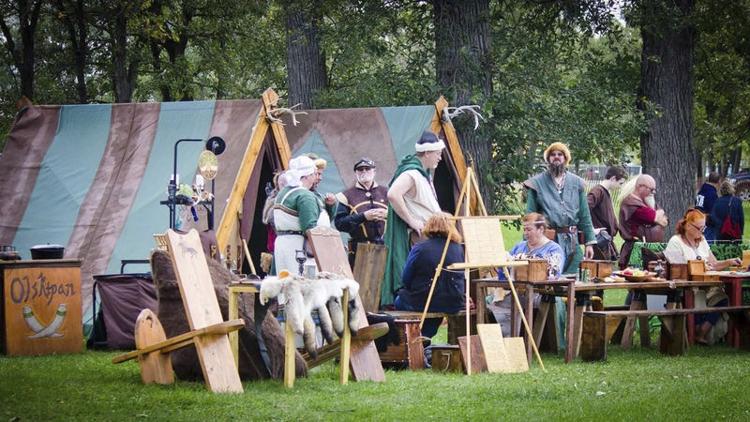 Vikings are ready to descend onto the Runestone Park as the Heavener Viking Festival returns April 13-14.
The two-day event runs from 10 a.m. to 5 p.m. at the Runestone Park on Poteau Mountain near Heavener.
All parking will be off site at the Heavener High School on the intersection of East Avenue G and East Fourth Street. Shuttles fitted with comfortable seating, heating and air conditioning and handicapped accessibility will bus attendees to and from the festival.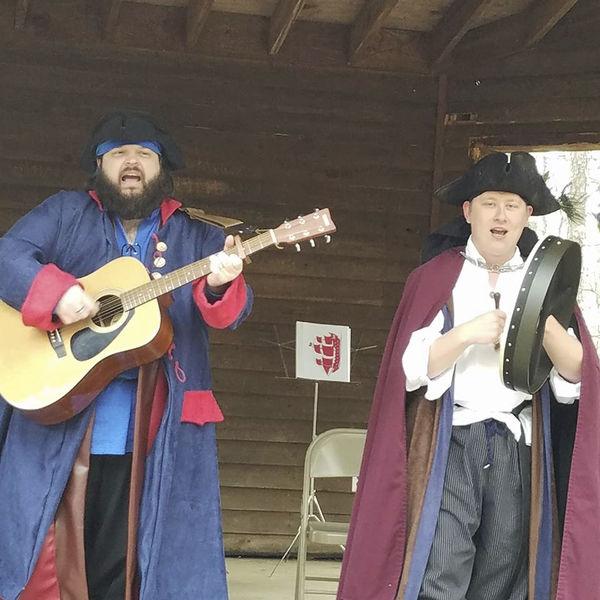 The festival, put on by Friends of the Heavener Runestone, began when the State of Oklahoma dropped the park as a state park in 2011. Without state funding, the festival was spawned. It is a biannual event to raise funds to keep the park open to the public year-round. The park centers around the Runestone, a large sandstone slab believed by some to have been written on by early Viking explorers. The park features several amenities, from walking trails, scenic waterfall and overlook, a playground, amphitheater, gift shop, camp sites, picnic tables and more. The park is open seven days a week from sunup to sundown.
Armbands to attend are $5 per person with children ages 5 and under free. Costumes are encouraged. Limited camping is available to the general public with preregistration required no later than April 1. Call the park at (918) 653-2241 to register.
A variety of family-friendly festivities will welcome festival goers.
The park's field will be converted into a Viking village filled with cooking demonstrations, axe throwing, a blacksmith, Viking games throughout, Icelandic animals and more.
Olskipan Vikings from Iowa is a living encampment joining the festival this April. The encampment will bring its very own blacksmith as well as Astrid the Storyteller. The encampment's goal is to bring modern Vikings together from all walks of life to share a love of Viking history and share the story of Vikings lives.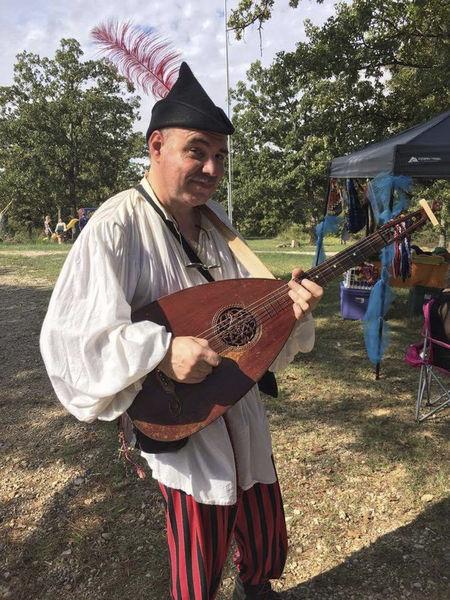 Tulsa Storm Crow Vikings will also bring its live encampment and re-enactors to take festival goers back in time to see how people once lived. They will also have hands-on crafts for all ages for a small fee. You can try your hand at pottery or nalbinding.
Apart from the village, a variety of performers will be on hand.
The Irish Road Show plays with fire and a bed of nails. Ermagerd the Bard will spout plenty of funny tales. Shae Hughes with her dulcimer will make a return. Fugli the Broadsided Balladeer will be found meandering amid the crowd with his instrument of choice. Native Souls, Doug Russell and the duo of Mildly Dangerous also will join in on the action to bring everyone joyful music and lots of laughs.
The park is located at 18365 Runestone Road, Heavener. 
Information: (918) 653-2241 or email heavenerrunestonepark@gmail.com. Visit the website at heavenerrunestonepark.com.