Participants in workshops on reproducing historic dresses discovered they don't make dresses like they used to.
The Oklahoma Historical Society conducted the workshop Friday and Saturday at the Fort Gibson Historical Site. Participants came from several living history programs in Oklahoma. The workshop was led by Kimberly Wageman-Prack, educator with the historic Nash Farm in Grapevine, Texas.
Prack said participants worked on dresses from the 1840s through the start of the Civil War. She said the commercial patterns are based on original garments and fabrics.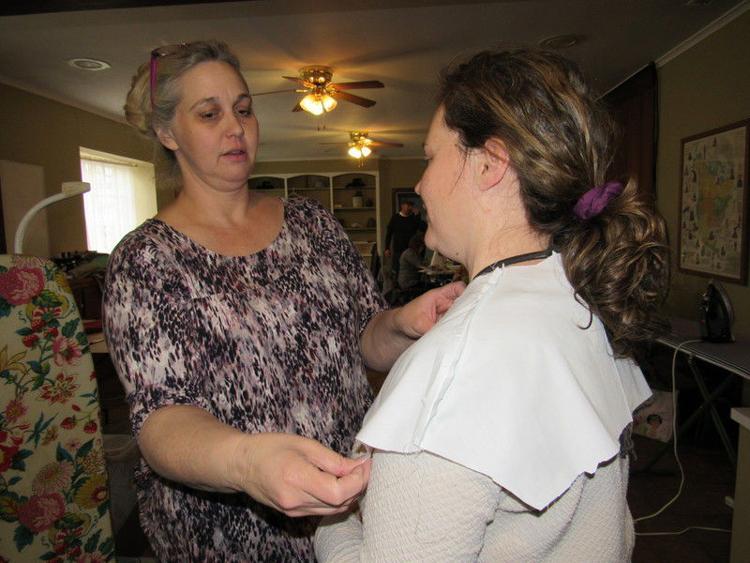 "We're not really starting from scratch," she said.
Fort Gibson resident Jennifer Frazee, a historic interpreter at the Hunter's Home Historic Site, said her biggest challenge has been "getting the fit right."
Frazee said she wears a size 12, but her dress pattern was for a size 22.
She said another challenge was "knowing where to take it in and getting the shape right."
Prack said the period dresses "don't fit the way we're used to things fitting."
She held her hand midway down her biceps, saying that in older dresses, "your shoulders are down here instead of up here."
"And your waist is actually below your waist," she said, referring to older dresses.
Arkansas living history volunteer Shawnra Green said the dresses come from a period of "corsets and crinoline."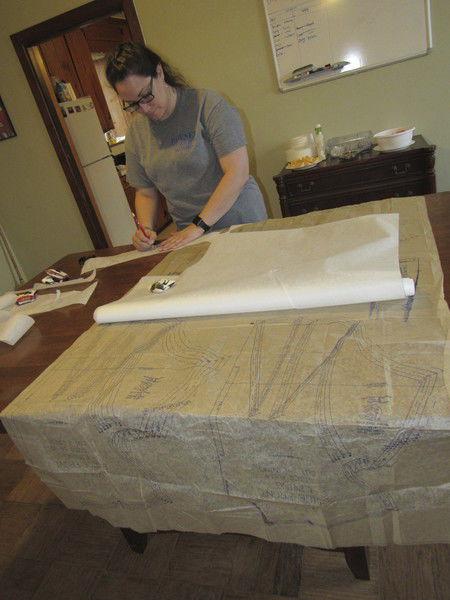 Hunter's Home volunteer Diana Kindell said she learned how to fit the period dresses to her body.
"I learned a lot about the different underpinnings," he said. "And we learned about piping for the first time. You have to wrap the material around the little cord. I think it's a little tedious." 
Prack said piping is cord sewn onto a garment.
"What it does is strengthens the seam," she said. "You sew the edge of the piping to the edge of the dress and you sew it through that seam."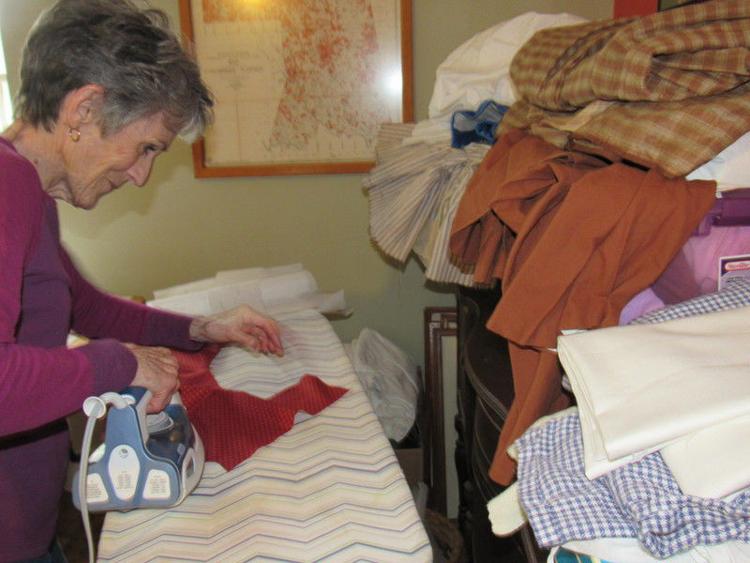 Kathy Dickson, Oklahoma Historical Society director of museums and historic sites, said it would cost too much to buy period dresses readily made.
"And then, they're usually not done quite right," Dickson said. "By having someone come in and teach us, we have a whole group of people who know how to make them. It's much cheaper to make our own — and then we can teach other people."