U.S. Sen. James Lankford said he "would vehemently oppose" Turkey's membership in NATO if it were petitioning to become a member today, but he believes "there is hope" Turks will reject "their current dictator" and once again become a reliable ally.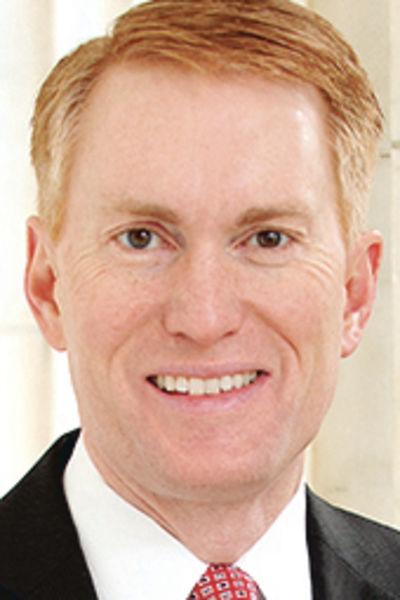 Lankford shared his observations Thursday as Turkish forces escalated what was described by witnesses in published reports as its "barbaric and indiscriminate ... shelling" of areas in northeast Syria. The offensive targeted Kurdish fighters, who Lankford acknowledges are America's most reliable allies while fighting wars against ISIS and toppling Sadam Hussein's regime in Iraq. 
"The Kurds are really one of the few spots in all of the Middle East where they are pro-democracy — they're pro-free markets they're pro-religious freedom, they share our values," Lankford said during his interview with the Phoenix. "But there's also a Kurdish group — the Kurdish Workers Party — that are communists, that are terrorists, that don't share our values." 
Lankford said while U.S. leadership distinguishes the difference, recognizing that "we work with millions of Kurds that are not terrorists, that are pro-democracy and for religious freedom, so we split the difference." He said the Turks are unwilling to make that distinction, and "we should have a problem with that."
The United Nations, he said, typically would "step in between two warring nations" to quell the violence, but The Associated Press reported on Thursday the U.N. Security Council failed to agree on a statement about Turkey's military offensive. Lankford, however, cautioned against the United States coming "between two allies" in an effort to separate them while those "two allies are fighting."
"What I would like the Trump administration to do is activate an international coalition to separate these two," the Oklahoma Republican said. "But my concern is, I don't see him putting an international coalition together ..., he's just pulling out and saying we're not going to put our folks in harm's way — if these two sets of folks are going to keep fighting, they're going to keep fighting, it's not our problem."
The Turkish offensive began to take shape after President Donald Trump made an unexpected announcement that American troops would withdraw immediately from northern Syria. The announcement, which drew swift bipartisan criticism, was made overnight Sunday after a telephone call with Turkish President Recep Tayyip Erdogan.
Turkish military began amassing along the Syrian border during the following days, and the first reports of attacks came Wednesday. There were reports Thursday that State Department officials had been tasked to find "areas of commonality" between the two sides as the death toll continued to rise. 
Lankford said he has found during his trips to Turkey that "there are millions of Turks" who disagree with Erdogan, but "they're terrified to speak out because he indiscriminately just locks people up." Despite Erdogan's efforts to consolidate his power, Lankford said he believes "there's a significant group of people that want to be more European and more Western." 
"So the question is, will they rise up in an election and kick him out? I think maybe they will," said Lankford, who along with Democratic Sens. Jeanne Shaheen and Chris Van Hollen have led efforts to block the sale of F-35 aircraft to Turkey in response to its purchase of Russian missile defense technology. "If they do, do they shift back toward us at that point? I think they do." 
In addition to sharing his thoughts about Turkey's offensive against the Kurds, Lankford discussed Trump's telephone conversations with Ukraine's president. He also discussed the impeachment inquiry undertaken by House Democrats. 
Lankford said he has fielded a lot of questions from constituents who are curious primarily about the process of impeachment. He said there seems to be a lot of confusion about the topic of Ukraine and impeachment, and he encouraged everybody to read the documents that are available and advocated for a transparent process. 
Lankford said he included links in his September newsletter to the White House's summary of the telephone call between Trump and Ukrainian President Volodymyr Zelensky and the whistleblower's complaint. The senator's newsletters may be found online at www.lankford.senate.gov/news/newsletters.