The museum tour starts as you step onto the Bacone College campus. The whole school – not just what's behind glass — is a museum. All buildings inside and out store keepsakes or offer a visual tribute to Native American heritage.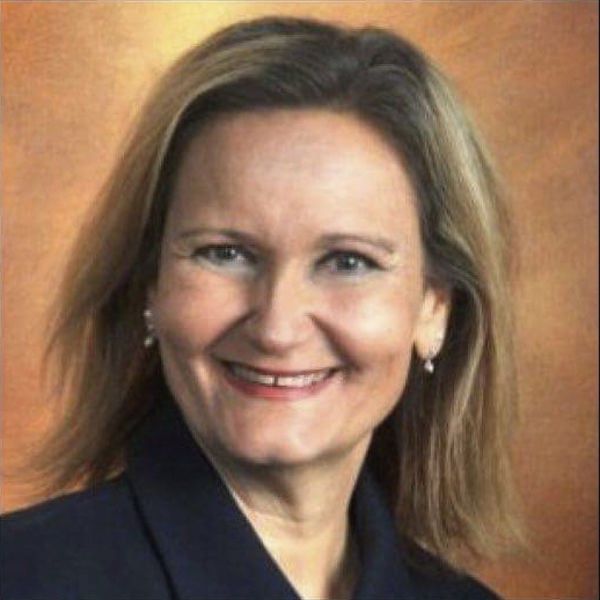 Tucked in one office is a canister protecting an original reel of the Jim Thorpe movie, which was filmed on campus. Pueblo pottery, Navaho rugs, paintings by Enoch Kelly Haney and others adorn the walls and cabinets of the same building.
In so many ways, Bacone College is sitting on a gold mine, according to the tour guide. Walking west across campus, a tree thought to be the oldest oak in Oklahoma stands as a testimonial to the strength of the Bacone community. Earth-tone stones used to construct buildings represent the Native American connection to the earth. Plants and flowers across the landscape thrive and then die, as in the circle of life.
Bacone College is 138 years old, and survival is in its DNA.
Bacone today is struggling to make its return from financial troubles and cutbacks in staff and programs.
The Bacone president believes the campus must "go back in order … to go forward. Back to our roots."
Recently, students created an authentic tee-pee of celebration on the grounds; some nights students gather around a spiritual fire or play volleyball. All activities send a message that the native people of Bacone and their ancestors are still here.
These campus activities are purposeful and appropriate, demonstrating that the college is preparing its warriors of today. Students are taught how to think and act with dignity.
The bow and arrow no longer signify the Bacone College student, the guide said, adding that an educated warrior is balanced between tradition and the spiritual self.
Writer and editor Rennard Strickland wrote in his book "Creek Seminole Spirit Tales" about magic in rocks. 
"They are surely the most precious things on this new earth…they are sent from the sky to help our people."
Rocks across campus are referred to as symbolic, forming architecture unlike more traditional construction. Earth-tone rock pathways provide texture as one travels across campus.
Ataloa Lodge, constructed in 1932, is the actual formal museum on campus. It, too, was created from rocks painstakingly hauled by 50 students to form a foundation. Inside, a fireplace stands floor to ceiling, strengthened with 500 stones that represent the geology of our 50 states.
Displays include a cedar wood carving by Southern Cheyenne Dick West, the Bacone art director from 1947 to 1970. Also on view are a Southwestern drum made from cottonwood and rawhide; a Crow dress adorned with 500 elk teeth; a Cherokee tear dress; a watercolor called "Buffalo" by Choctaw artist Terry Saul-Ou-Asl; and a photograph of Creek Alexander Lawrence Posey, a journalist and politician who gave the first Bacone graduation address.
Works by Kiowa Sharon Ahtone Harjo, and Choctaw Gary White Deer also can be viewed.
Again, the tour guide refers to the importance of the "museum" that exists beyond the walls where history is embedded in every place.
The Bacone President said that Muskogee and Bacone "go together," and he stressed that the college will come back and become stronger than ever like those rocks.
----
Around 30 miles North of Bacone, the Wagoner City Historical Museum has its own connection to Muskogee. This facility houses a significant collection of historic women's and men's fashions and, surprisingly, some items were donated by Muskogee families.
A 1920s cloche hat made of ecru lace was donated by Muskogee's Olivia Cole. Mrs. D.B Hendricks, also of Muskogee, wore her bustle wedding gown only once, while most ladies at the time donned all their garments over and over. Hendricks, however, thought she was too poor to use it again.
An 1880s dress with a high neckline and a front closed with buttons was given by Muskogee resident Mrs. C.L. Oglesby.
Carol Bivens of Muskogee donated a 1950s black beaded top.
A rare 1886 Heywood Brothers & Co. baby carriage also is on display. Its interior is made of tan velvet, and the carriage sports a delicate lace parasol overhead. The heirloom was donated by Mrs. Otha Thomas who is from – you guessed it – Muskogee.
Why did Muskogee families choose to leave some of their possessions to the Wagoner museum? One theory is that Muskogee connection.
The late Liz McMahan was a former reporter for the Muskogee Phoenix and the Wagoner Tribune. After retiring from journalism, she served as assistant director of the Wagoner City Historical Museum.
It's conceivable with McMahan's contacts, she became instrumental in acquiring historic pieces from across Eastern Oklahoma, including Muskogee.
Her work lives on.