Muskogee resident Karla Chacon took a whiff, then a tiny sip, of one of the beers at the Real Okie Craft Beer Festival.
"I'm tasting if I can find the fruit, how fresh it is, and the difference between every other beer," she said. 
Beer lovers found all sorts of ways to sample brews Friday night at the Real Okie Craft Beer Festival. They sniffed and sipped at nearly a dozen beer vendors, plus Muskogee's Pecan Creek Winery, inside Hatbox Event Center.
Chacon said she liked Mirage Homage from Good Cause Brewing, because it was "light, fresh and delicious." 
Friday marked the Jenks brewer's debut, said co-founder Andrew Whitney.
"This is our first entry into the market," he said. "I'm currently the brewer for the Cape Brewery, so this is our side project."
Whitney said the name reflect's Good Cause's charitable mission.
"We believe that beer can be an agent of change," he said. "We want to be able to give back to the community, through community action projects, volunteering." 
Amanda Hays of High Gravity Brewing Co. paused at the 405 Brewing booth for a taste. Jonathan Stapleton, 405 co-founder, didn't mind the competition coming by.
"I'm drinking a High Gravity beer right now," Stapleton said. "All of us here like to taste everything else that's being made around the state, absolutely supporting each other."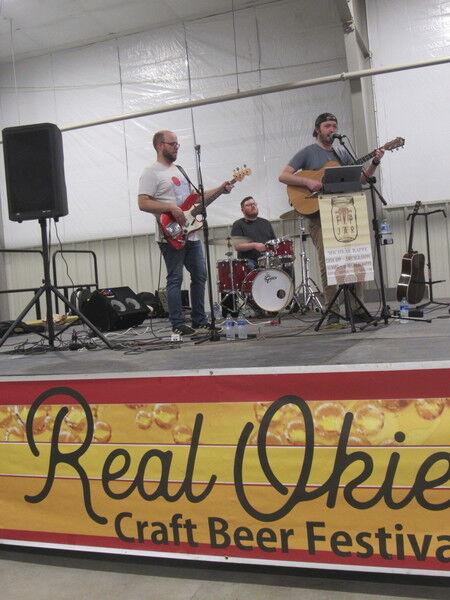 He said the grapefruit sour and a blonde ale with fresh-squeezed lime had been the favorites of the evening. 
High Gravity's biggest hit of the evening was Real Dill, a pickle-flavored sour, Hays said.
Ken Flynt of Meridian, Mississippi, made his way around the event center. After about an hour, he said he sampled eight beers. He said his favorite so far was Pluto, a blueberry sour from Good Cause.
"I like to do flights. That way I can sample varieties," he said. "I try about four or five servings so I can get a variety of them."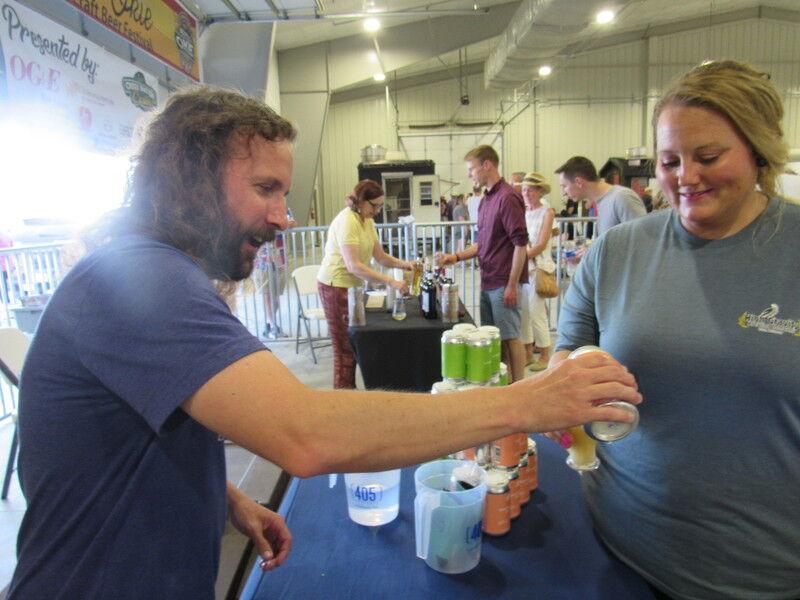 Flynt said he likes refreshing fruit sour beers in summer and goes for stouts in the winter.
"I drink them closer to room temperature," he said.
George Tipton of Norman said he's come to all of Muskogee's past Real Okie festivals.
"I have friends who live nearby, and it's a good reason to get together," Tipton said.
Proceeds from the annual festival benefit Friends of Honor Heights Park. Organization treasurer Alex Wilson said the Friday event might have been the most successful festival so far.
"We sold more tickets online since we ever had since 2017," Wilson said. "People are ready to get out of the house, and this is a lovely new place here because it's air conditioned. I'm just super-excited about all the breweries that came out and people showing their support, and we have great food."