What is white's best move?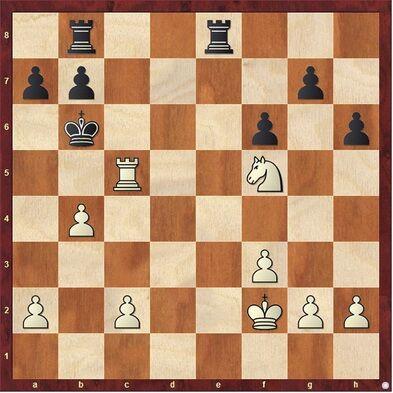 In chess, danger need not come in the shape of heavy, dark thunderheads flashing with lightning. Storms are just as dangerous with light gray skies. Either way, a king may be swept off the board. With this hint in mind, please try to find white's best move and plan.
Black has the material advantage, having a rook to white's knight and pawn. White can equalize by having the knight take black's g7 pawn. However, on the queen-side black's king is face to face with white's pawns and rook. A storm is coming. 
Positional advantages are often more valuable than a material edge, as seen here. White forsakes the g7 pawn for knight to d6, threatening black's rook and checkmate (see next diagram).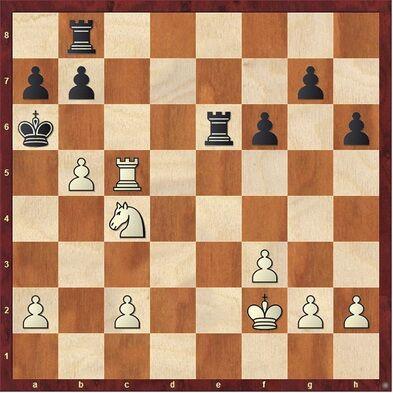 From here, if black prevents the loss of the knight-rook trade — for example rook to e6, attacking the knight — white mates first with knight to c4, check, forcing the black king to a6. White follows this up with pawn to b5, checkmate (see next diagram).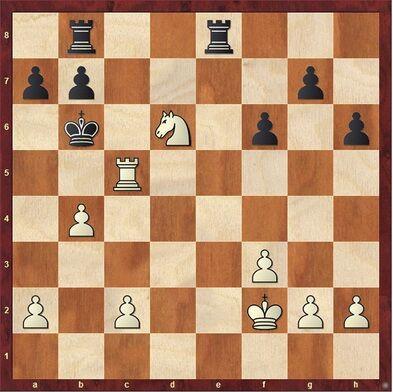 Thus, black's best reply to knight to d6 is to accept the exchange loss and give the black king an escape square by playing, for example, pawn to a6.
The lesson this week is if a storm is approaching your king, rush for shelter before the storm hits.