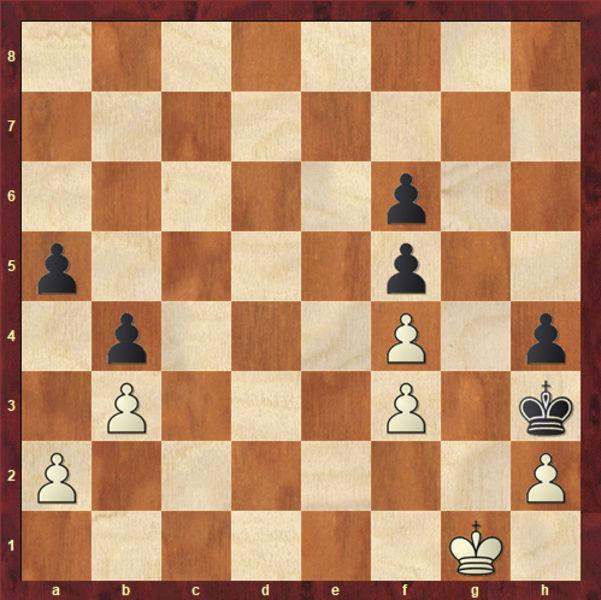 The Sinquefield Cup runs from Aug. 15 to Aug. 29. The world's top 12 chess players settled in St. Louis this summer for the tournament. After the first eight rounds, five players were tied for first.
This week's position is from the 5th round match between Magnus Carlsen and Serjey Karjakin. Carlsen is white; black, Karjakin. All of white's moves lose except for one move. This forces a stalemate. With this hint in mind, please try to find white's one move.
White's queen-side pawns cannot move without being captured. Meanwhile, on the other side of the board, if white's king moves to f1 or f2, black's king captures white's h2 pawn. This leaves only one viable move: king to h1.
Because black's king is trapped on h3 after white moves its king to h1, and because all of black's pawns are locked, except for black's a5 pawn, black is forced to move its a5 pawn to a4. White's b3 pawn takes black's pawn. Black next advances its b4 pawn to b3, which is taken by white's a2. As a result, black is stalemated and the game drawn (see next diagram).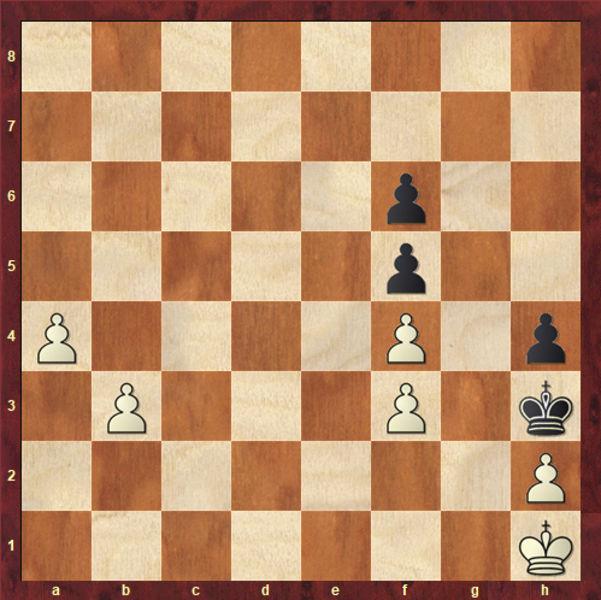 With this week's position in mind, please try to solve the following riddle: What did the Australian chess player say when he threw a loaf of bread in the trash? Stale, mate.