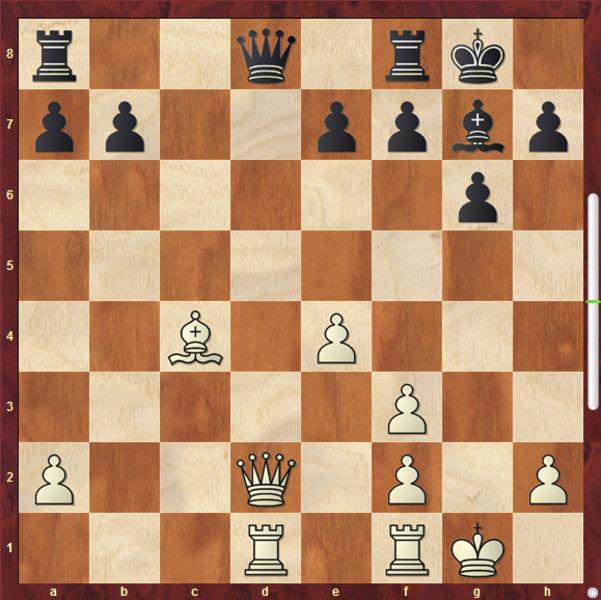 A bishop walks into a bar and goes straight up to the bartender and orders a beer. The bartender says, "You can't do that. You can only move diagonally." With this hint in mind, please try and find white's best move.
Black is up a pawn. Nevertheless, white evens things out by ordering its bishop to capture white's f7 pawn, checking black. If black captures the pawn with its rook, that rook no longer defends black's back rank. Thus, if white takes the pawn with its rook on f8, white's queen captures black's queen. After black's rook takes the white queen, white's d1 rook snatches black's rook on d8, and black no longer has another rook available to re-take white's rook.
An even worse response to the bishop capture is for black's king to take the white bishop. White's queen then checks from f4 and white's rook on d1 next wins black's queen (see next diagram).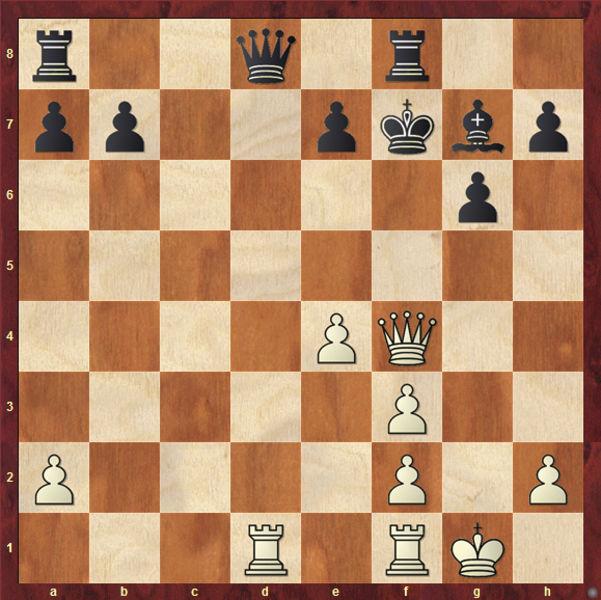 Black must accept the loss of a pawn and retreat its king to h8.
The lesson this week is bishops may move diagonally but they can go straight for the jugular.