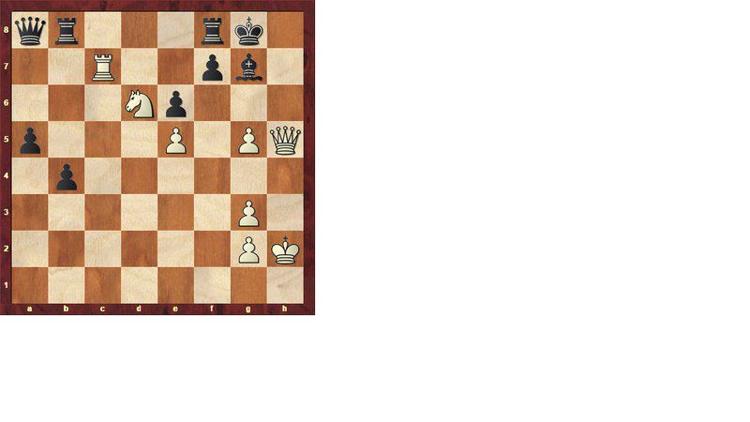 In this week's position white is poised to mate black. To this end, white has sacrificed a rook, given black advanced dangerous passed pawns on the queen-side, and allowed black to wreck white's pawn structure. It is now time for white to receive dividends on its investment. With this hint in mind, please try to find white's winning attack.
White has several mating lines, depending on how black responds. White first strikes by having its knight capture black's f7 pawn. If black moves its b8 rook to c8, challenging white's rook on c7, white's queen checks from h8. Black's king cannot take the queen because of the knight. Black is forced to take the queen with its bishop. White then mates with knight to h6 (see next diagram).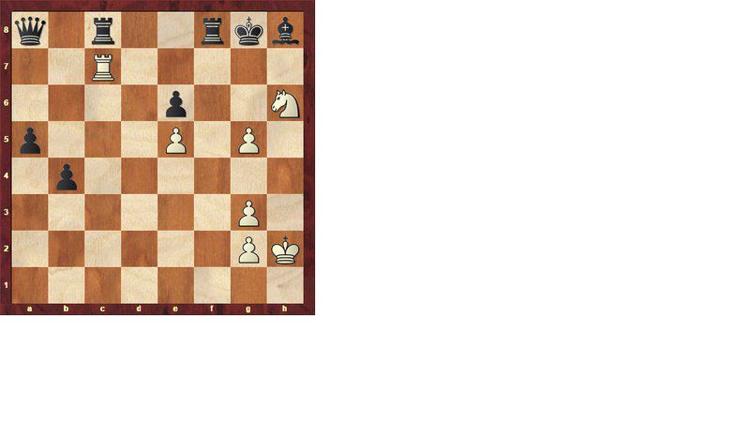 Of course, if black takes the knight on f7 with its rook, white's queen recaptures with check and then mates on g7.
Alternatively, black may try moving its f8 rook to c8, challenging white's rook with a different rook. White then checks from h6 with its knight. The black king moves either to h8 or h7. Either way, the knight hops to f5, revealing a discovered check by the queen (see the next diagram with the king on h7).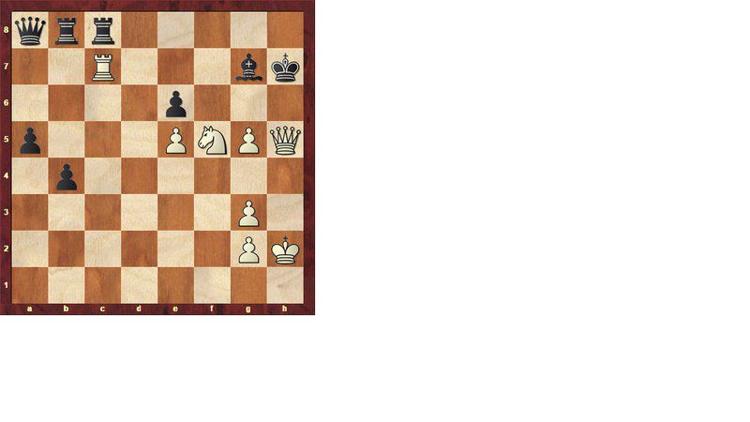 From here, the black king retreats to g8. The white rook slides over to g7, taking the bishop and checking black. The black king flees to f8. The white queen then mates from h8.
The only difference between the black king fleeing to h8 instead of h7 is that after the discovered check with knight to f5, black can block the queen's check with its bishop. The white queen takes the bishop and then mates on g7.
The lesson this week is that material and positional advantages fold in the face of a mating attack.
Reach Eric Morrow at ericmorrowlaw@gmail.com or (505) 327-7121.